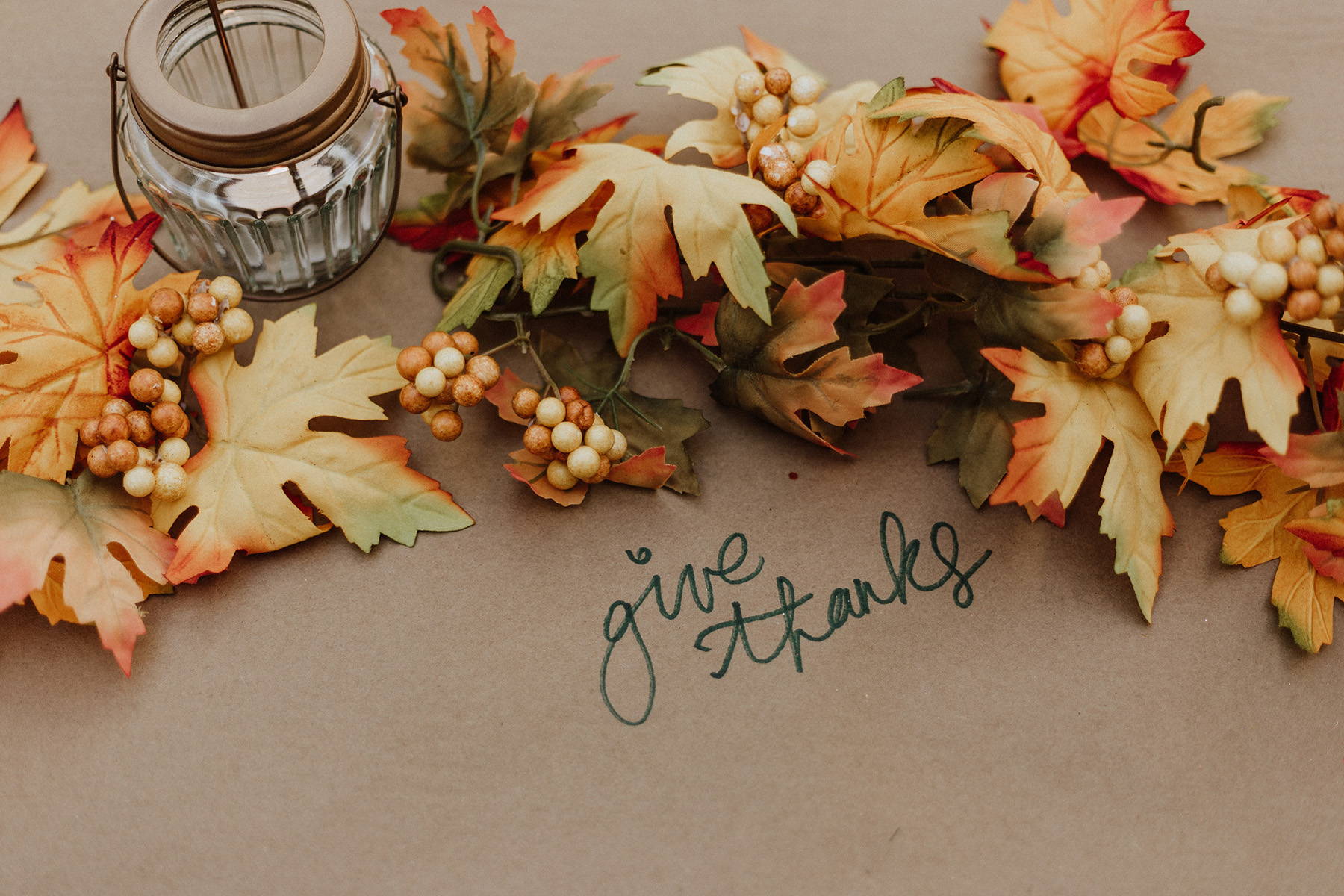 As the holiday season approaches so do the family gatherings. We asked our Stick & Ball team to share their favorite family traditions with you. From homemade recipes to decorating the Christmas tree, there are plenty of traditions to reminisce on and time for more to be made.
As the weather turns cooler and the season changes, so do our inclination to redecorate our homes. Alexus, our Marketing, PR, & Communications Assistant, shares her memories of her family's affinity for seasonal adornment and how she managed to do-it-herself. Read below to see how she pulled off her own fabulous fall decor.
"My mom loves wreaths. My mom, my grandma, my aunt –– everyone loves wreaths, but my mom is like the mother of wreaths. Growing up and even now, as the seasons change, so does my mother's wreath. One of my favorite memories is helping her pick out colors, ribbons, and flowers to make these glorious wreaths. These also weren't just your average, everyday door display. My mom has a signature style which can be summed up in one word: glamourous. We always went to a particular florist who could execute my mom's vision perfectly.
Since moving into my new space, I really wanted to have a wreath made for my door to make it feel like my home. I don't think of myself as the craftiest person by any means. I stray away from DIYs because quite frankly it takes a lot of patience, a lot of time, and I inherited that perfectionist gene from my mother. Though, despite all of that, I decided to create my own wreath! While this did very well take some patience and some time, I'm so glad I did this because I accomplished something that I didn't necessarily think I could, it came out beautifully, and I was able to create another memory with my mom by sharing my DIY wreath journey with her."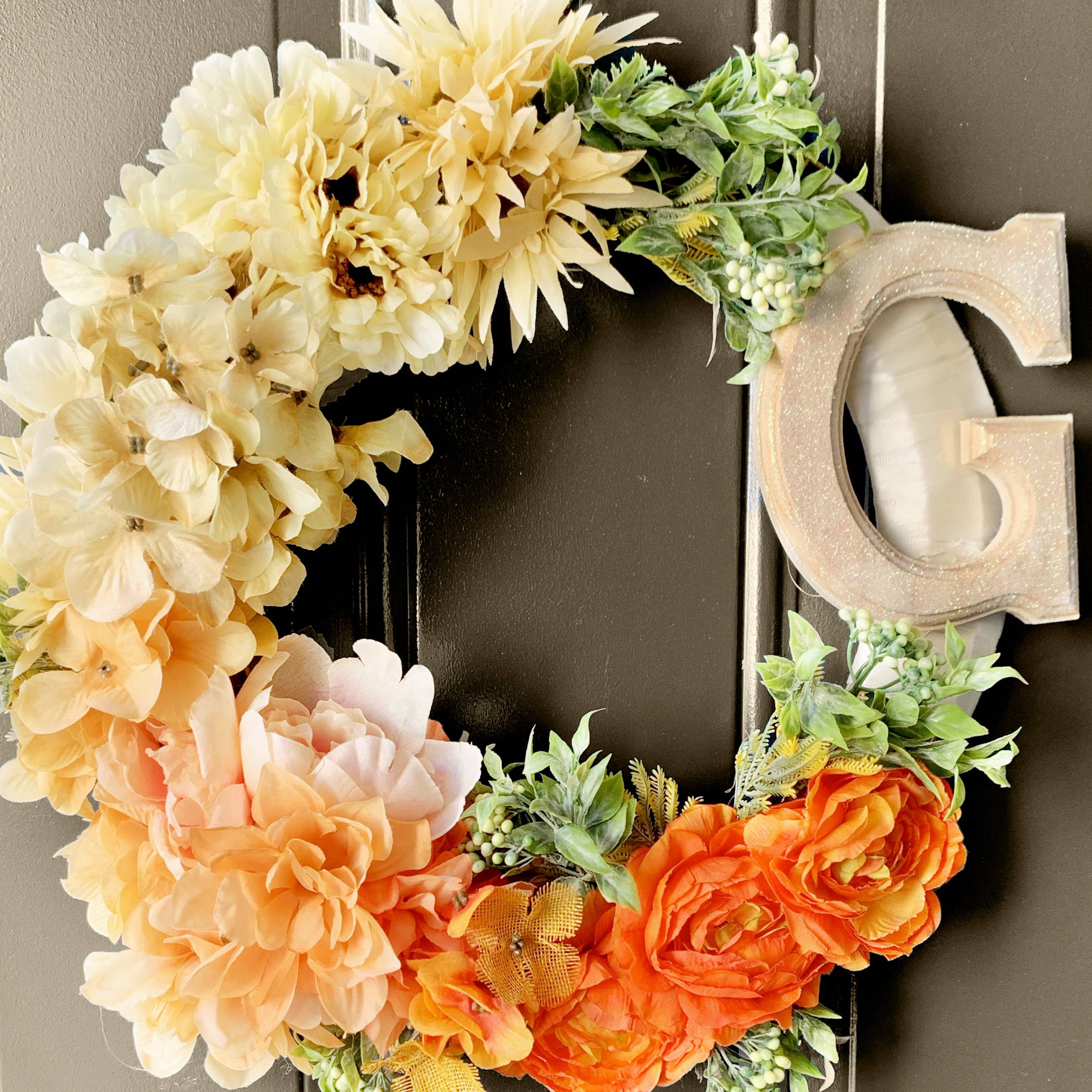 "To make your own wreath, all you need is some simple supplies and your imagination (or Pinterest). I decided on a floral design for my wreath, so mine is just flowers. You can add ribbons, burlap, mesh, anything. This doesn't have to be expensive either! I got nearly all of my supplies from Dollar Tree –– even my flowers!
For my base, I went with a wire frame so I could easily wrap and glue the different flowers I had. I will say that for glueing, it's good to have some sort of backing for the flowers to adhere to. What I did was take the leaves from the bouquets and glued them to the back of the wire. Aside from that, it's just placing things where you like. I wanted my flowers to give an ombre effect, so I arranged them from darkest to lightest. I knew I wanted my wreath to look more contemporary, so I decided to not fill it in completely and instead place my last initial in the empty space. To hide the wire, I wrapped a ribbon around the space where I wanted to letter before adhering it to the frame. For a finishing touch, I dusted my 'G' in glitter by using a spray adhesive."
Supplies:
Wreath frame
Flowers
Floral wire
Hot glue gun
Wire cutters
Letter initial
Ribbon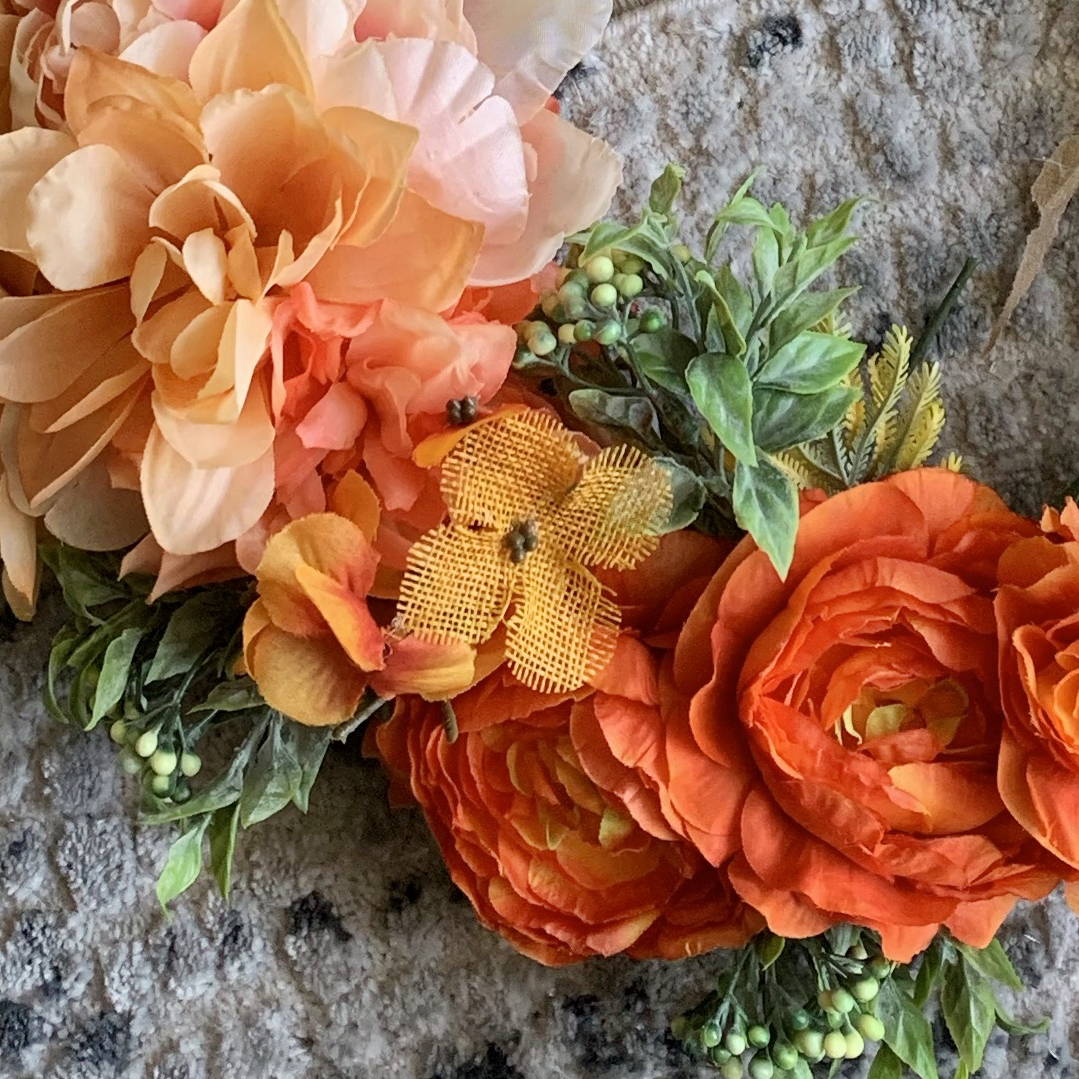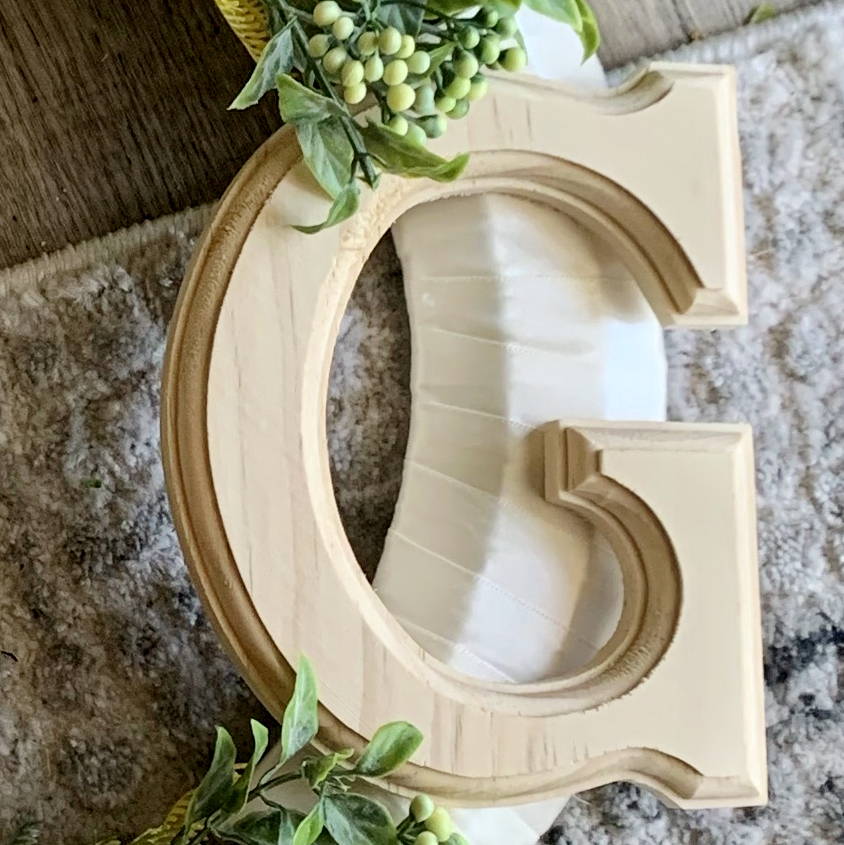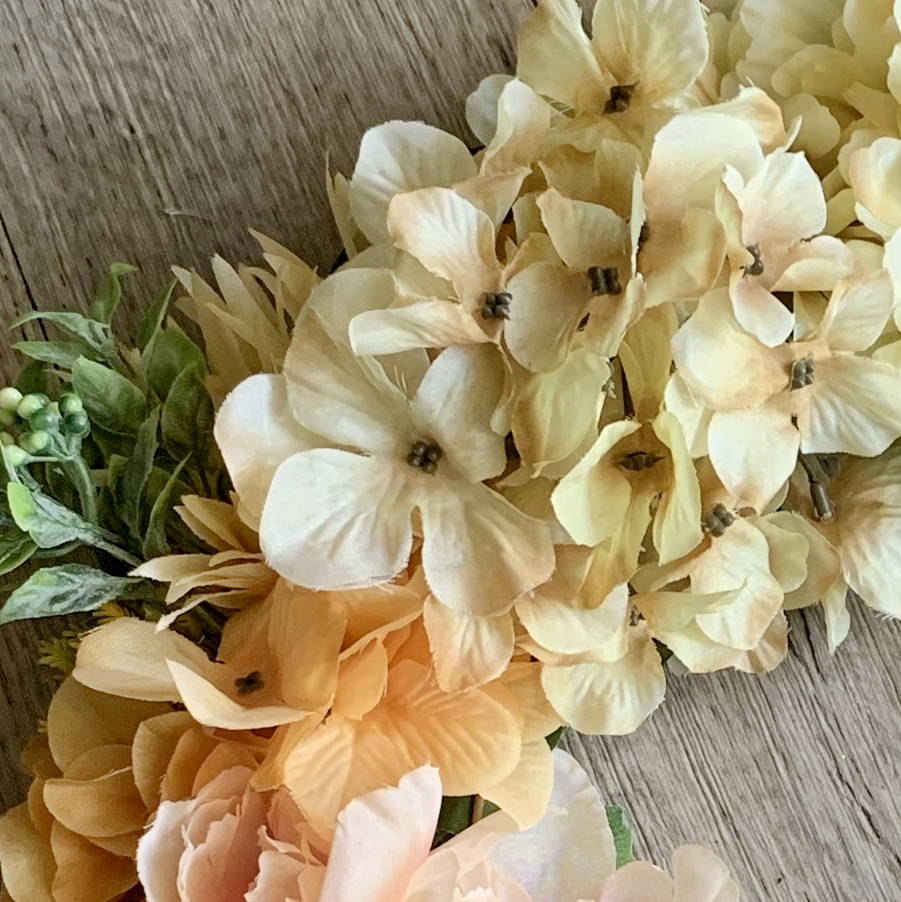 2. Decorating the Christmas Trees
Our Director of Operations., Wendy, is sharing her family's multiple celebrations during the holiday season. With six birthday's lined up, and three being in the immediate family, her family is busy celebrating with food and fun. Wendy shares her family traditions including baked goods and decorating the Christmas trees (yes, you read that right - Trees). Read below to find some holiday decoration inspiration!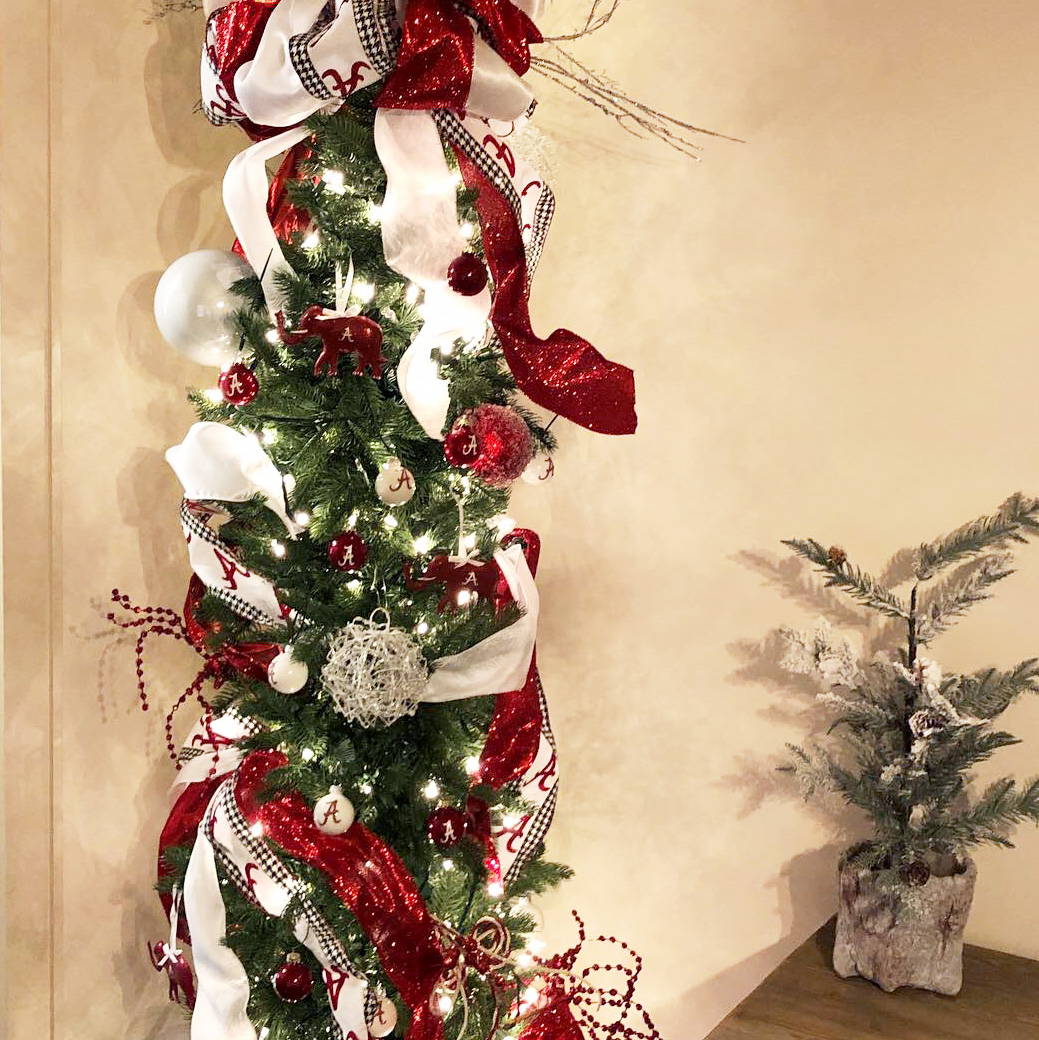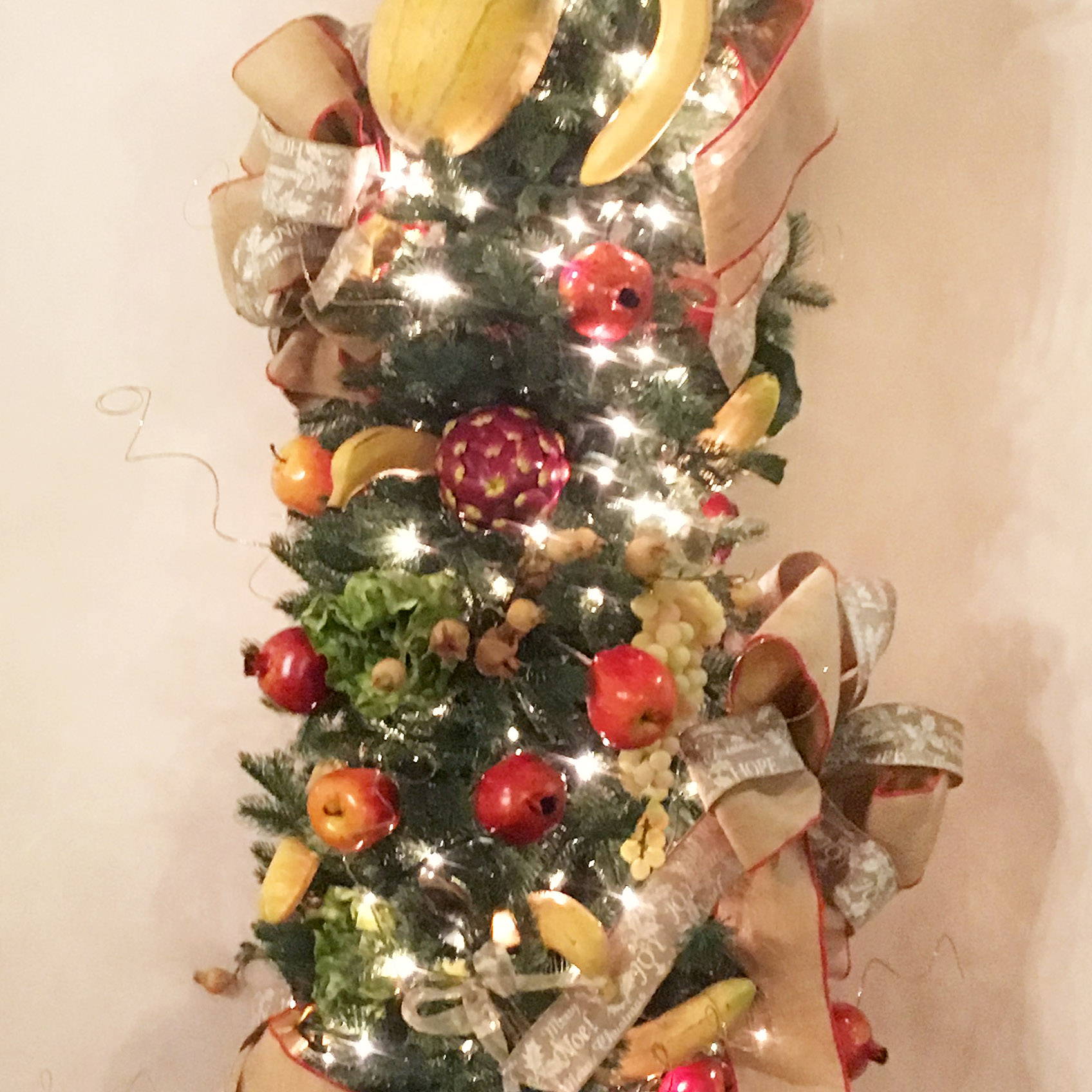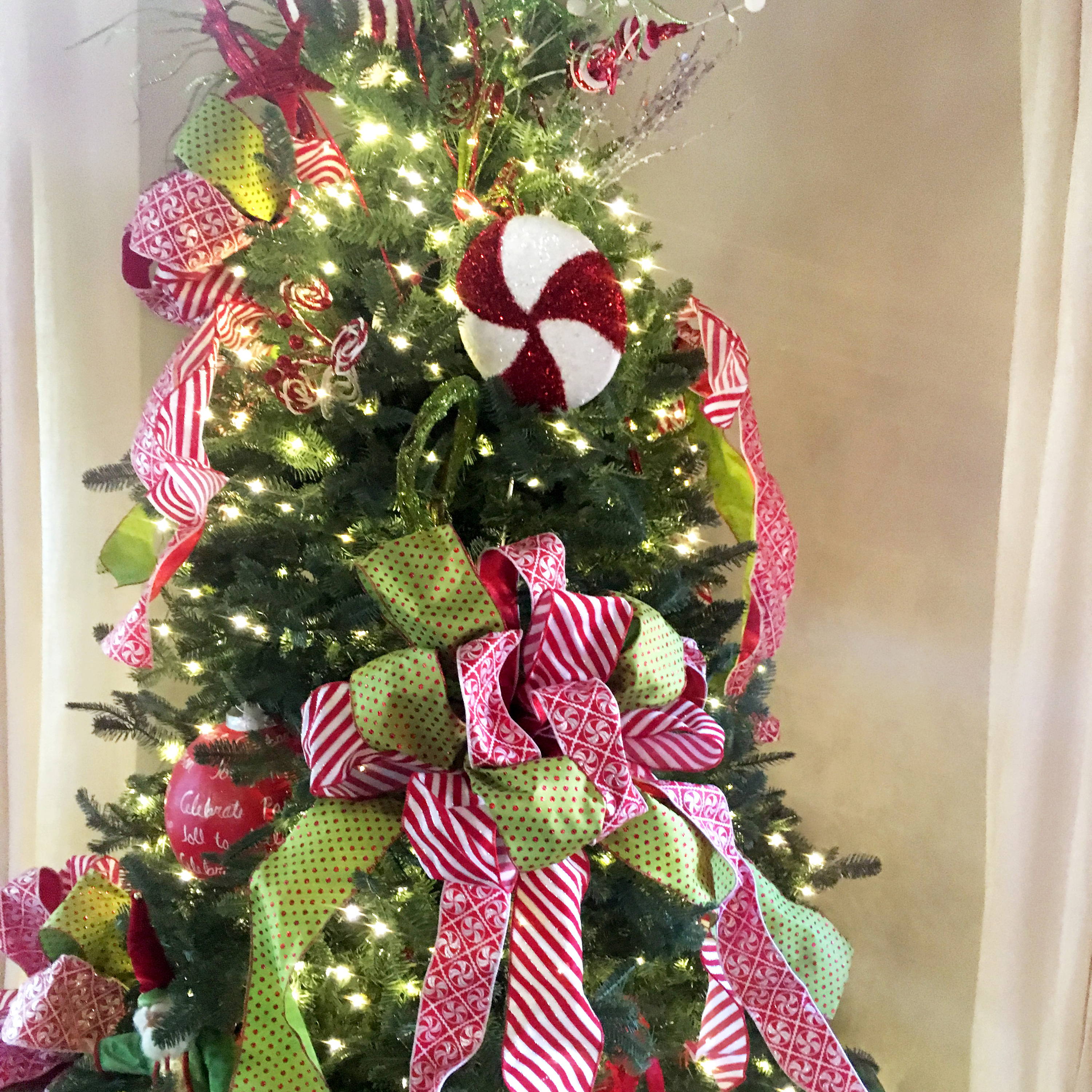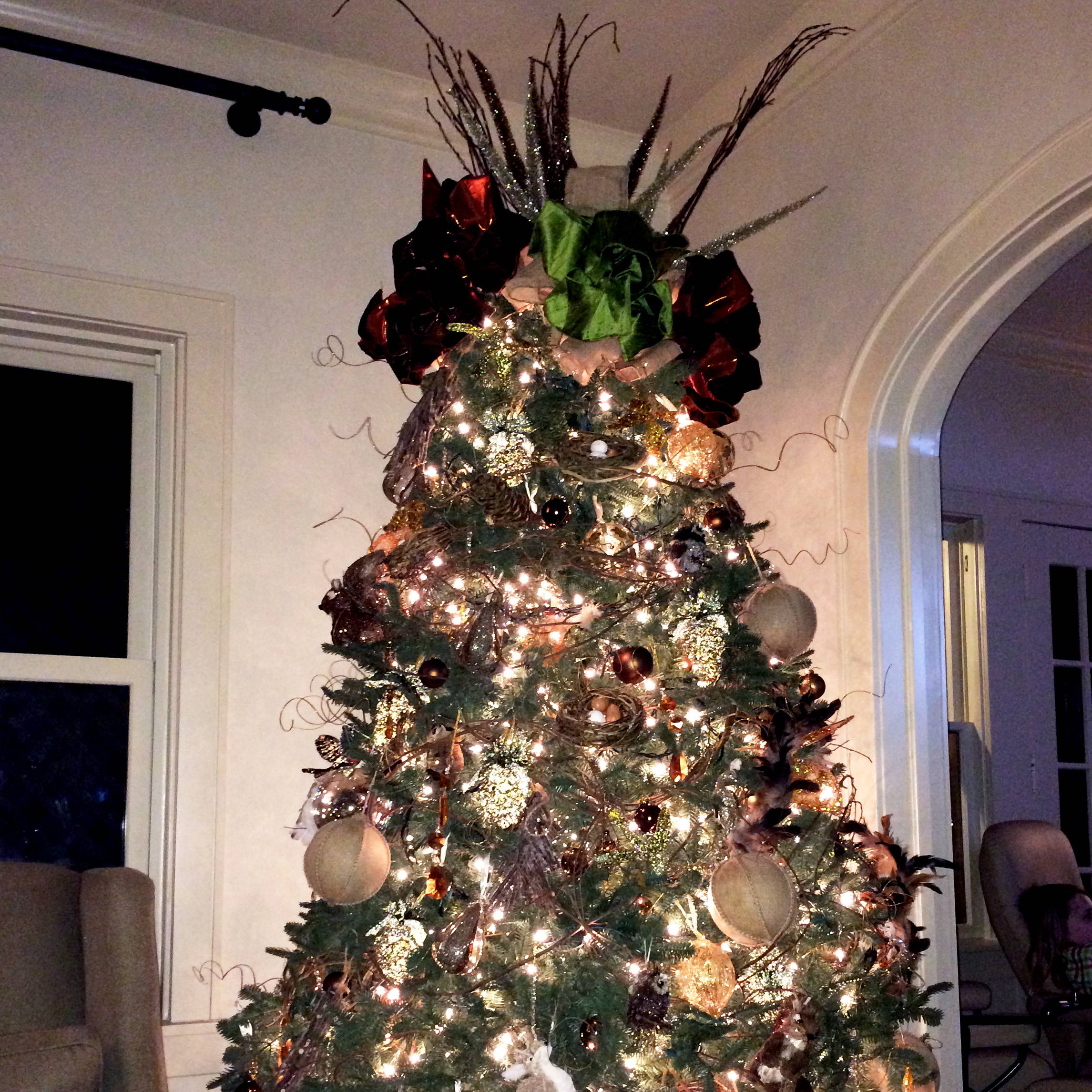 "Our holiday traditions and celebrations start the week of Thanksgiving and continue through the remainder of the year. In addition to Thanksgiving, Christmas and New Years, we also celebrate six birthdays, three of the birthdays are within our immediate family, so food and fun are flowing all throughout December.
Thanksgiving in our home is either spent with family or friends and always includes a turkey, or two or three (Baked, Smoked and Fried). We also decorate our Christmas trees that weekend (Yes, I said trees). Currently, we decorate three trees, each with a different theme. In the past, we have had a whimsical Red/Green Christmas tree, a kitchen themed tree, an Alabama football tree (Roll Tide), a snowy woods inspired tree and this year we are doing a sweets treat tree because my oldest daughter is turning the Sweet 16 in December."
"Speaking of Sweets, this is another tradition. Since I was young girl, my large Lebanese family would all gather around my grandmother's kitchen table and make Lebanese sweets, including baklava, Kaak and Maamoul. We have now added in the Canadian tradition of making Nanaimo bars (my girls favorite dessert, hands down)."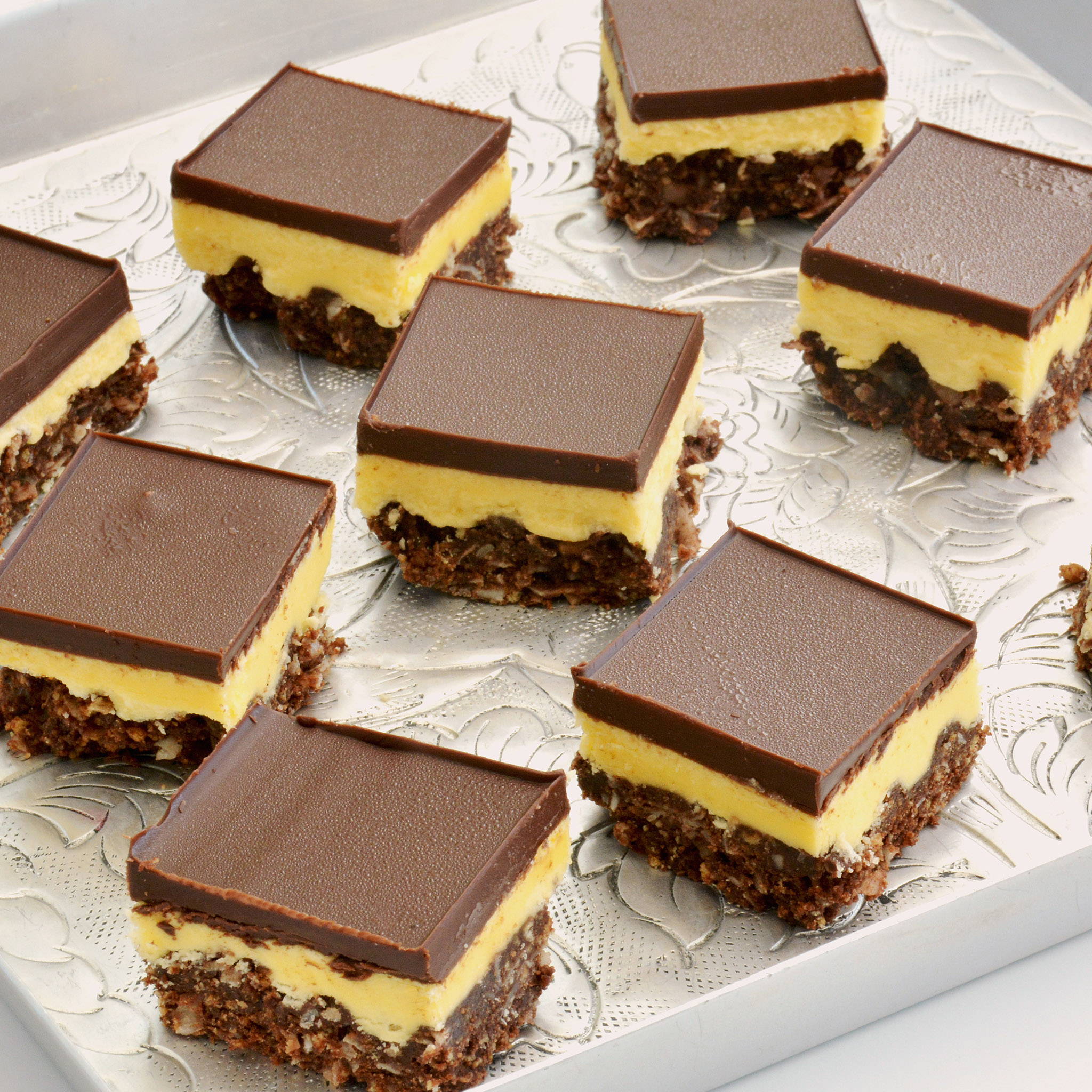 Our Founder/Creative Director, Elizabeth, is sharing her grandma's homemade gumbo recipe that was made around the festive season. A perfect recipe for those Thanksgiving leftovers!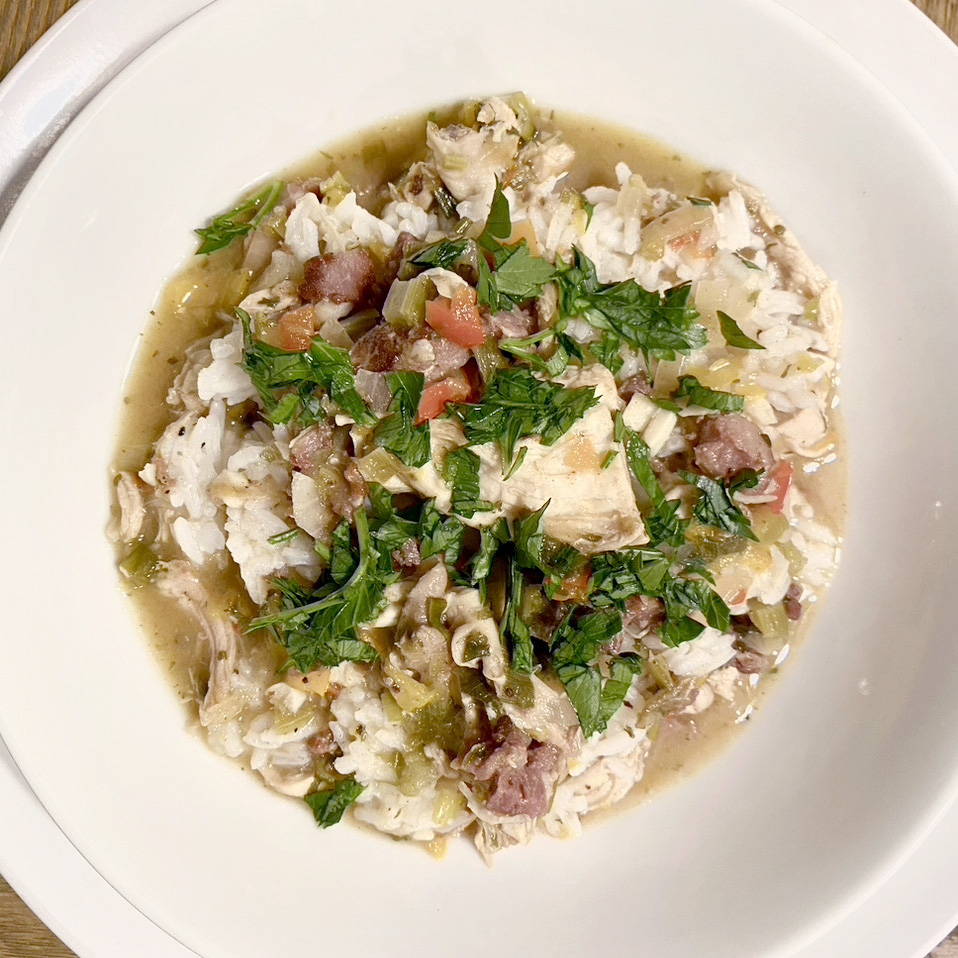 "Growing up in South Louisiana, I vividly remember standing at my grandmother, Stella's, feet to get a taste of her gumbo in her little silver teaspoons. Gumbo was the very first recipe taught to me by my mother, grandmother and uncles. Gumbo bubbling on the stove in a Louisiana kitchen is as common as salt on the table.
Ever since I can remember, my family has made a gumbo for both Thanksgiving and Christmas. Sometimes it is for the main meal and other times it is a way of enhancing leftover turkey. We don't have 20 different ways to make turkey leftovers in Louisiana, because everyone simply makes a gumbo. I am sharing this with you in advance so that you can save your leftovers this Thanksgiving to try this new dish!

Although now 2000 miles away in my California kitchen, I still regularly make a gumbo in my grandmother's old pot for my children and it is one of their favorite dishes. My grandmother, Stella, grew up speaking both English and French and could put a trance on anyone with the smells and flavors of her cooking. My eyes swell up with tears and my mind with memories whenever I take out her pot to cook.
Here is my gumbo recipe that I absorbed over the years from my grandmother, Stella, my mom, Mary Anne and my uncles Lou and Frank. Know there is not one way to make a gumbo but many thousands as almost everyone has a different way of doing so. From turkey to chicken, quail to duck or crabs and shrimp, it is a versatile dish that can taste differently every time you make it depending on what you have fresh in the kitchen. Bon appétit!
1 onion
2-3 bell peppers of varied color
6 stalks of celery
1 bunch scallions
1 bunch parsley
1/2 head of garlic
1 or 2 chilis or 1/2 teaspoon cayenne pepper
1 cup flour
2/3 cup olive oil (substitute can be canola)
2 lbs cooked turkey (about 8 cups)
1 pound diced or sliced pork andouille sausage (4 cups)
4 quarts water or turkey or chicken stock
1 bay leaf
Optional: 12 freshly shucked oysters
2-4 cups of rice depending on how many you are serving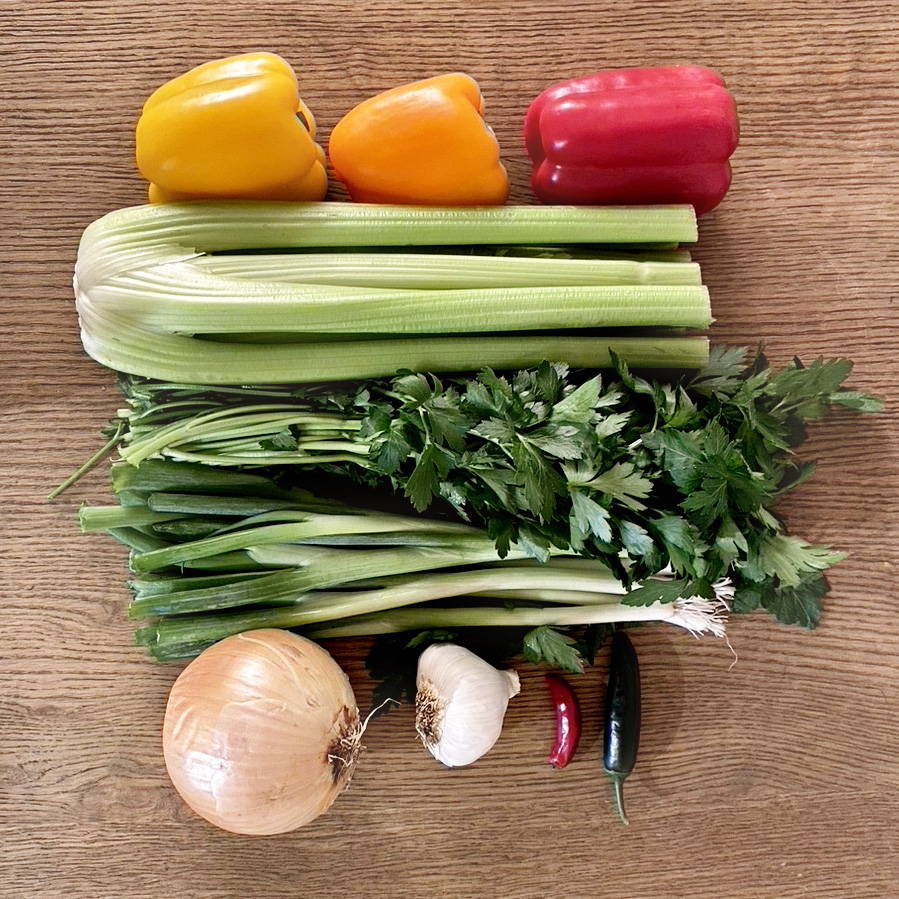 - Chop onion, bell peppers and celery and set aside in a bowl.
- Chop bottoms of scallions and parsley and set aside together, chop tops of scallions and parsley and set aside together.
- Chop garlic and peppers, set aside in a bowl.
- I use one pot for all cooking, starting with the andouille sausage, cooking it down until almost crispy, then folding in the already cooked turkey to absorb the spices and flavor and then set aside meat in a bowl. I don't clean the pot, increase the heat to medium high and next begin the roux.
- To make a roux, add oil to a hot pot and carefully stir in the flour, stirring and scraping the bottom of the pot briskly to prevent any burning. Cook and stir until the roux transforms into a caramel to chocolate brown color. The color is dependent on how dark you want your gumbo.
- Once the roux is to the color and aroma you would like, lower the heat to medium, add the onions, celery and bell pepper and stir well. Cook and stir for 5 minutes, then add parsley bottoms, scallion bottoms, garlic and chili or cayenne. Cover the pot with a lid for ten minutes but stir frequently to prevent burning.
- Once all vegetables are cooked down, add the scallion tops and parsley tops, cover again for five minutes
- Add water or stock, 1 quart at a time stirring into roux.
- Once all liquid is incorporated, add turkey and sliced sausage and the bay leaf.
- Cover and simmer for 30 minutes. If adding freshly shucked oysters, add now and cover for another 5 minutes.
- Serve gumbo over rice and sprinkle with parsley.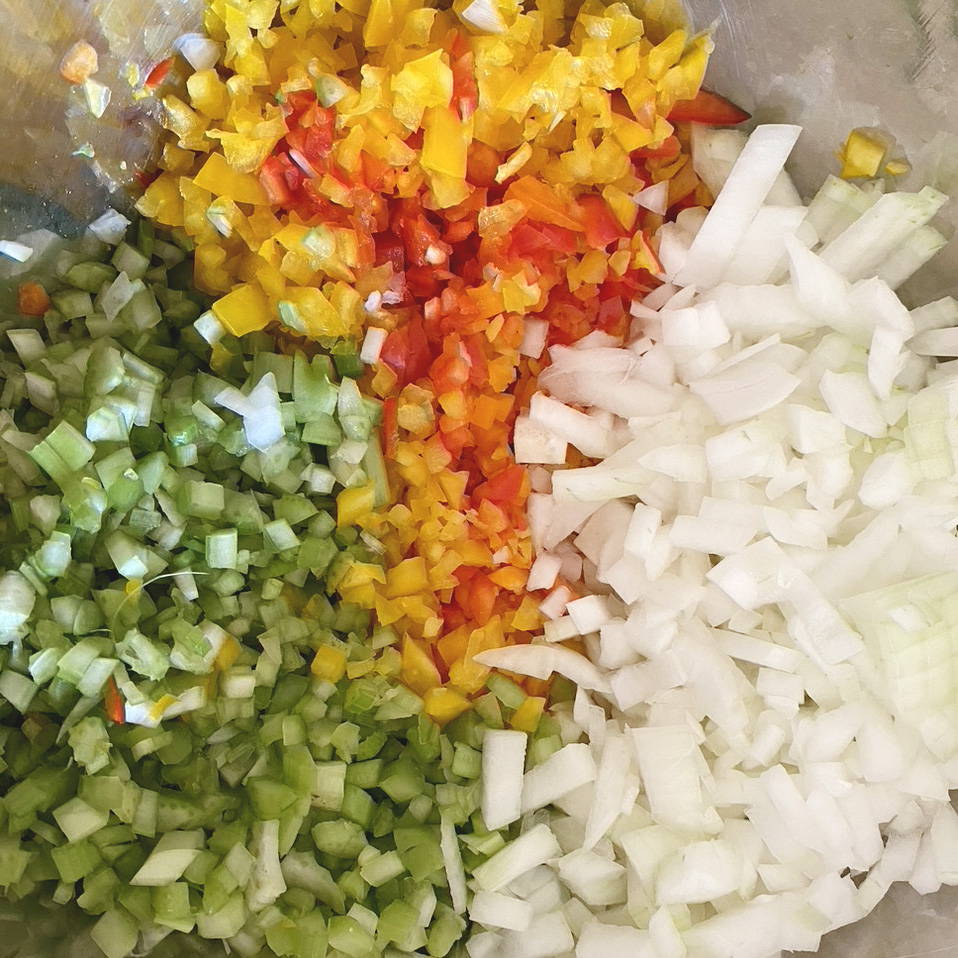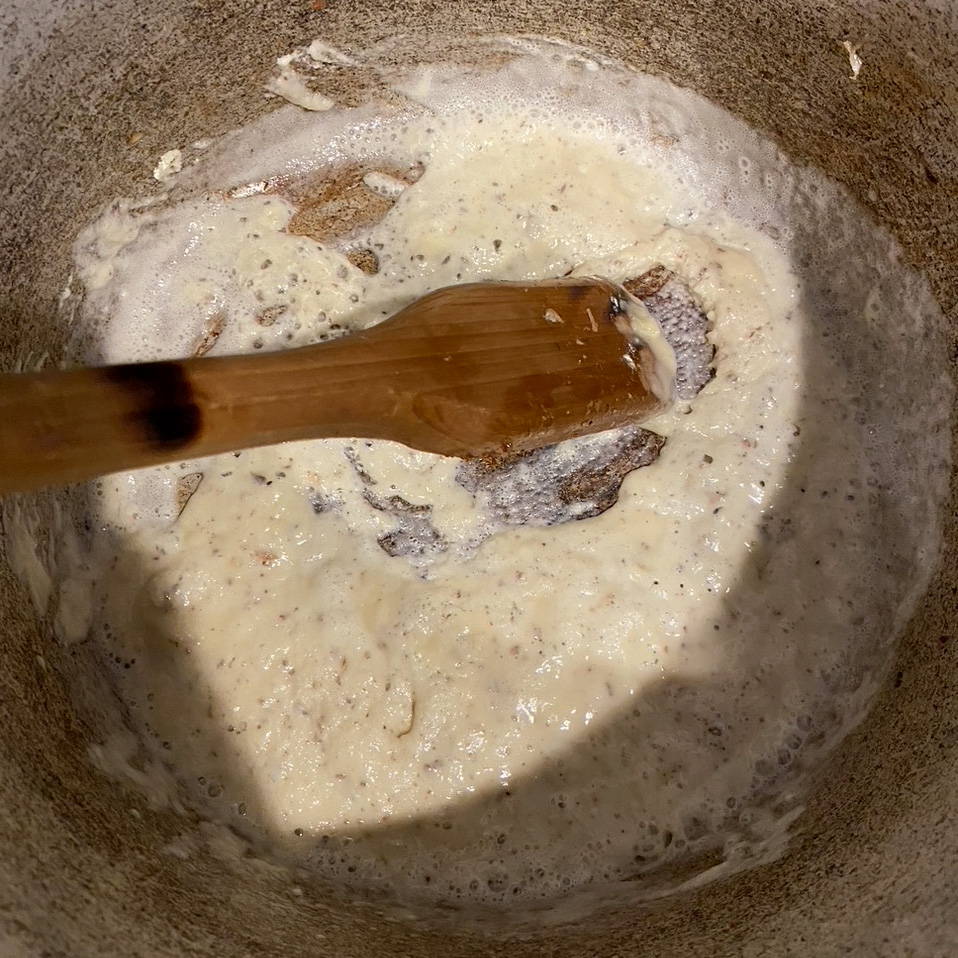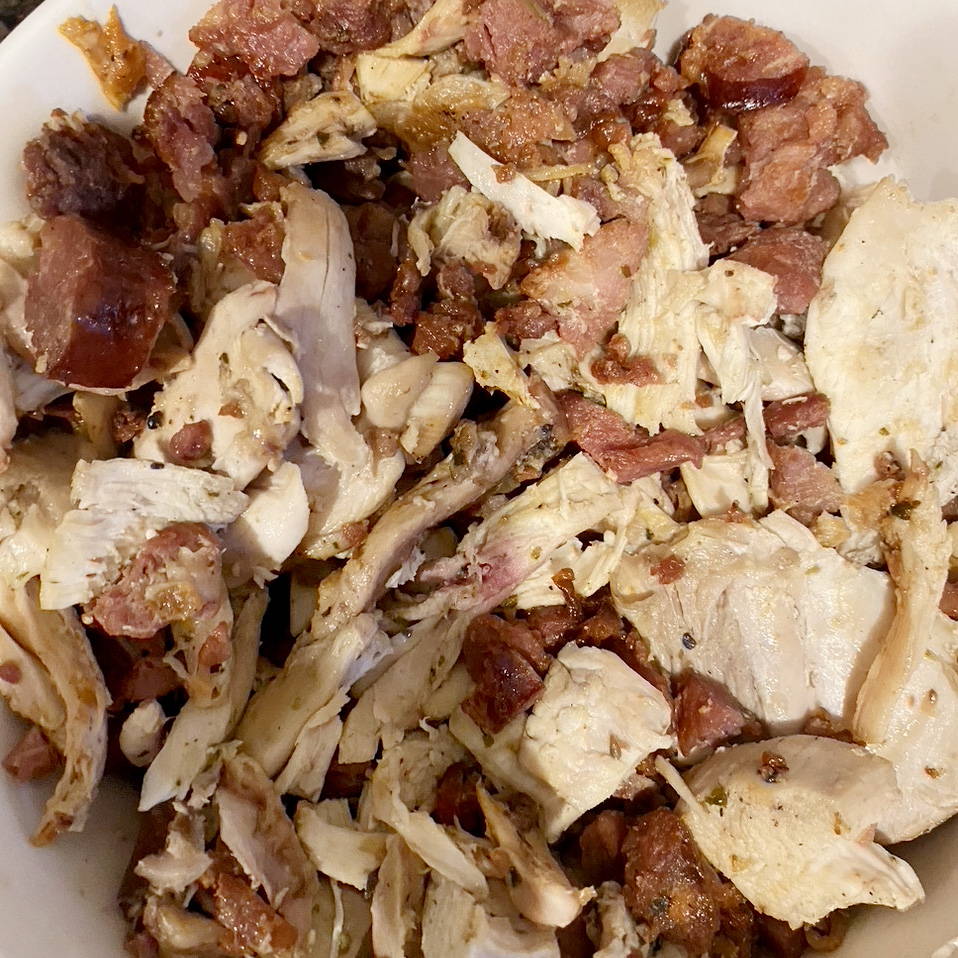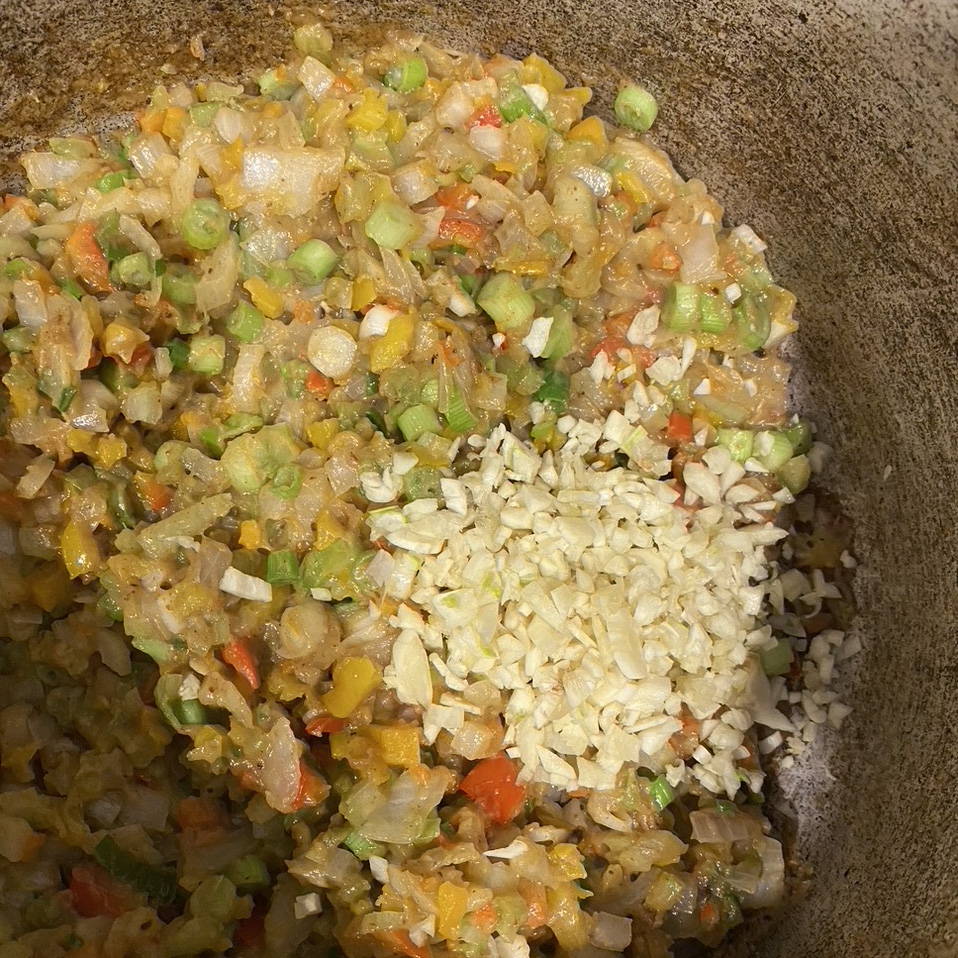 Leave a comment