Where luxury meets sustainability and elevated design informs purpose.
Our founder's passion and vision of Stick & Ball as a sustainable lifestyle brand began in 2011. Our humble beginnings hosting farm-to-table charity events continue to inspire us today and to grow our slow-food + slow fashion + sustainable living community.

FOUNDER & CREATIVE DIRECTOR

Elizabeth Goodwin Welborn lives the authentic life of her equestrian, country polo-inspired brand. A native of South Louisiana and long time San Francisco Bay Area resident, Elizabeth is a designer, polo player, mom, entrepreneur and philanthropist. Elizabeth's brand, Stick & Ball, was founded in the fall of 2011 out of her passion for horses and fashion and an amalgam of her life experiences in the Deep South, the West Coast, Latin America, and her extensive travels throughout the world. Elizabeth became an active polo player in the rolling hills of Sonoma and Marin Counties where the cow pastures, dairy farms, old barns, wild turkeys, and horse paddocks in her own backyard reminded her so much of the South American landscape that she had come to love in her travels. Through this experience of playing polo and hosting charity farm-to-table events, Elizabeth's vision for a global, polo-inspired and sustainable lifestyle brand was born.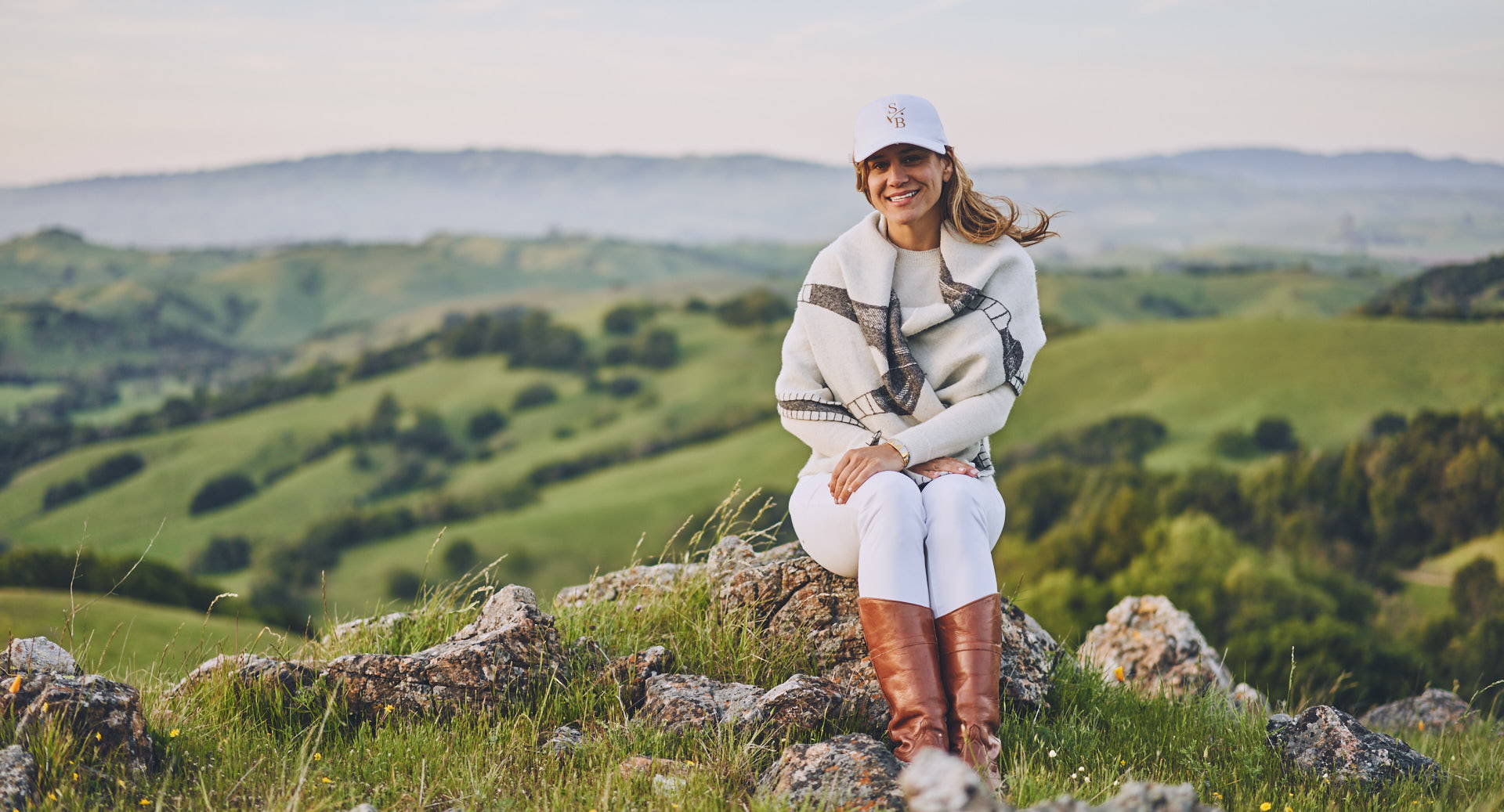 Stick & Ball is a sustainable, authentic, luxurious apparel and lifestyle brand. Our designs of luxury apparel, handcrafted Italian leather, home decor and accessories take inspiration from the rolling country hills of California down to the vast pampas in Argentina. Our passion for equestrian living, handcrafted textiles and sustainable, unique design is what has driven us to create this brand and share it with you. Ponchos, knitted berets, espadrilles, cowboys boots, Latin, country and bluegrass music, Argentine asados, farm-to-tables and BBQs along with one of the most thrilling and ancient team sports in the world all combine to create an atmosphere and style of on-field and sporty field-side living that is both convivial and inspiring.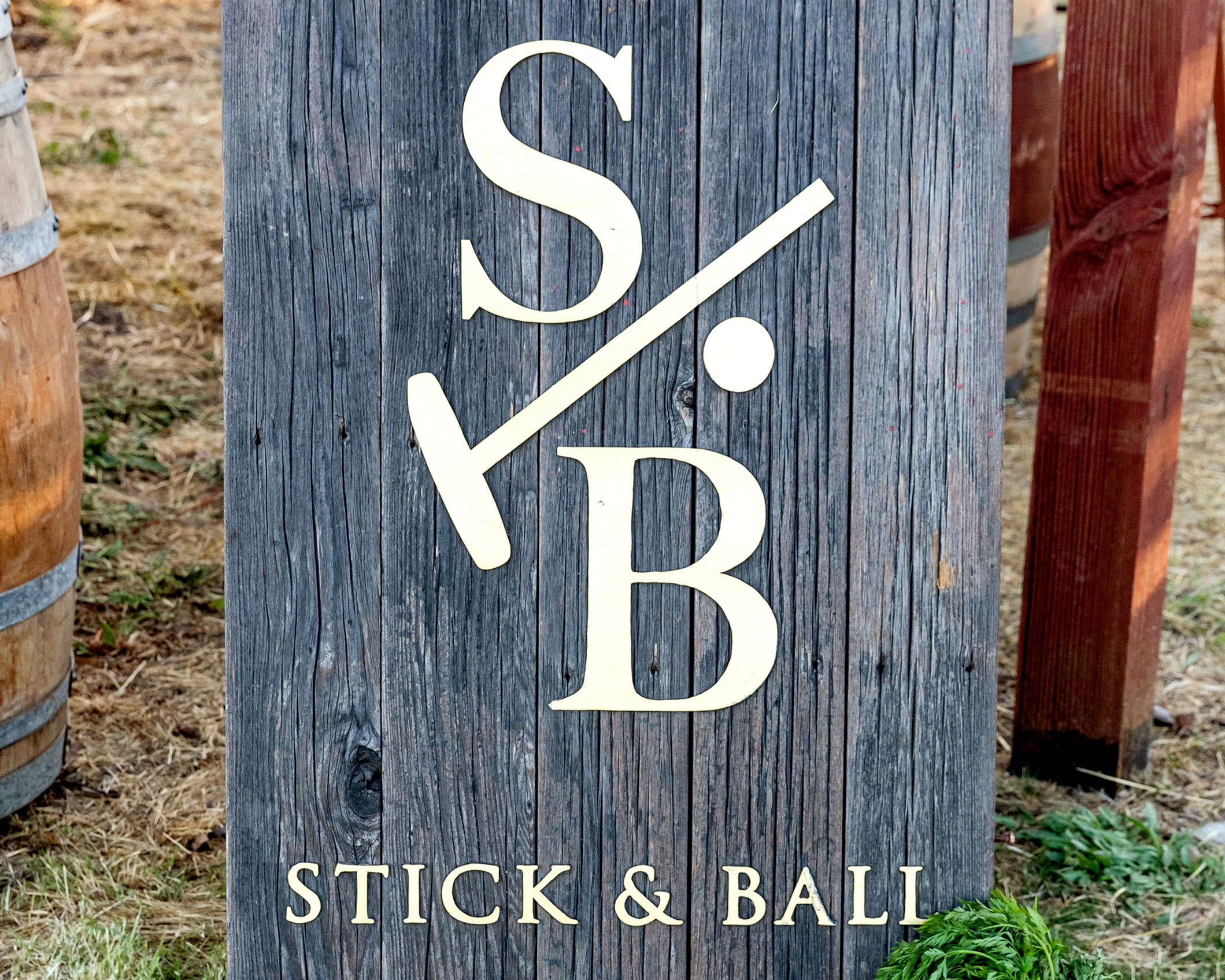 Stick & Ball's passion is to produce sustainable, gorgeous, quality pieces that transcend seasons and can transition easily within your wardrobe from day to evening. The Stick & Ball Poncho is our signature piece. Our ponchos are luxurious, hand knitted and woven and can be worn anywhere from the countryside to the city and everywhere in between. Since inception, we have expanded into Italian vegetable tanned leather accessories, linens, silks and home decor. These original, thoughtful designs are matched with superior hand craftsmanship and the finest of sustainable fibers. We look forward to sharing our designs, stories and inspirations with you.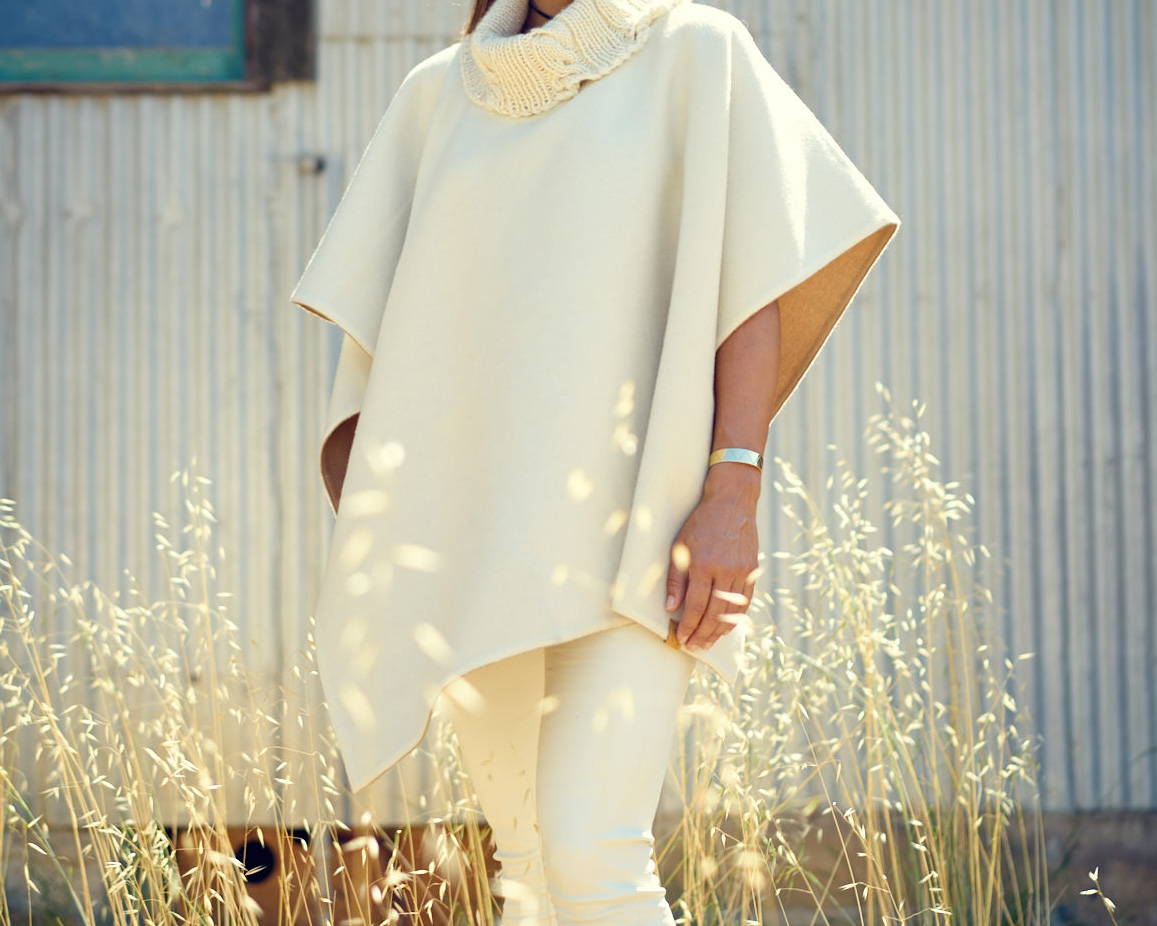 From the beginning, we have embraced the use of sustainable fibers and textiles into our designs. Our base textiles are part of our initial design inspiration.