February Favorites in Florida
February Favorites in Florida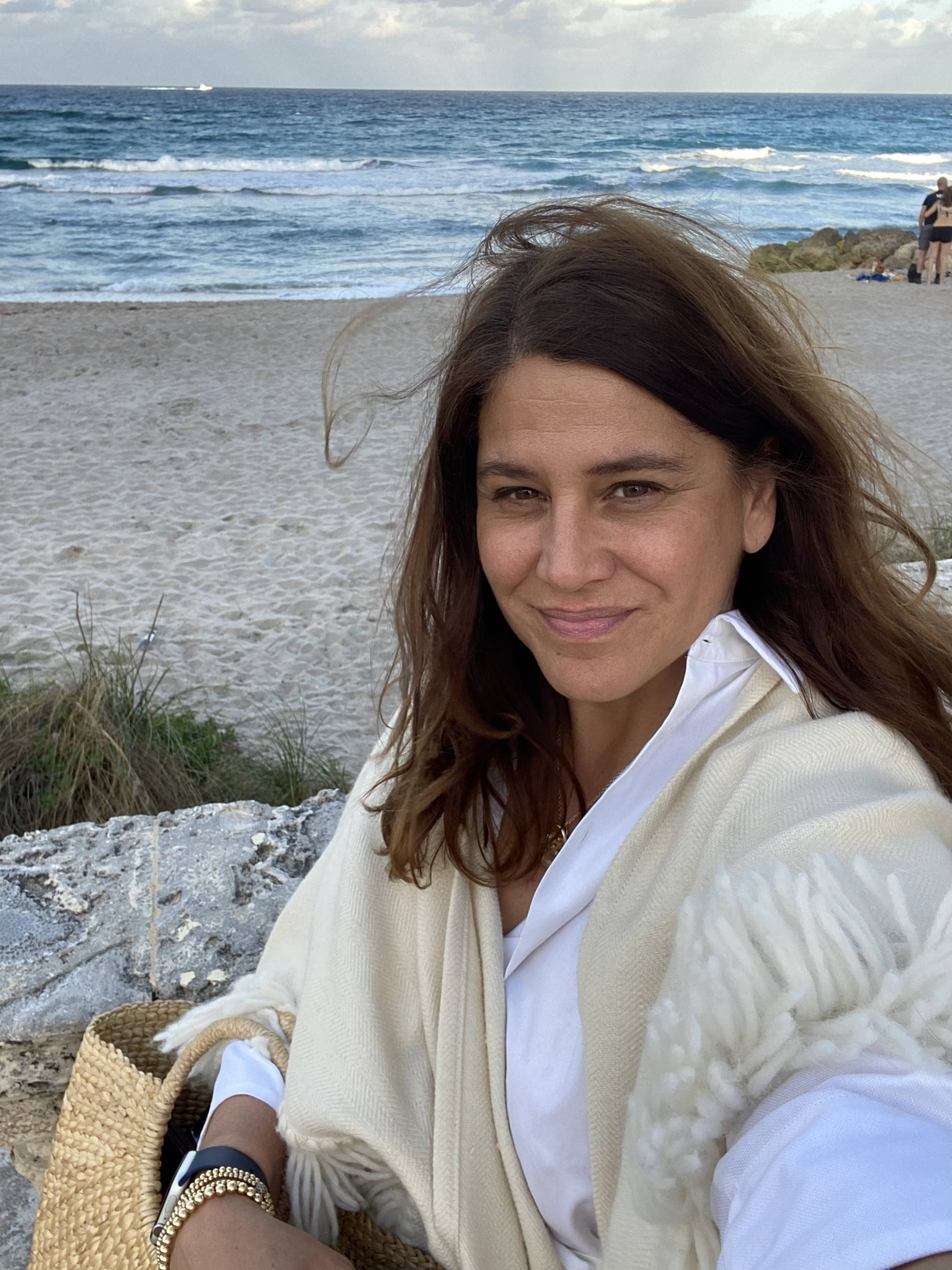 I just returned from a fabulous pop up shop in Vero Beach where breezy ocean air paves the daily mood and serene sunsets sink into the sea and your mind's eye as a lasting image of each evening.
I thought I would share with you the favorites of the event from our store at this year's Windsor Charity Polo Match and my beloved essentials for travel back East that accompanied me each day (with beaucoup de compliments!). Forgive the wind swept crazy hair / no makeup selfie, but such was the natural mood of the moment on one of our treasured American beaches.

First, my favorites for travel. When on the plane, function must meet fashion. Our handmade, Italian leather "Faux Coco Weekender" is my side kick to tote my MacBook, water bottle, journal and books. It easily ports all necessities and tucks away with ease.


For most of the trip, I sported white jeans, a white poplin or silk top, my white, rawhide Inca Belt and some braided tan leather sandals. As temps fluctuated daily, my all time favorite "Fringe Ruana" or split cape / poncho in cream was perfect for every occasion. I kept one of our Woven Cotton Scarves in mustard for an easy beach blanket or wrap (the air blue is also so perfect). When spending time in and around Palm Beach, I swapped the weekender for our Sophie Woven Tote to match the mood and natural, seaside vibes.
I have always designed pieces for fashion and function, day to evening, town and country because that is how I like to live. These pieces fit that criteria to a "t" and have a classic and chic aesthetic.

At our Vero Beach pop up, hands down our new Solid Alpaca Wrap / Throw was a best seller. Made of perfectly woven and extremely soft alpaca, these became a fast hit when the ocean breeze brought in a big chill. These new wraps are great for every occasion when you just need a little something more than a scarf — solid natural white and navy were "best in show". Our Indio Cross Body in Palomino was the go to bag this year for it's lightweight size and easy and chic look. Last but not least, our embroidered logo baseball caps were once again coveted by the guys!


When walking the Florida beaches on this trip, I reflected back to the beginning of the brand ten years ago when I had only a handful of designs. I had a vision to create a sustainable lifestyle brand, one with special pieces that were meant to live with you on your journey, wherever that may be, but have very low impact on the planet. Hearing such positive feedback on this trip from our longtime clients, things like, "I still covet my first poncho from you ten years ago", and, "I use my bag every day", truly makes us feel special and gives us the energy and inspiration to keep creating.


Leave a comment