How to Style: Our Zip Clutch Wallets
How to Style: Our Zip Clutch Wallets
featuring styles with our favorite denim and shoe brands

Yes, diamonds are a lady's best friend, but we're almost certain wallets are a close second. These fabulous and functional accessories not only keep you organized on the go, but they can pull a look completely together. If you are a clutch connoisseur or are just wanting to expand your fashion palette, see how we styled some our of signature wallets in our favorite summer hues.
SWF's Gold Tie-Dye Maxi Dress, with its starburst like print and brilliant color, bring a joyous feel akin to the sun itself. Maxi dresses are a great way to make a statement and are basically a no-fuss garment. Next is one of our newest summer bags, the Camille Woven Bag. This tote can easily take you to your favorite beach or is great for casual everyday wear as well. Our Zip Clutch Wallet in Mustard was our choice for this look, bringing in that same gorgeous golden tone as the dress. Lastly, finish it off with these chic toe sandals from Ancient Greek Sandals.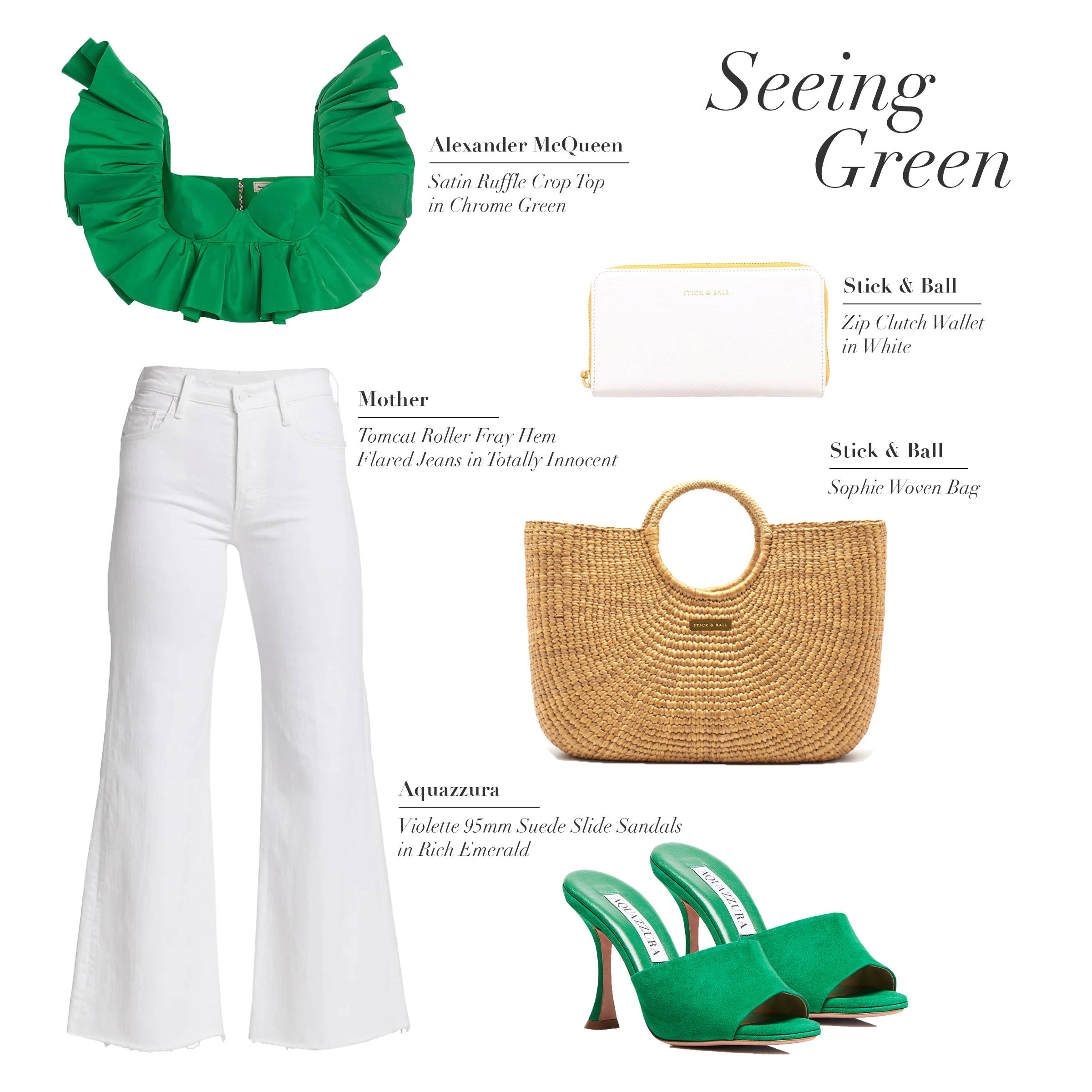 Grass is greener on whatever side you're wearing this outfit on. This lovely look is in one of our favorite colors and is sure to make a statement for summer. This Satin Ruffle Top from Alexander McQueen is the ultimate showstopper. Not only do we love the chromatic green, but the drama of the ruffles is exquisitely extra. Opt for a stark white pant, like these Flared Jeans with a frayed hem from Mother to bring some balance and brightness. Our Woven Bags are the "it" accessory for the summer and the Sophie is perfect for this luxe-chic look. Grab our Zip Clutch Wallet in White for some extra arm candy. Aquazzura's Suede Slide Sandals in Rich Emerald round out this beautifully bright and rich ensemble.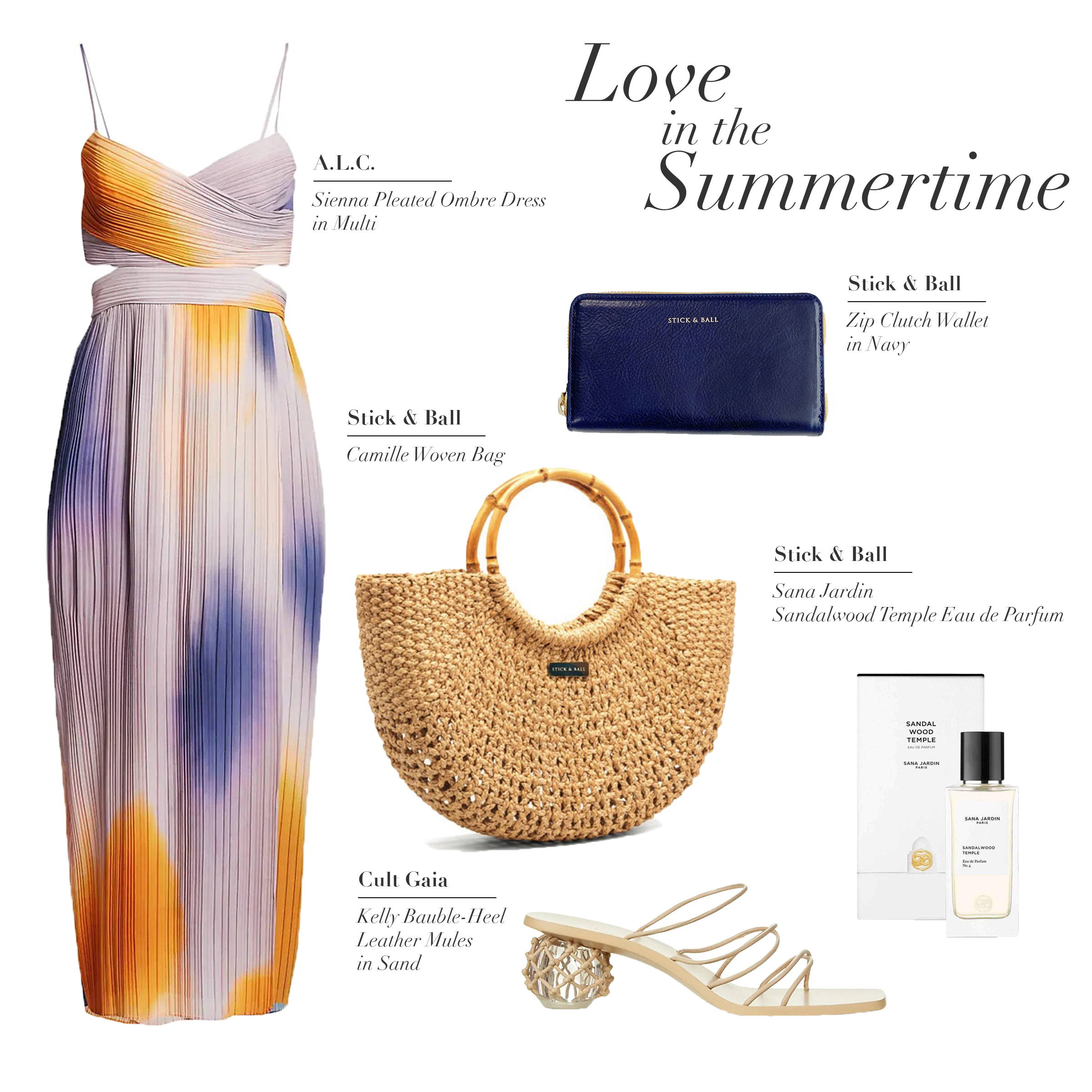 This lovely, lush look is brought to you by our Operations Manager, Wendy. She wanted something she could wear to a heavenly summertime wedding. To celebrate sizzling summertime love, we chose A.L.C.'s Sienna Pleated Dress. The ombre of warm oranges, lavenders, and blues fully embodies the spirit of the season. This heel from Cult Gaia is the perfect light touch. The woven detailing pairs wonderfully with our Camille Woven Bag. These accessories are airy and bring chic, contemporary accents to the look. Grab our Zip Clutch Wallet in Navy to anchor some of those deeper, rich blues. The finishing detail is the Sana Jardin perfume with refreshing notes of bergamot and orange flower water.
Leave a comment