How to Style: Rich Shades of Rouge
How to Style: Rich Shades of Rouge
featuring styles with our favorite denim and shoe brands

Throughout history, the color red has symbolized many things, most notably feelings of passion and immense love. As Valentine's Day approaches and we get ready to celebrate loves of all kinds, a way to get into the spirit is to dress up for the occasion. While we all routinely see this bold color emblazoned on all the holiday memorabilia, we may shy away from actually wearing it ourselves. Whatever your style may be, there's a rich shade of rouge for everyone and we want to give you the confidence to wear it proudly. See how we expertly styled our custom shades of red in leather and alpaca to make looks you'll love.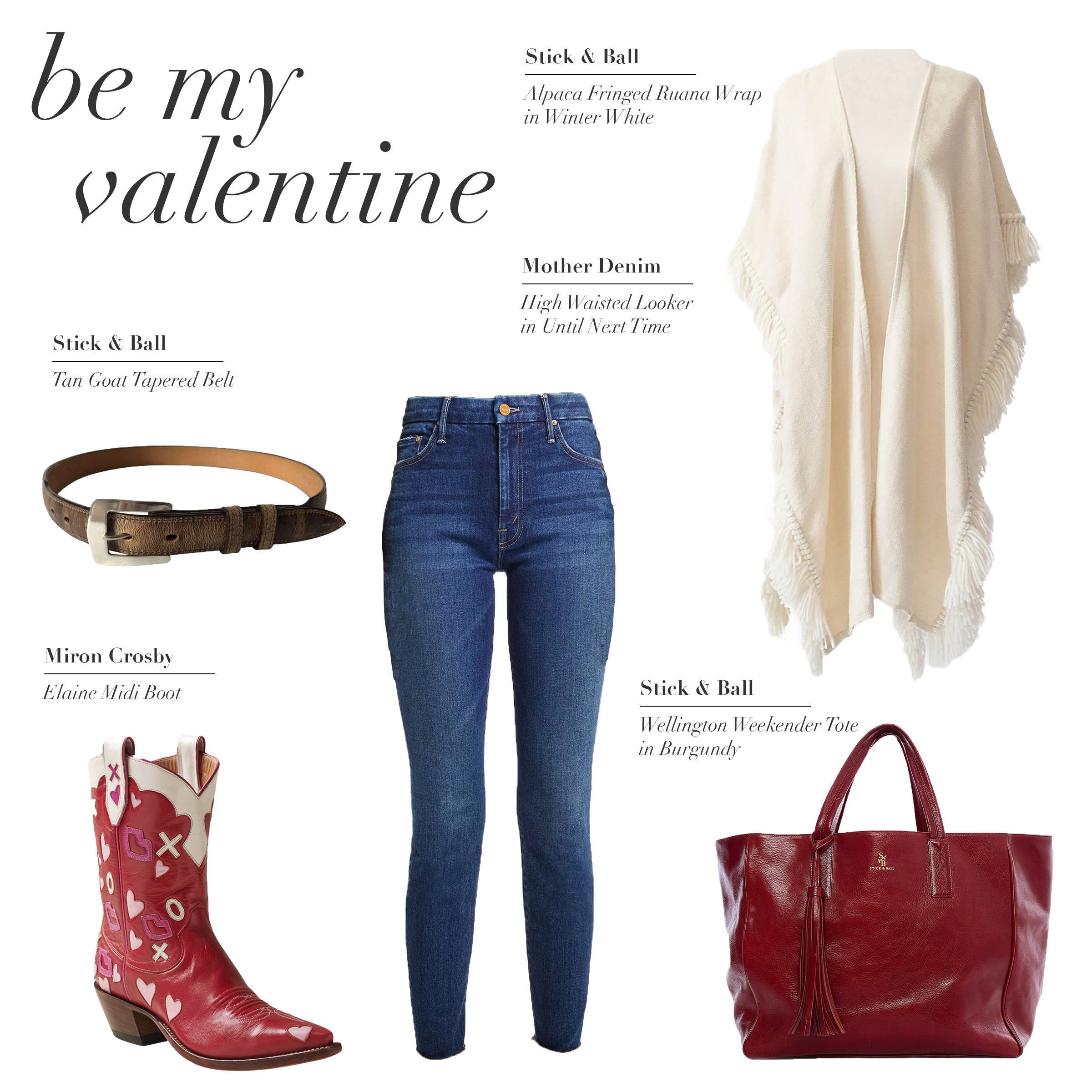 As the name implies, this is the ultimate Valentine's Day ensemble. What better way to celebrate than to deck yourself out in a fashionable way for the occasion. Our Fringed Ruana Wrap in perfect for a look like this because of it's endless styling options. Wear it traditionally, over the shoulder, wrapped or belted with our Tan Goat Tapered Belt to create some dimension. Put on a high waisted skinny jean in a medium wash, like this pair from Mother Denim. How can you not love these Miron Crosby boots adorned with x's, o's, kisses, and hearts? So sweet! Pull in another pop of red with our Wellington Weekender to complete the look.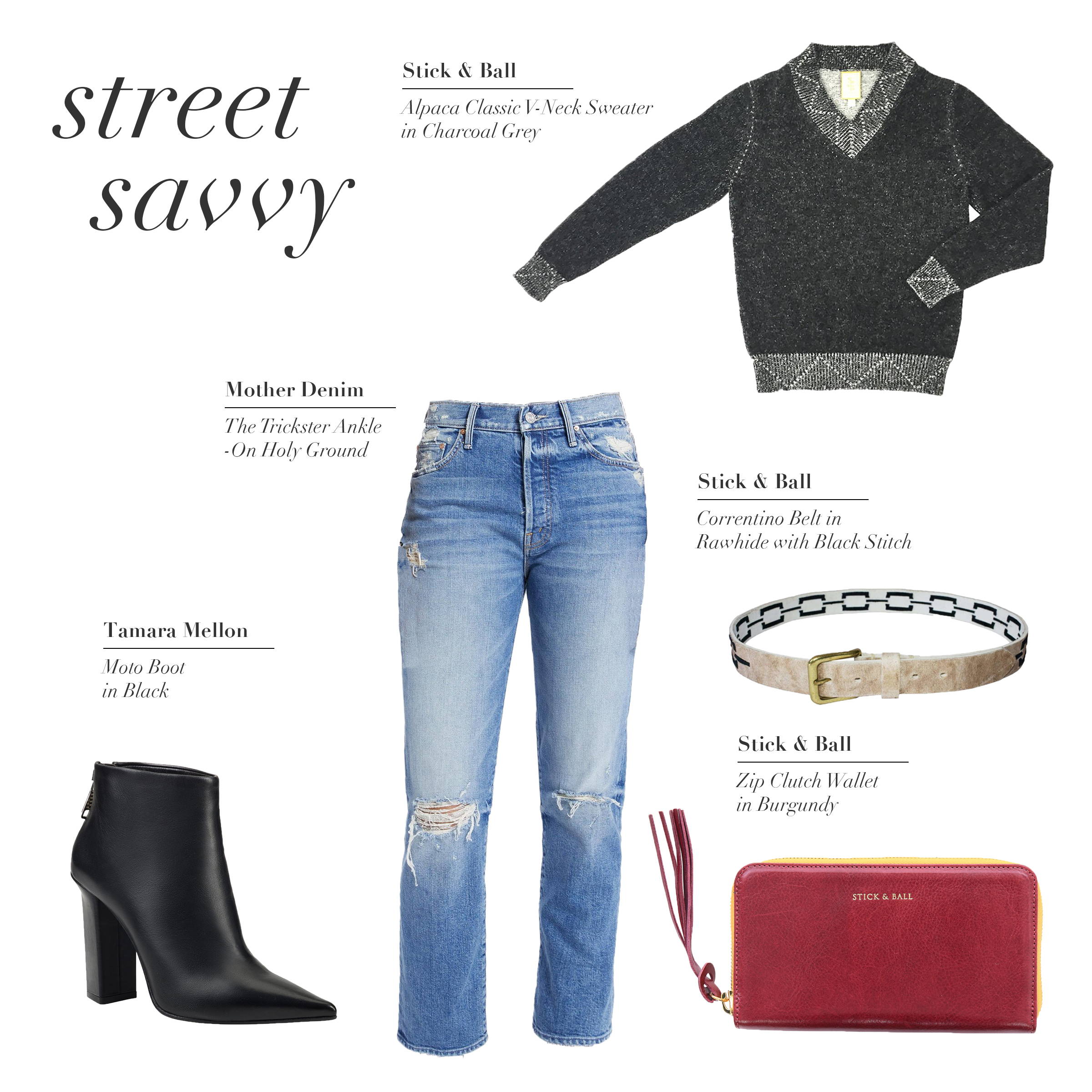 We all need a go to look for when we're on the move. This elevated pairing takes staple pieces to a whole new level. Take your favorite sweater, such as the Classic V-Neck, and slide on a lightly distressed jean. We favor this light wash ankle cut from Mother. A snazzy boot and belt round this look out. The Moto Boot from Tamara Mellon alongside our Correntino Belt is a match made in heaven. Finally, our Zip Clutch Wallet offers functionality and style when you have to grab and go. A mainstay in our closet, this street savvy look is ready for wherever your life takes you.
Leave a comment