Living for the Weekend - The Faux Coco Weekender
Our ideas of "travel" and "vacation" have surely broadened and become more imaginative to include anything from a day trip to the next town to even the intimate oasis we may create for ourselves in our backyards. Our newest bag, the Faux Coco Weekender, is handcrafted in California of rich, 100% Italian, vegetable tanned cow leather debossed with an exquisite Nile Croc pattern. The roomy, luxurious, suede leather interior allows for great versatility in its use. Inspired by our insatiable appetite for exploration and travel, this bag is the ultimate in our weekenders for the perfect weekend getaway.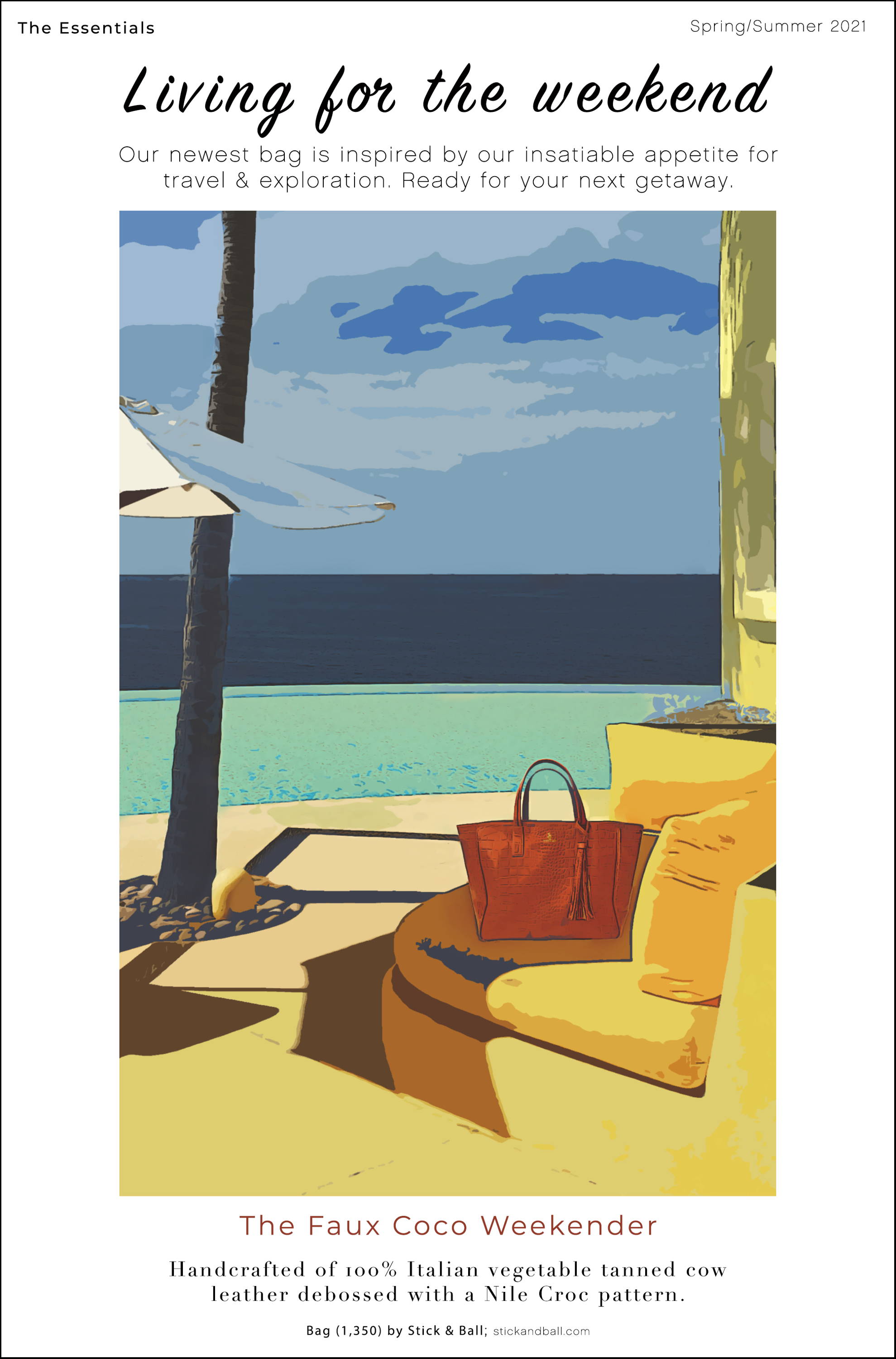 Did you put a warm and tropical location on your vision board this year? Us too. Here are our top picks for beach getaway locations.
Careyes, Mexico : One of our favorite vacations spots is Careyes, Mexico. Careyes is an exclusive luxury private estate resort, located in Costalegre on the Mexican Pacific beaches of the south coast of Jalisco, Mexico. Comprised of Ocean Castles, Private Villas, Casitas and Bungalows this family owned and operated unique private beach resort is a must on the bucket list. Don't forget to pack your Faux Coco Weekender with a bright colored swimsuit, SPF 30+ sunscreen and your favorite sunglasses for an unforgettable beach retreat.
Saint Tropez, France : Say bonjour to your new dream getaway. Located on the sands of Pampelonne Beach, Le Club 55 in Saint-Tropez is an iconic yet down-to-earth restaurant serving a delicious array of classic French Cuisine. Your Faux Coco Weekender fits into the picture perfectly under the rustic wooden structures, holding all your day-trip essentials. Pull out your Cotton Diamond Scarf that works as a beach blanket, your favorite sunglasses and a floppy hat and get to relaxing.
Book the next flight: As much as we love road trips, traveling by air is something special. After a year of being indoors and traveling by car, we're looking forward to hopping on a plane to a new destination. The Faux Coco Weekender is roomy for all of your travel essentials. Bring a book or two, your skincare routine, a cotton mask, blanket scarf and more.
Simple Staycation: We've all become pros when it comes to small local getaways after this past year of lockdowns. A simple picnic on the hillside is still such a sweet "vacation" in times like these. The Faux Coco Weekender is roomy enough for your picnic essentials. Toss in our Cotton Diamond Scarf, a bottle of Sinegal Wine, a few logo glasses and your charcuterie assortment for a spring staycation.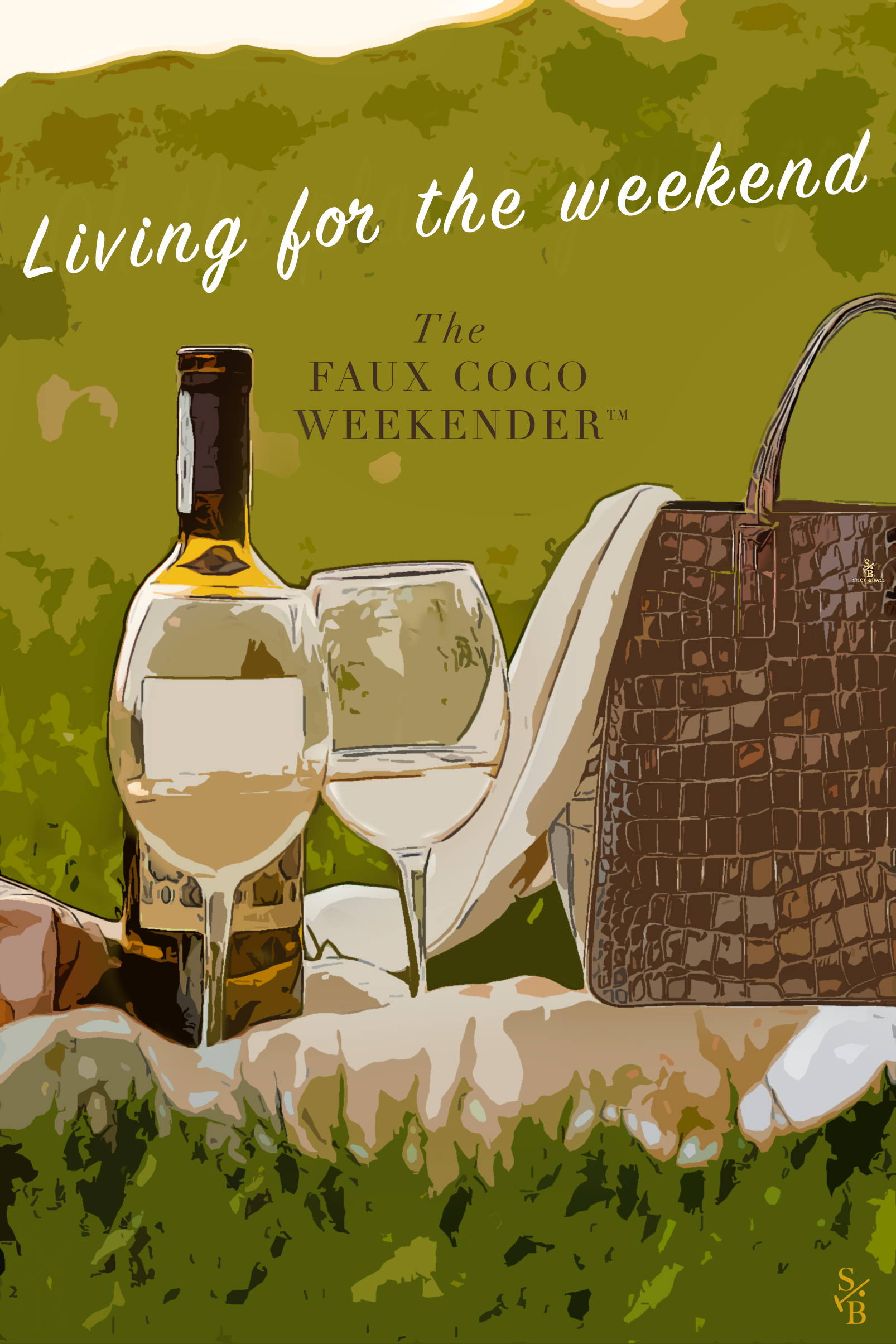 How to style our new Faux Coco Weekender with our favorite denim and shoe brands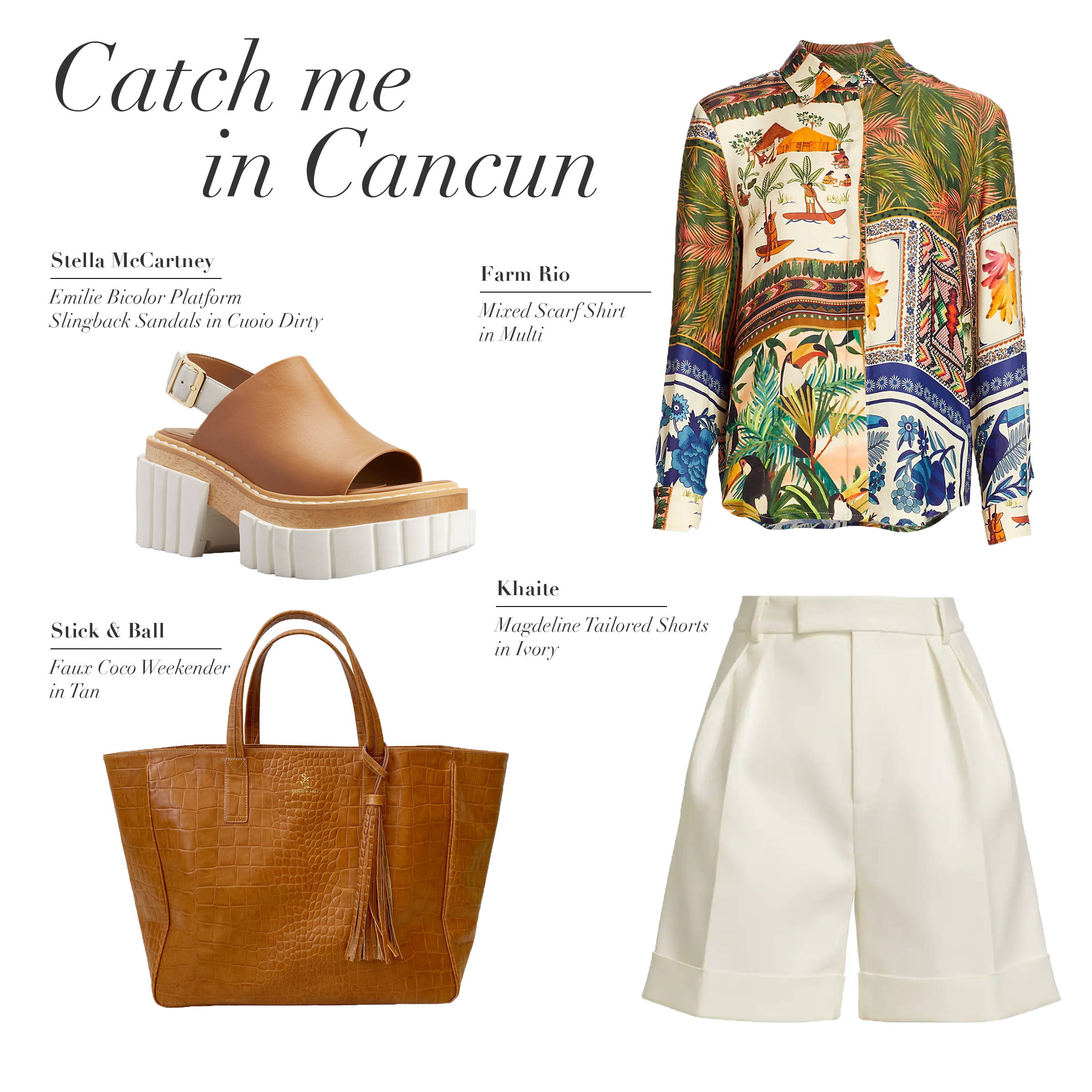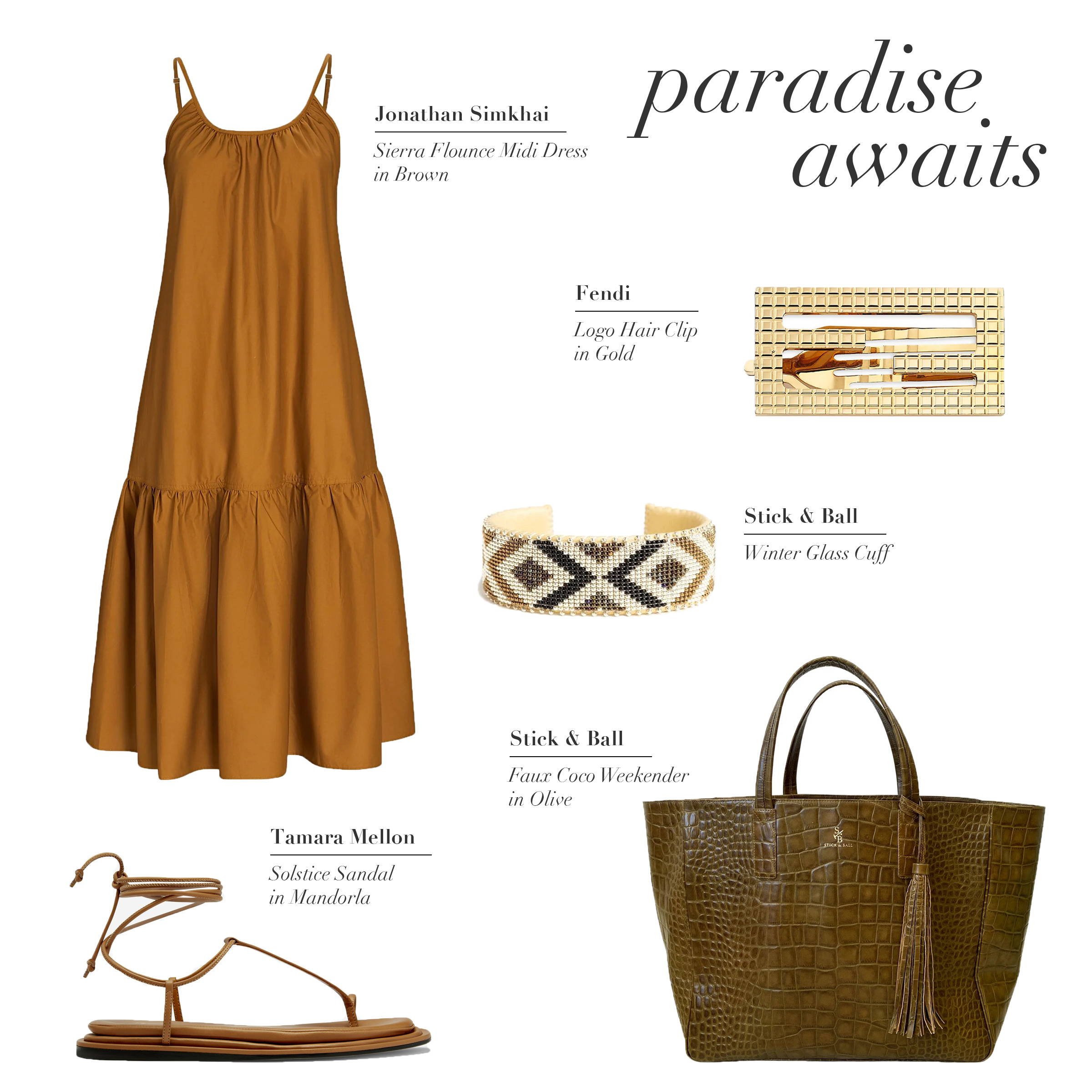 Leave a comment