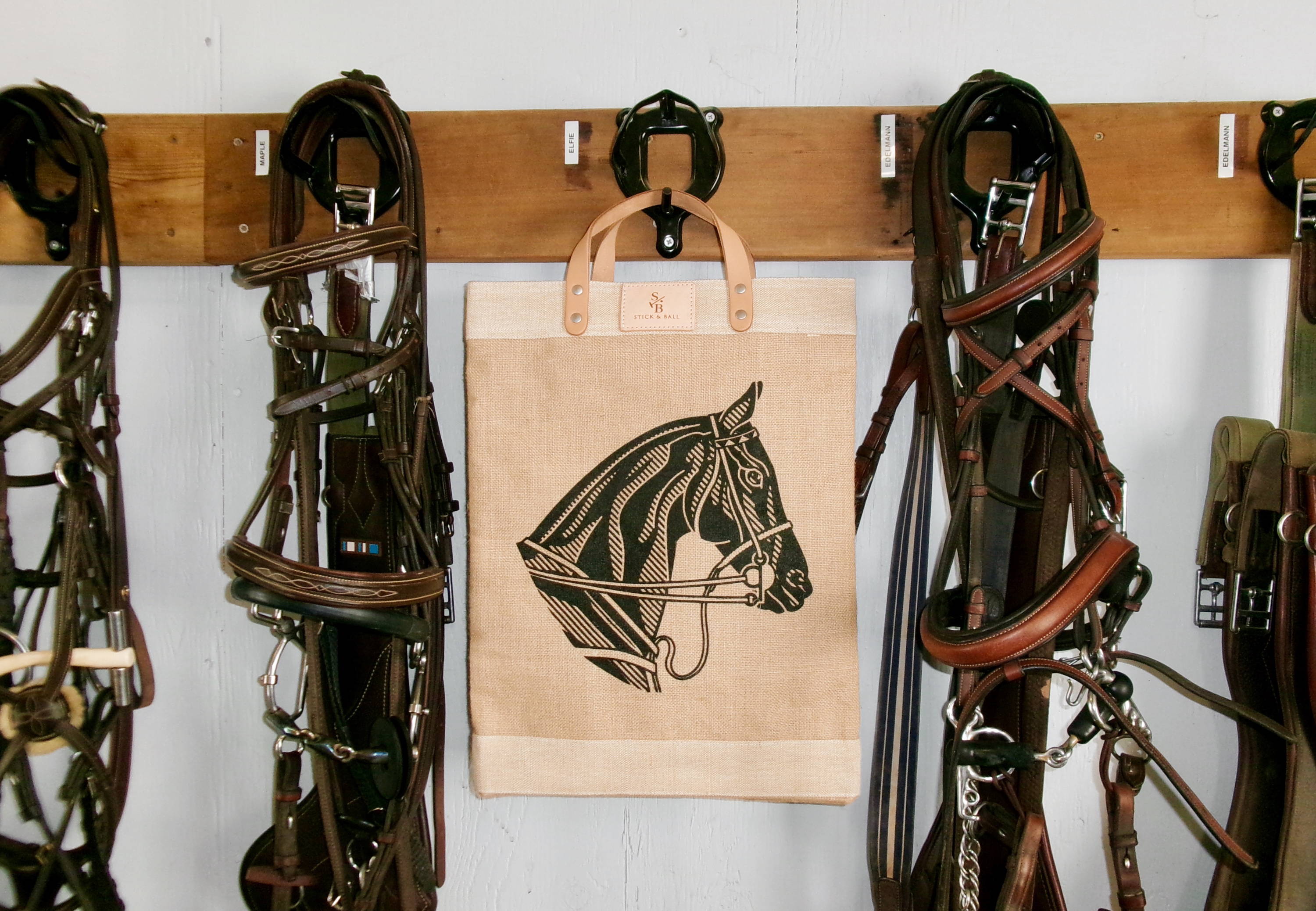 Shop The New Equestrian Market Bag
As we welcome the new season, there is no better time than now to update your accessories for fall. Whether you're planning weekend picnic get-a-ways, or heading to your local Farmer's Market, or simply tackling everyday errands, the Apolis x Stick & Ball Equestrian Market Bag is here to make your outings not just functional but stylish too.
The Equestrian Market Bag is more than just your typical tote bag; it's a statement piece that seamlessly blends functionality with style. With its distinctive Stick & Ball signature horsehead design, leather logo and straps, this bag exudes classic, equestrian charm. Crafted for those who appreciate fashion and utility, it's the ideal companion for all your fall escapades.
But what truly sets this bag apart is its commitment to sustainability. Crafted from natural jute with vegetable-tanned leather straps, this tote is a testament to eco-conscious fashion. Jute, a biodegradable and renewable material, not only adds to the bag's durability but also minimizes its environmental footprint. And the vegetable-tanned leather accents are inline with our own sustainable practices.

Each market bag is handcrafted in Bangladesh by skilled female artisans who receive Fair Trade-certified wages, annual profit dividends and access to a retirement fund. Supporting these artisans means you're not just purchasing a bag; you're contributing to the empowerment and well-being of communities around the globe.

The Equestrian Market Bag has a generously sized interior and lined with a waterproof material, ensuring your belongings stay dry. Plus, the water-resistant interior is a breeze to wipe clean, making it the perfect choice for busy lifestyles and a variety of errands and use.

So this fall, elevate your equestrian style and make your errands fun again with the Apolis x Stick & Ball Equestrian Market Bag. It's a statement of purpose, a symbol of sustainability, and an invitation to make every errand, picnic, and market visit a fun and stylish experience. Join us in making a difference — one bag at a time.