Charcuterie & Cheese Boards


Charcuterie & Cheese Boards
While we all may be shifting our lifestyles and summer plans to new rhythms, that doesn't mean that we have to dull down the excitement or completely sacrifice making meaningful memories with those we love. A massive party may be put on hold for now, but you can still delight your guests or even just yourself with an intimate setting for entertainment, good drinks, and even better food.
We started Stick & Ball hosting charity polo events where we cooked and catered wine country bounties and farm-to-table spreads on the fieldside. One of our favorite methods for crafting appetizers for large crowds or for feeding and entertaining small talkative groups are charcuterie boards. A charcuterie board is an assortment of meats, cheeses, nuts, fruits, and other small bites. They are a great way to artfully display hors d'oeuvres. Food that not only tastes great, but also looks divine is sure to be a mood booster for everyone in attendance. Here are the steps to building the perfect summer spread:
Step 1: The Platter
Just like everything else in life, a solid foundation is key to building successfully. There are many different types of boards you can use that range in size and material. Wooden boards are great because they are seasonless and can fit a range of styles from rustic to polished. Our Polo Pony Double Bit Serving Board features a classic stripe pattern and polished chrome handles for ease.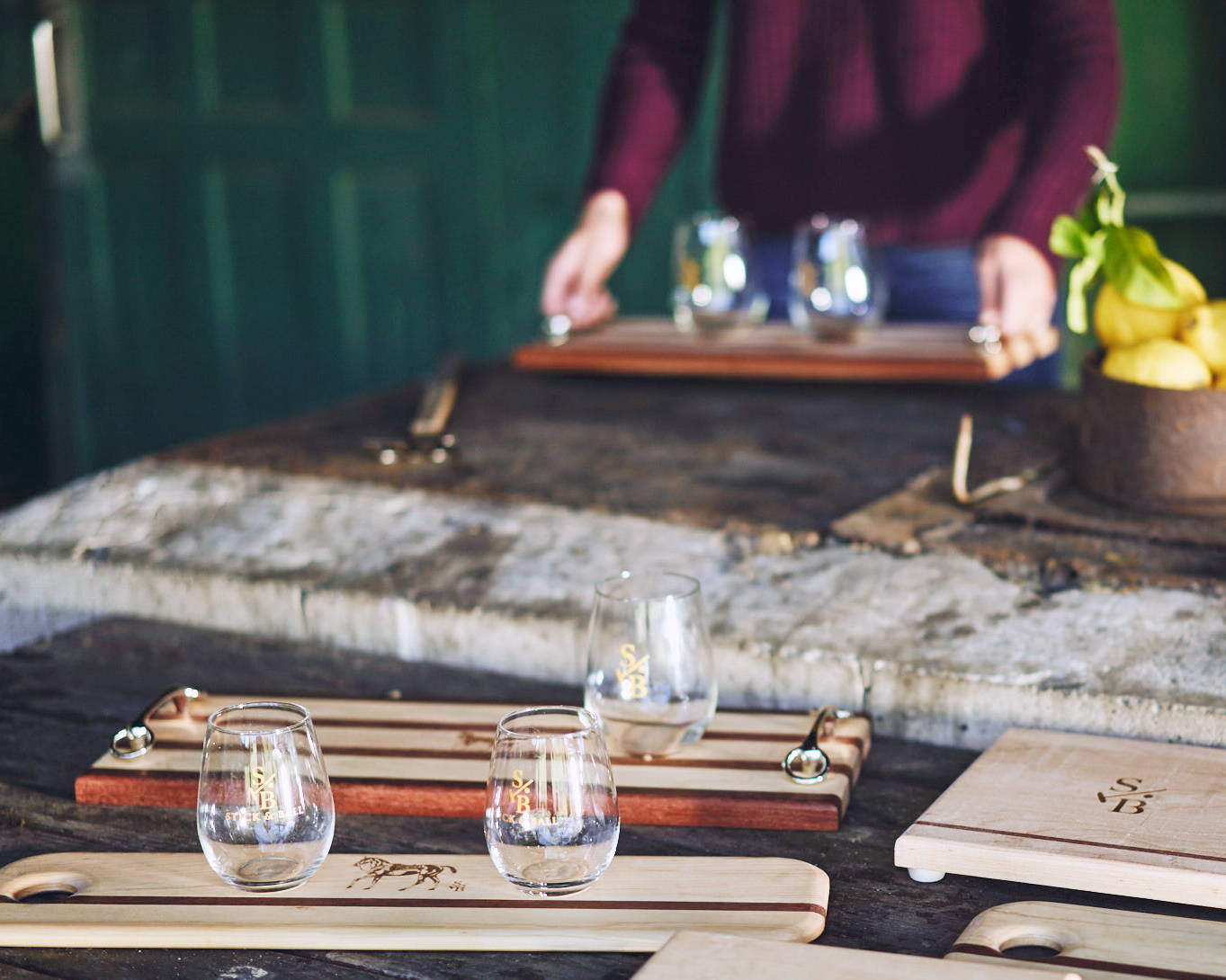 Step 2: The Cheeses
Having a nice selection of cheese can add a dynamic component to your board. A general rule of thumb is to get one soft cheese, one firm, and one hard for a well-balanced board. Don't be afraid to add other textures such as creamy or crumbly. They not only enhance the visual appeal of your board but can also expand your guests' palate! You can also pick your cheeses based on types of milk: cow, goat, and sheep all have different tastes and textures. Author and cheese connoisseur, Laura Werlin, gave us two key pieces of advice for your cheeses: to get maximum flavor and enjoyment, always make sure both the cheese and meats are brought to room temperature before serving. You also may consider portioning the cheeses into triangles, wedges, and/or rectangles and creating a pattern of each cheese interspersed with the meat and other ingredients. Traditional charcuterie boards mix the cheese with the rest of the elements, but we believe in the freedom of self-expression. Cheese can be a beautiful element on its own, so if you'd like to keep it separate, try either our Small or Large Logo Cheese Board and arrange to your heart's content.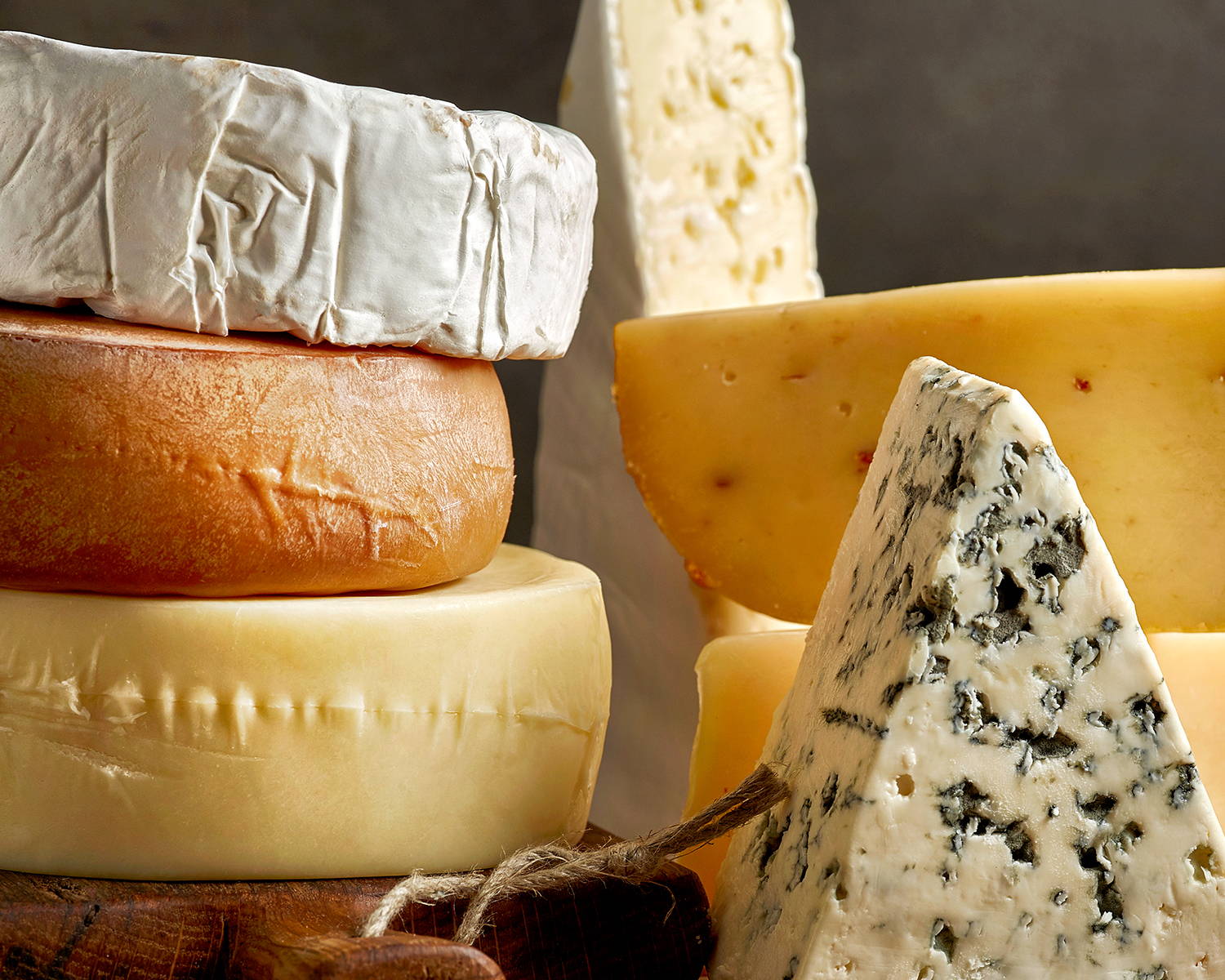 Step 3: The Protein
A well-rounded assortment of meats is another important building block to your board. There are a plethora of proteins of which to choose ranging from the very familiar summer sausage to more unique, such as a truffled mortadella. Cured sausages are a hearty addition with fan favorites like salami or Spanish chorizo as instant hits. Protein shaved into thin slices, almost to the point of transparency are delicate yet savory accents. Prosciutto, a cured pork leg, lomo, a cured pork tenderloin, and pancetta, a smoked belly, are great starters.
Step 4: The Condiments
Condiments are where you can really add some excitement to your board by using gourmet spreads, chutneys, and jams. Here is where you can contrast and compliment your existing flavors. A sweeter spread is a welcomed counterpart to salty meats and cheeses. Bright, acidic flavors perk up any selection and can be a refresher for your guests' palettes. You also can never go wrong with a grainy mustard.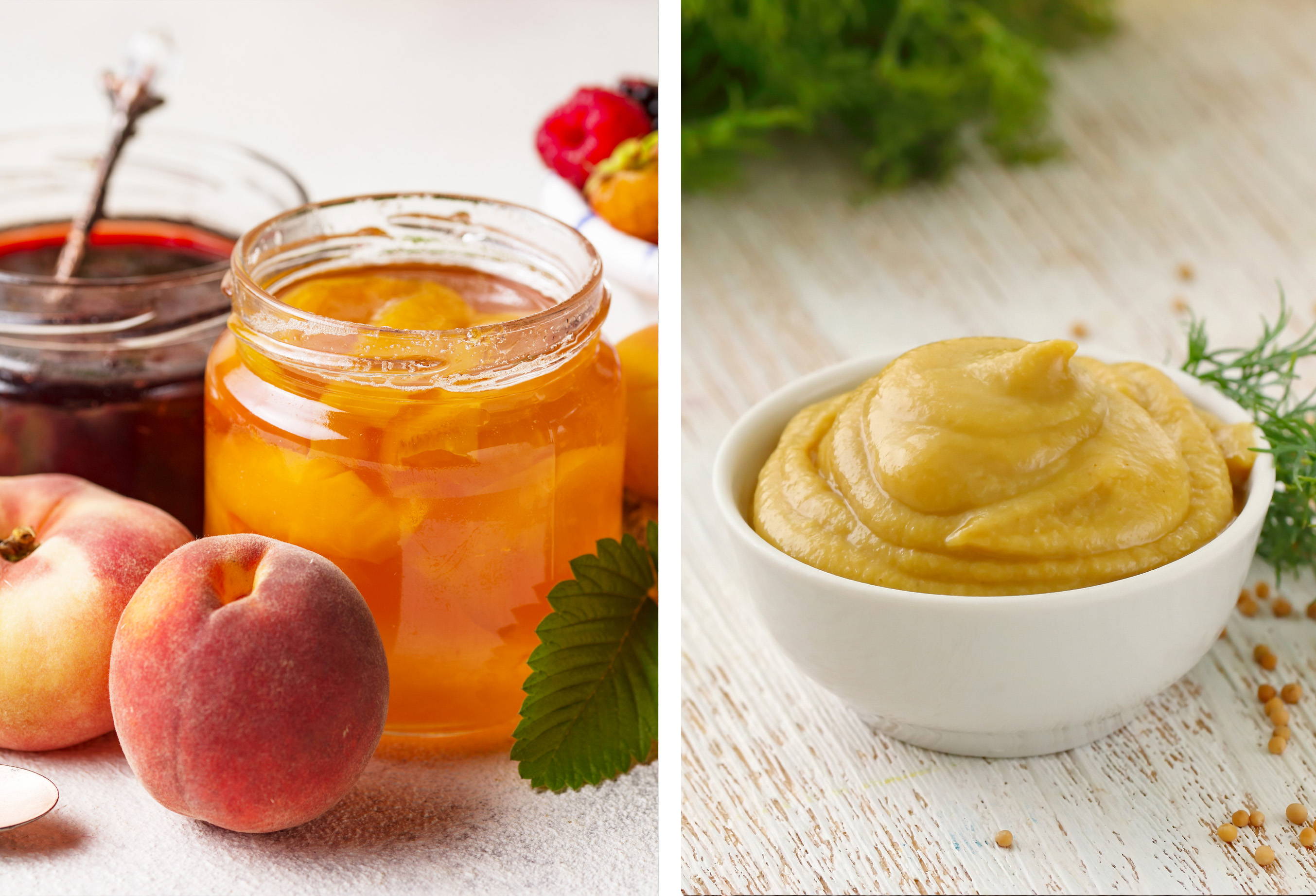 Step 5: Fruits & Nuts
Fruits and nuts are not just a placeholder on the board, they hold multiple purposes. They not only complement the meats and cheeses, but they also are a palate cleanser and taste great on their own! Fruits add beautiful pops of color and nuts are a texture play. Grapes and strawberries are easy and sweet delicacies, while popular nuts include cashews, peanuts, and almonds. Salted, unsalted, toasted and even rolled in sugar are great nut options.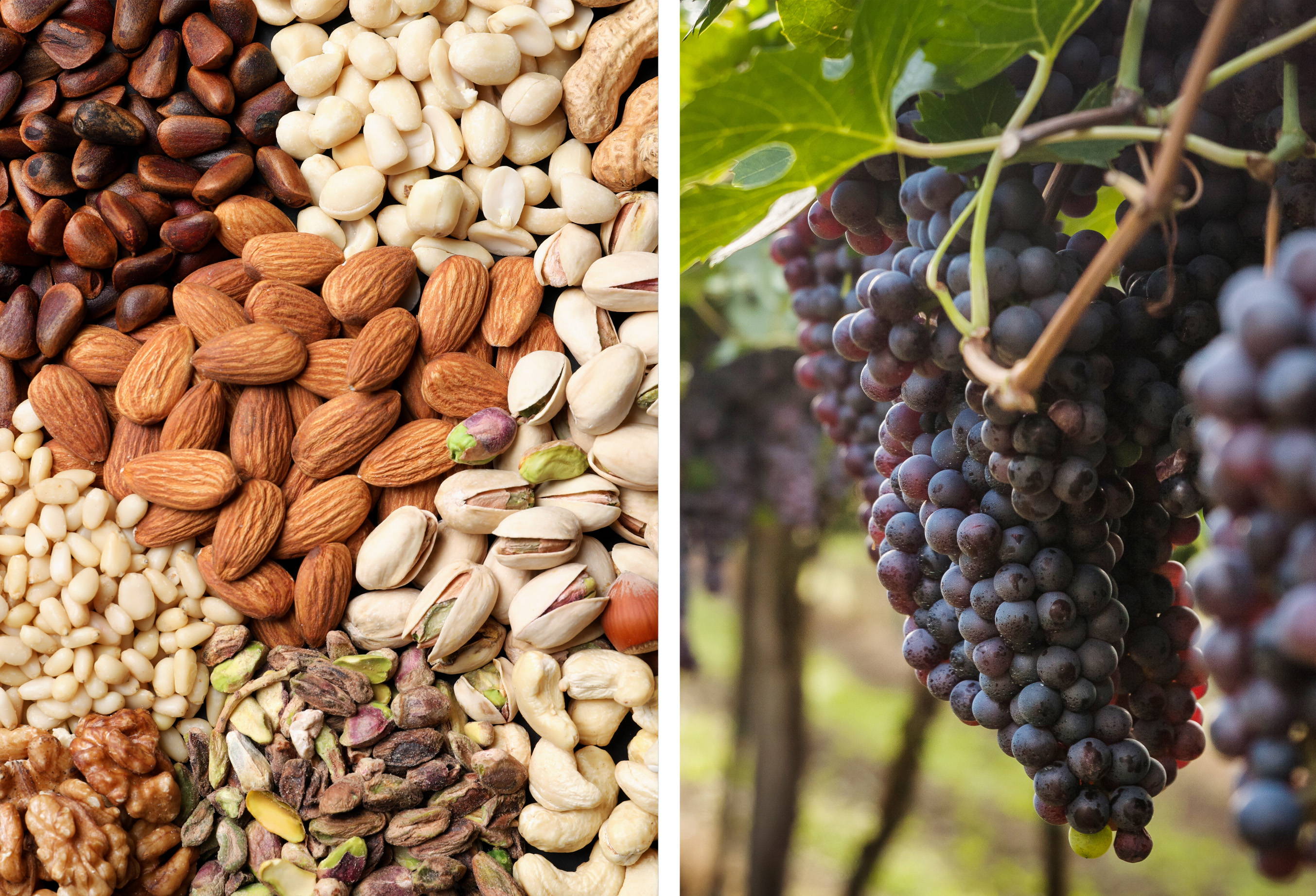 Step 6: The Bread & Crackers
The bread and crackers you offer are the vehicles for getting all the goodies in the mouths of your partygoers. A well-sliced baguette, artisan crackers, and crispy crostinis add so much to the mix. Along with the rest of your choices, the bread and crackers are vital in setting the tone of your board.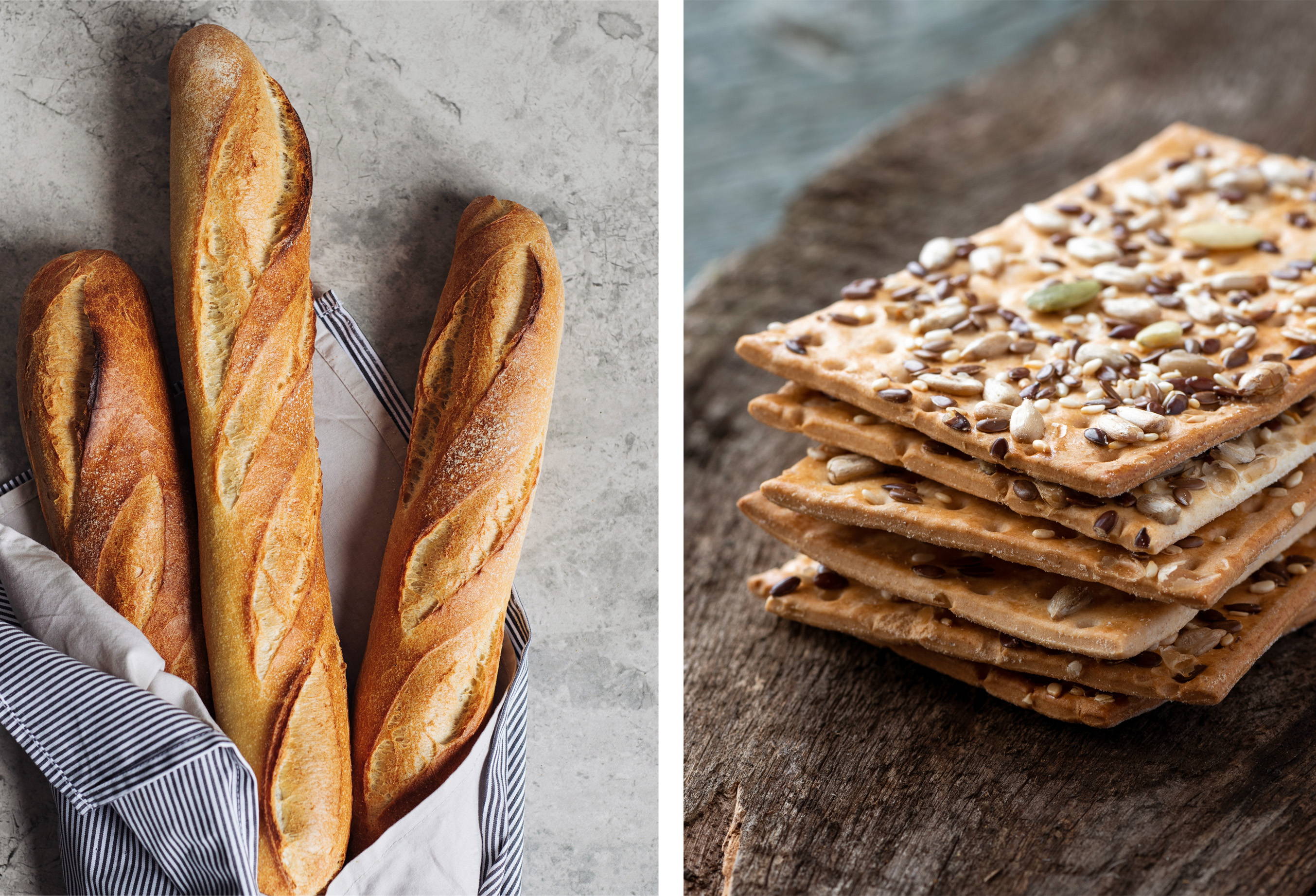 Step 7: The Finale
Now it's time to accessorize your gorgeous spread. Charcuterie boards are a combination of natural elements so to keep within the aesthetic, try adding fresh herbs such as lavender or rosemary. Small flowers can also elevate the feel of your board; extra points if they are edible!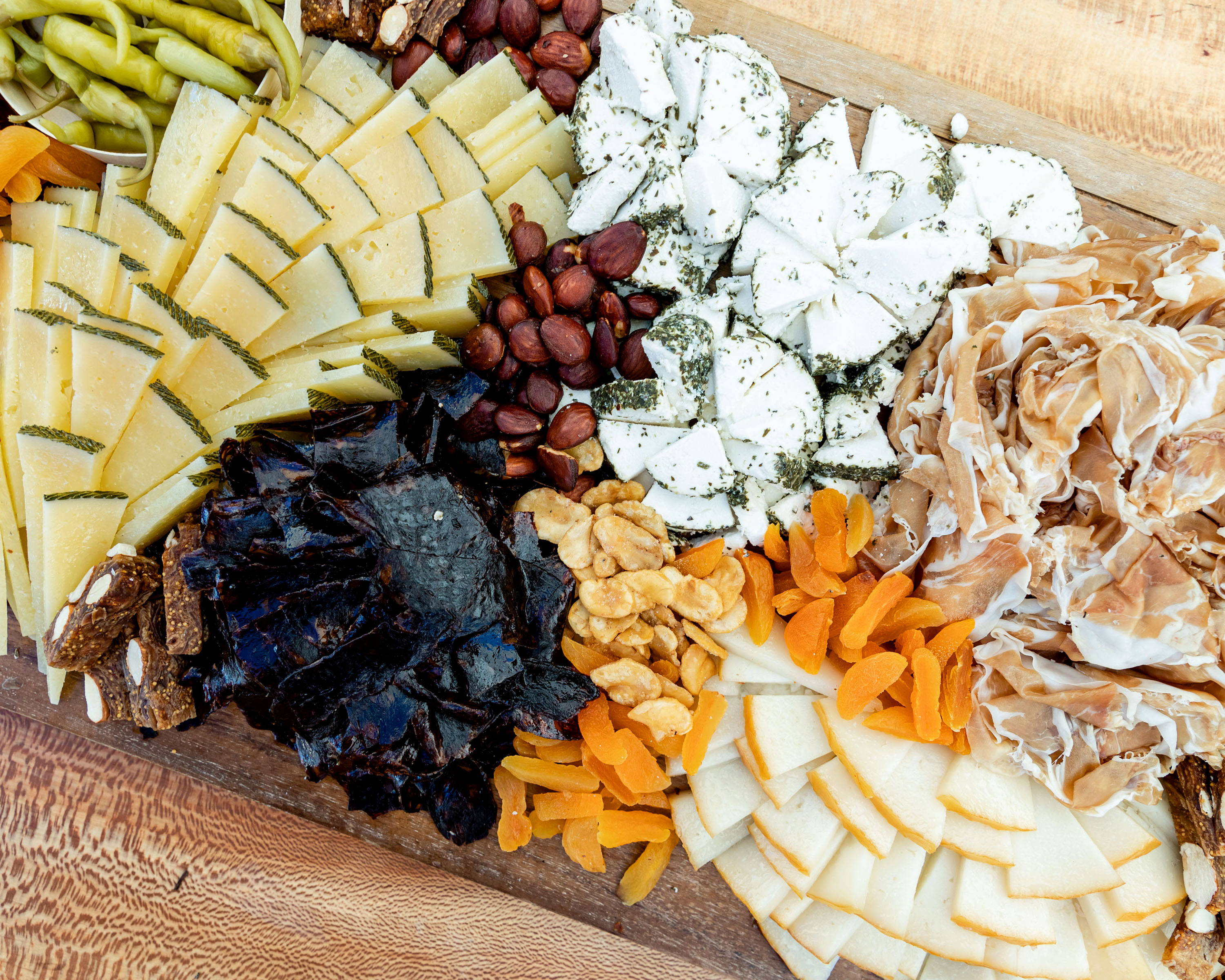 Now that you've learned how to create your perfect board, it's time to serve and enjoy with your loved ones. We love entertaining and cooking as much as fashion. Discover our picnic perfect entertaining accessories that work from the kitchen to the pool to your ultra-chic tailgate party.
Leave a comment