Ways to Wear White Post-Labor Day
Ways to Wear White Post-Labor Day
Despite post-Labor Day clichés, white is a staple color for your year-round wardrobe. White can be used to create entire chic and classic ensembles or paired sparingly as a fresh adornment. It's a timeless and versatile color that has something to offer for everyone. Learn how white can be worn as a statement and expertly mixed as a neutral.
Monochrome Magic
One way to wear this alluring hue is by going full monochrome. This can be as easy as pairing our Winter White Long Poncho or Fringed Ruana and your favorite pair of white denim. You can create more developed looks by layering and accessorizing shades of white. Consider contrasting the textures of your garments, any subtle detailing, and experimenting with silhouettes for dimension.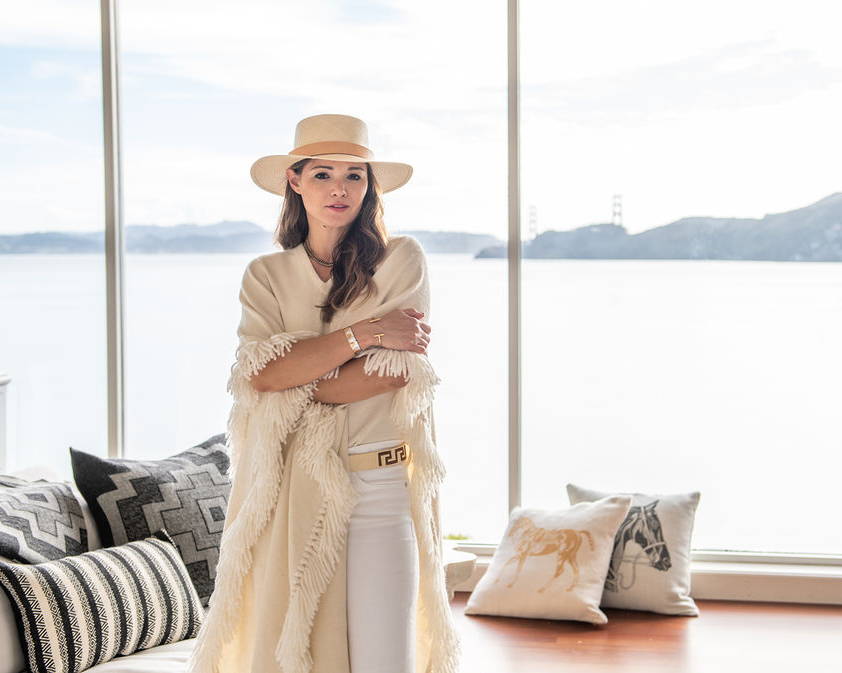 Layers

Wearing white as a layering color is both a great way to visually break up color and can give a refreshing, modern feel. For the upcoming season, pair a crisp button-down, such as our White Euroflax Linen Shirt, with a boldly patterned jacket or a brightly colored shoe. Adding white to your wardrobe will emphasize the beauty of your existing colors and be the key element to making future color stories work together.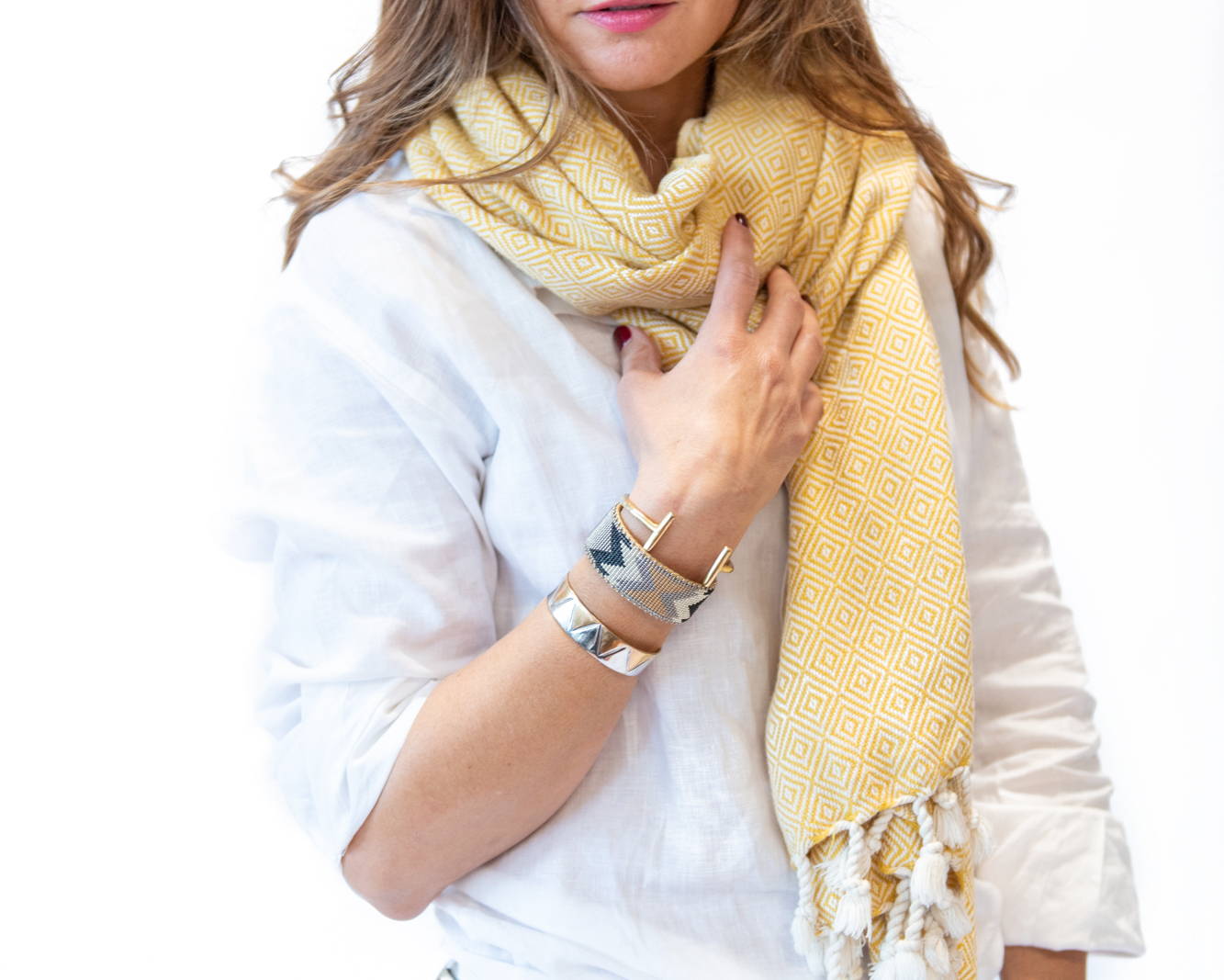 Accessories

Using white as an accessory is a subtle, yet effective method of introducing it to your personal style. There are endless accessories that come in all shades — from off-white to eggshell to cream. White leather accessories are the perfect accent to add elegance and sophistication to your overall look. You can opt for something simple and sleek, like our White Zip/Clutch Wallet — carried next to all white or rich colors, you have added an instant edge to your outfit. Or our Rawhide Pampa or Inca Belt with natural rich rawhide patinas and textural elements to finish your look. You can also accessorize with warmer cream-whites made in soft, organic materials, such as alpaca. Our White Alpaca Scarf is ideal for the upcoming cooler weather and pairs beautifully with other knits and wovens or use our Winter White Alpaca Throw as a scarf or shoulder wrap on chillier, fall evenings.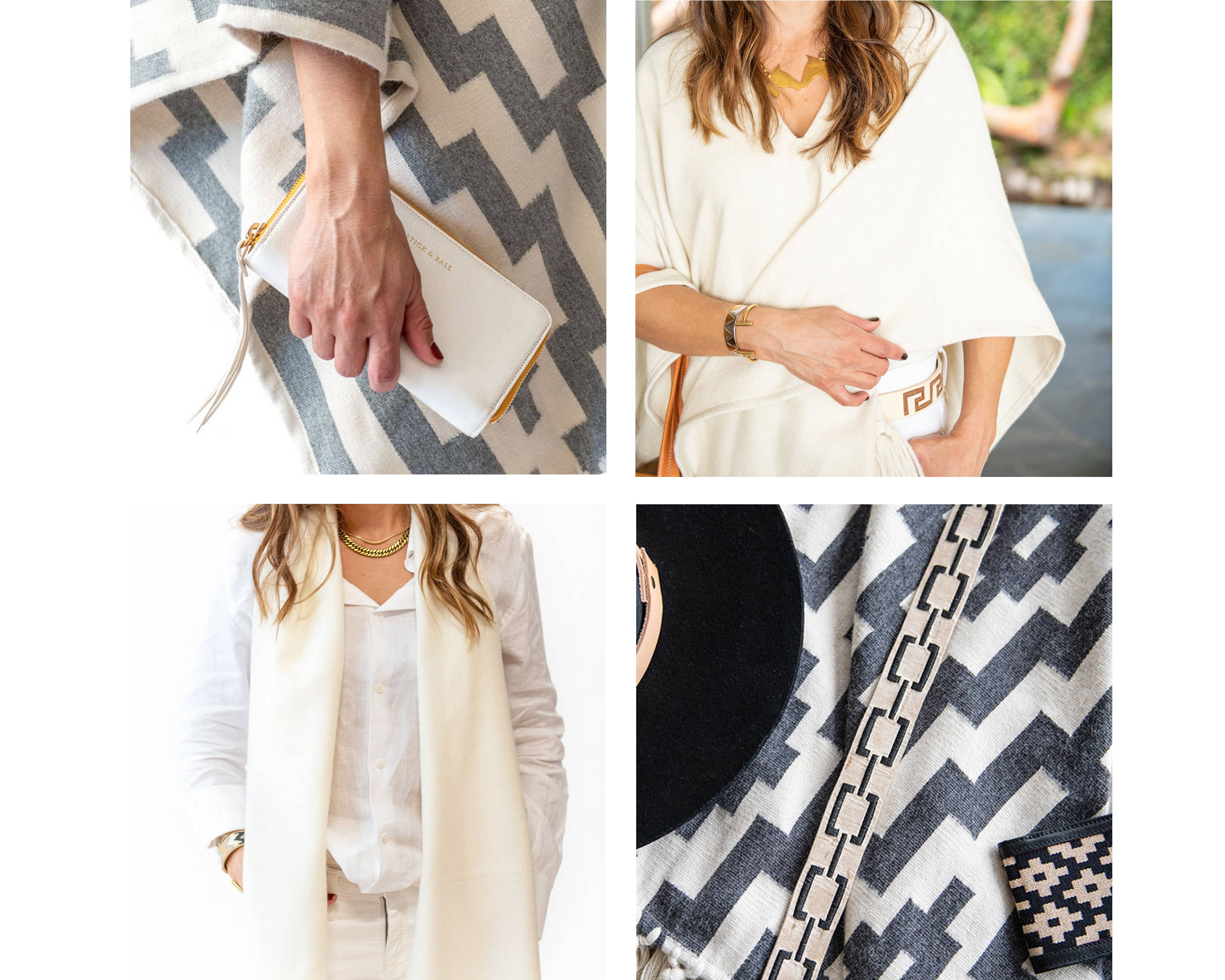 Regardless of how you may choose to wear it, white can easily be used in your style inspiration. From airy summer days to frosty winter nights, this versatile hue is an essential for your year-round closet.
Leave a comment