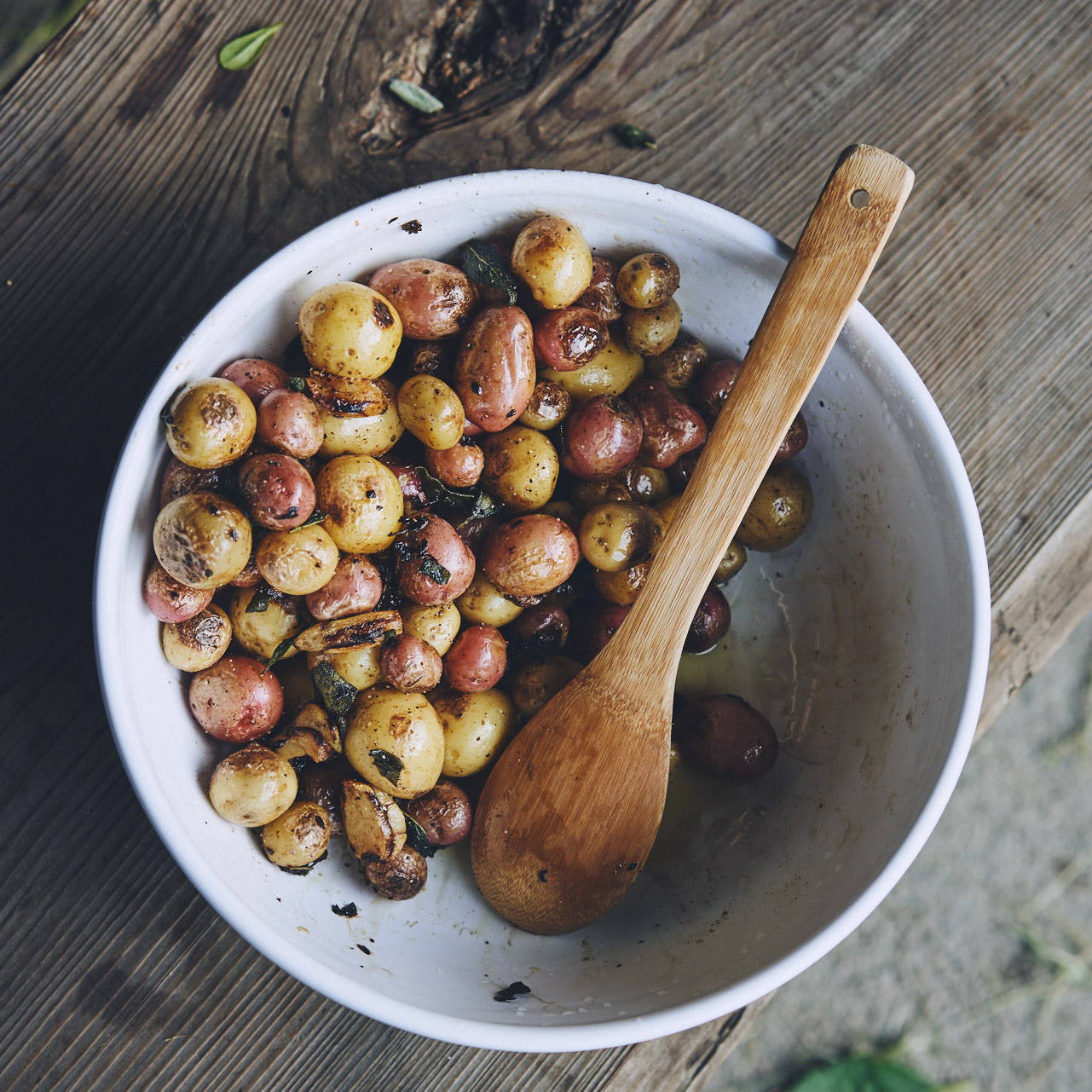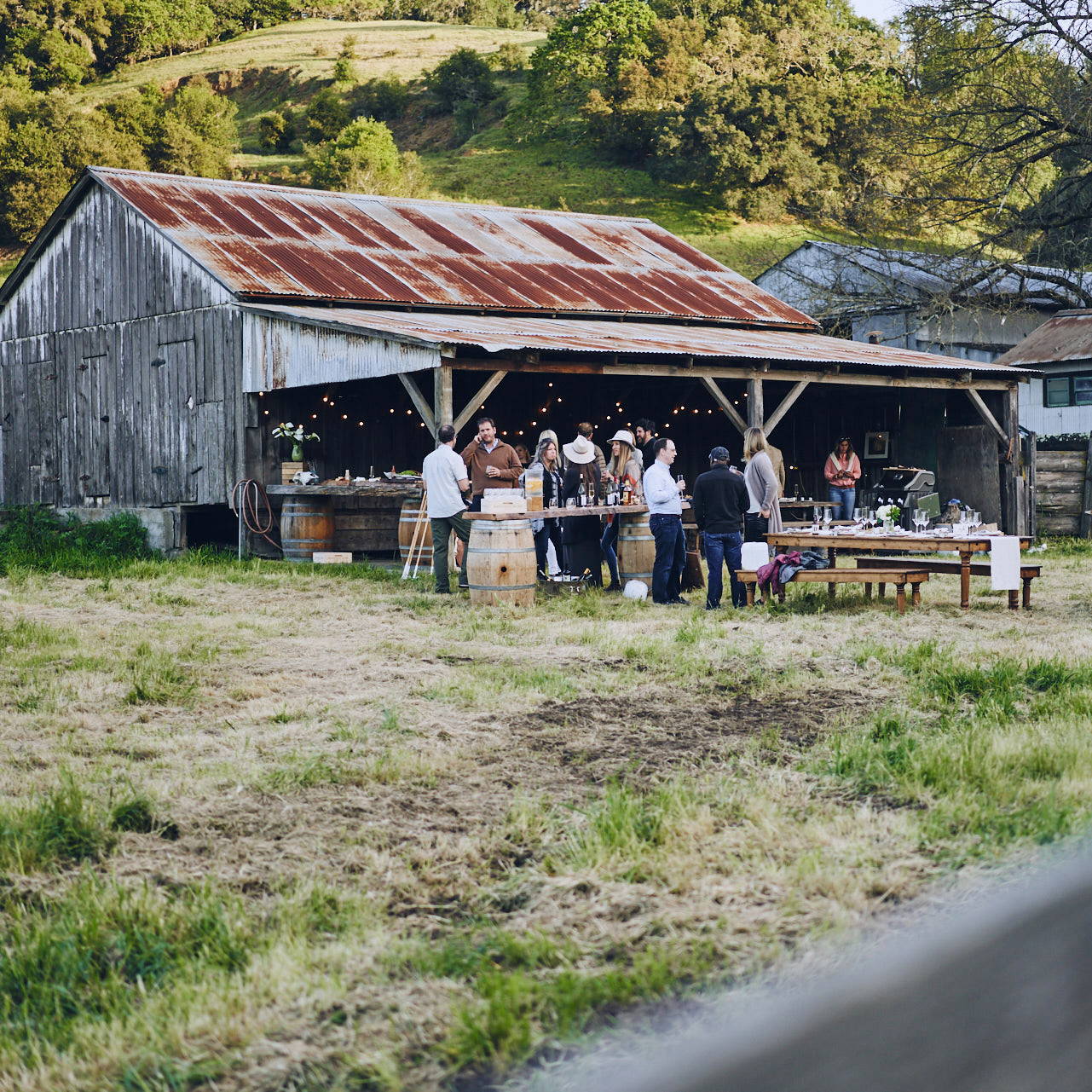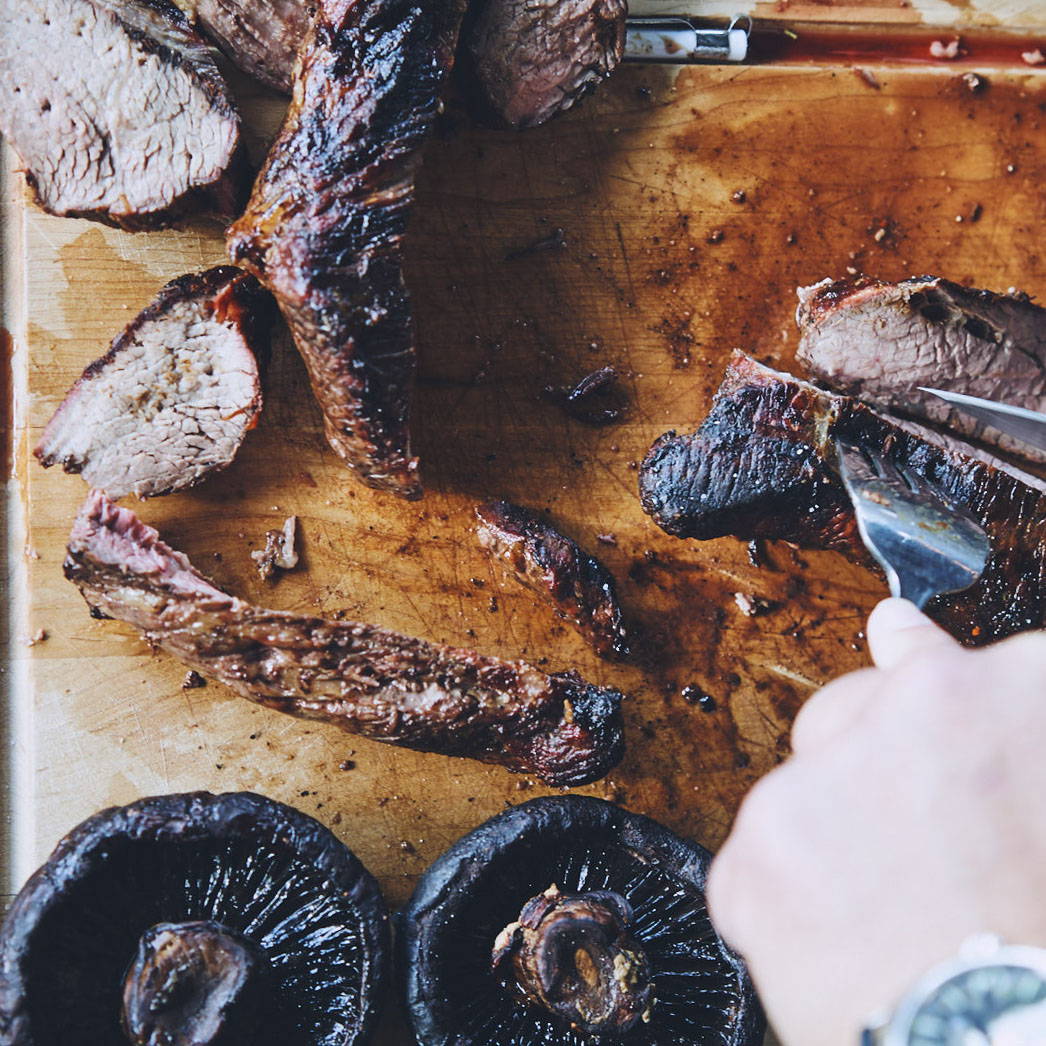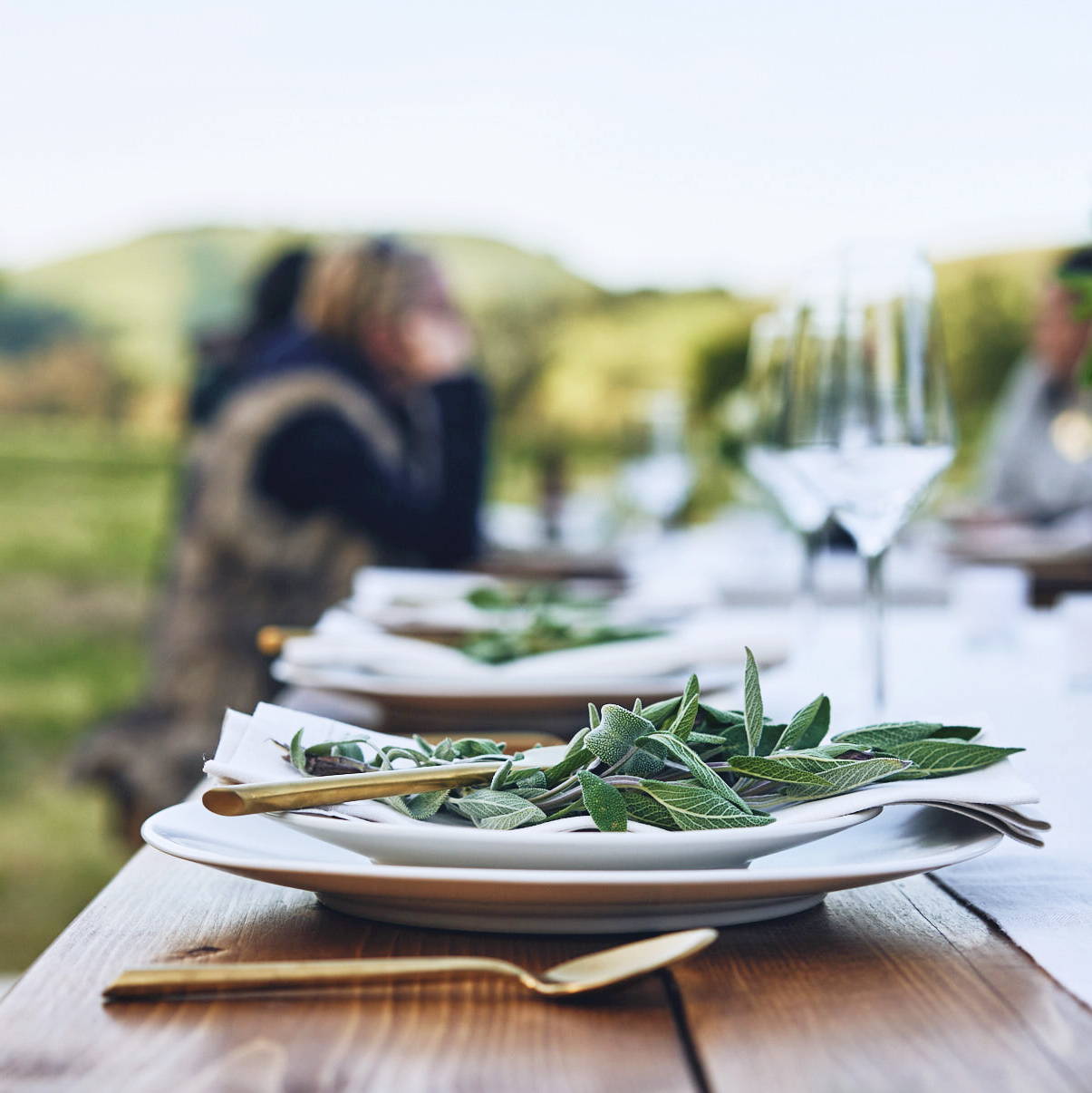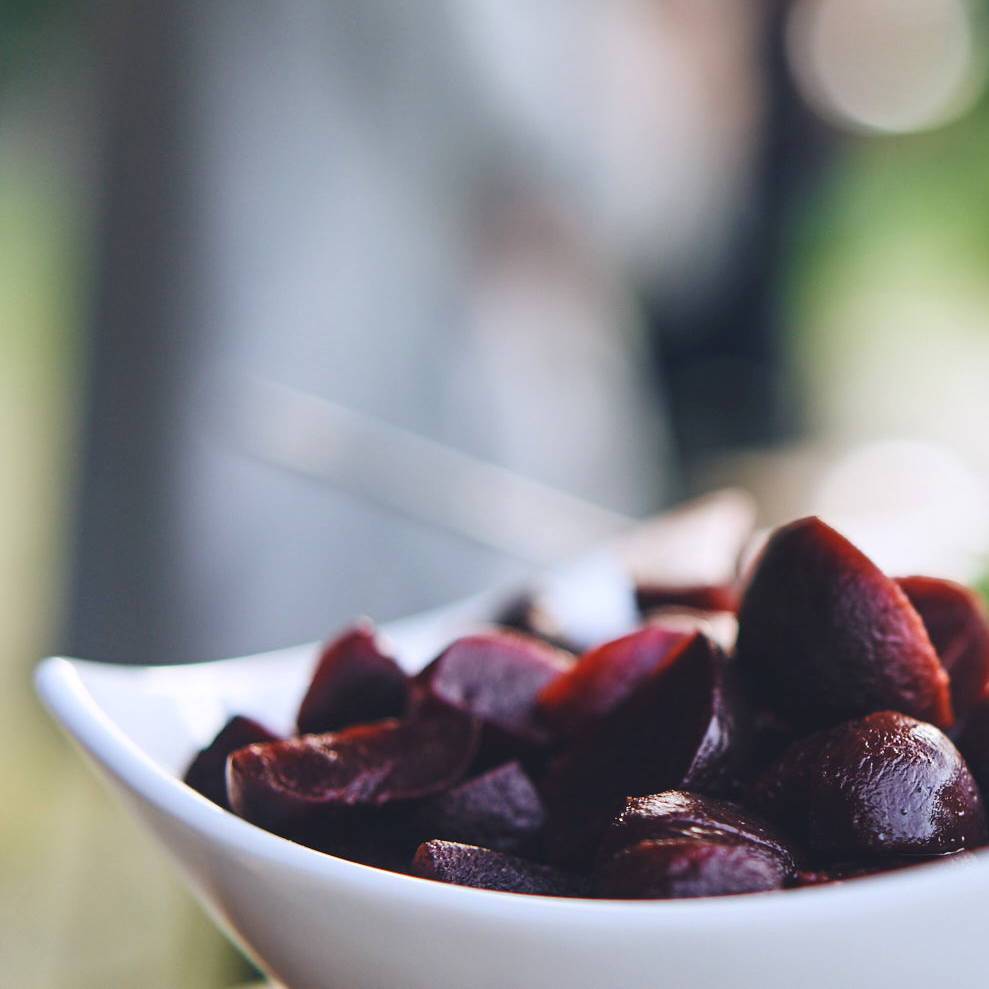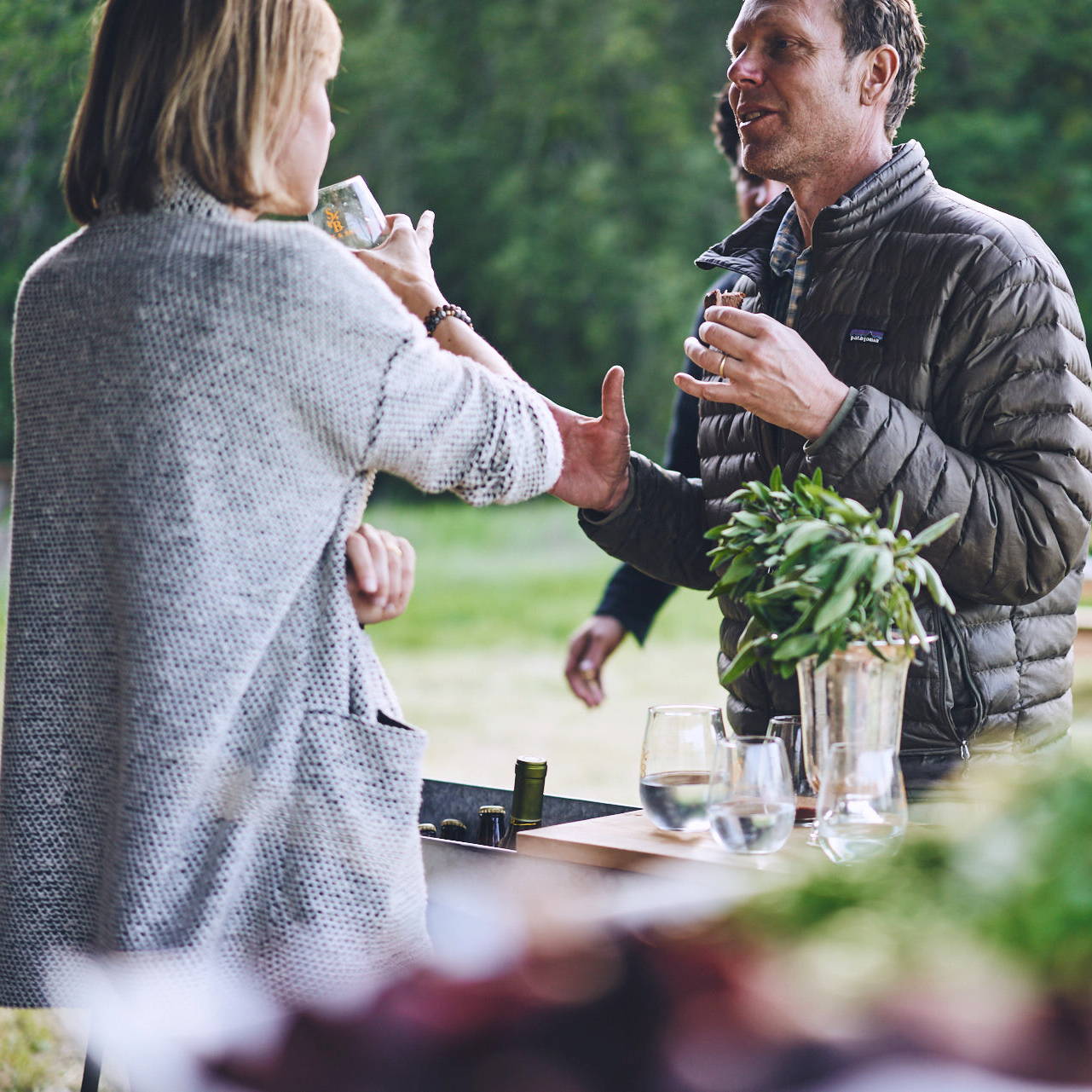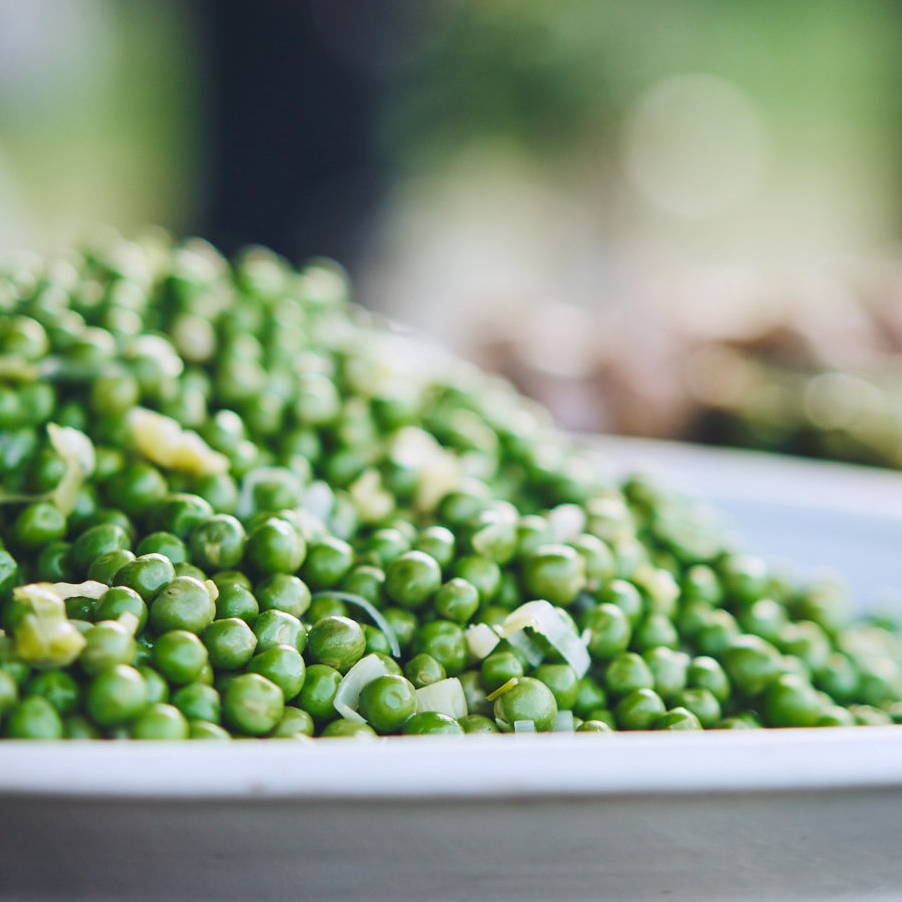 Our brand beginnings are tied to entertaining and sharing great food with friends. As we started our small brand on the side of the polo field, outdoor entertaining is where we shine. Enjoy exploring our team's favorite recipes and entertaining ideas from small family gatherings to elaborate tailgates and stupendous farm to tables.
Friday Fall Recipes:
Each Friday this fall, we will be introducing members from the Stick & Ball Team along with their favorite fall recipes. Get to know our small but mighty crew and let's start cooking!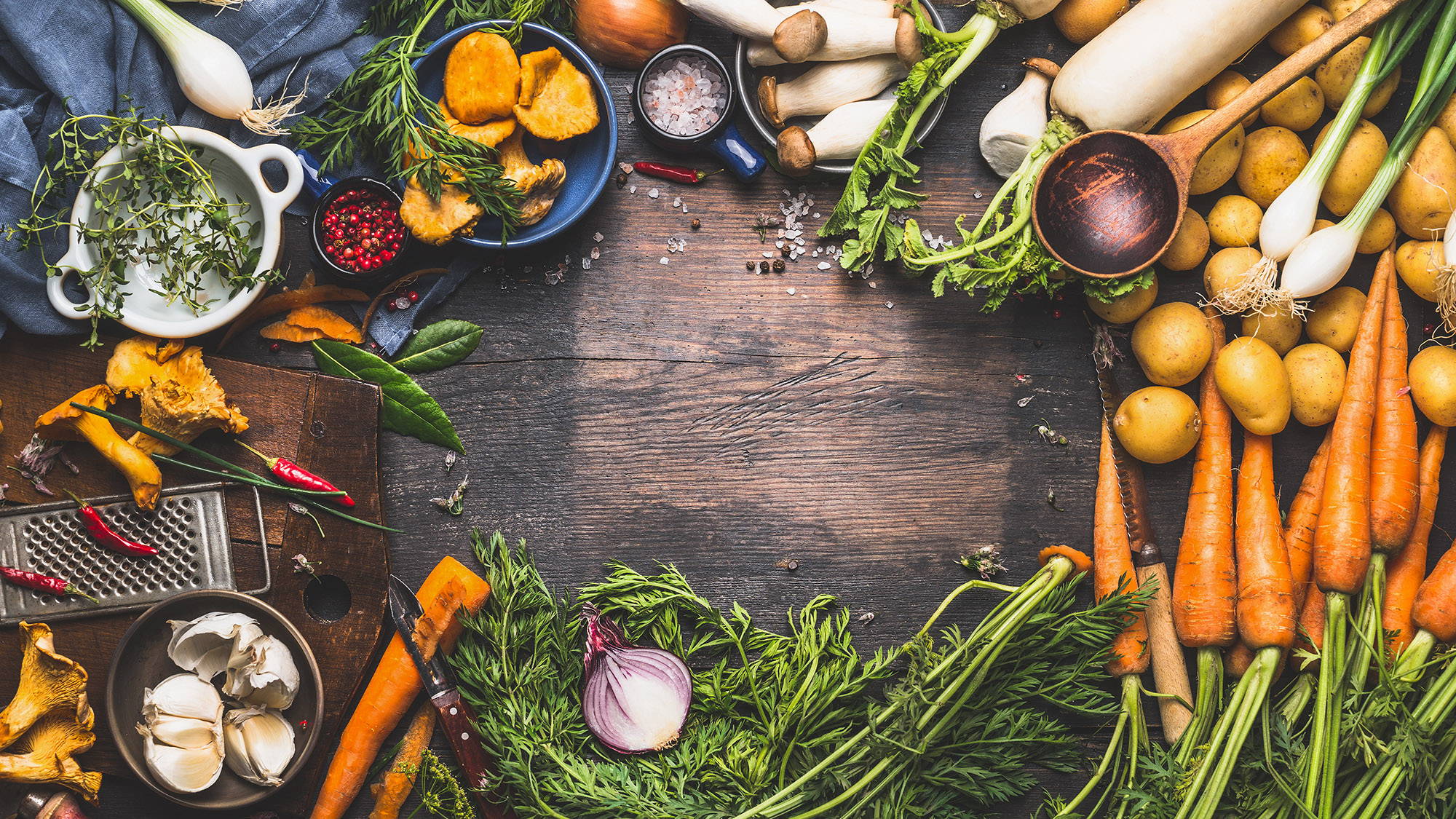 4. Elizabeth's Homemade Empanadas - 09/25/2020
Meet Elizabeth, our Founder and Creative Director, she is a mom to two beautiful kids, an avid cooker and a lover of travel. Her life experiences have lead her to build this company that is passionate about slow-food, slow fashion and sustainable living.
Elizabeth is a native of South Louisiana and long time San Francisco Bay Area resident. She is a designer, polo player, mom, entrepreneur and philanthropist. Elizabeth's brand, Stick & Ball, was founded in the fall of 2011 out of her passion for horses and fashion and an amalgam of her life experiences in the Deep South, the West Coast, Latin America, and her extensive travels throughout the world.

Growing up in Louisiana they didn't have empanadas but something similar a "Louisiana Meat Pie." Upon studying and working in Latin America, she fell in love with the empanada (among other things). Every time she makes them they are different –– it always depends on what she has as a fresh, and main ingredient. She has abridged the recipe slightly –– everyone's empanadas should be their own. Her version is not fried, but baked and the below is with beef.
She serves empanadas with a green salad made of whatever is in season –– leafy greens, fennel, radishes, pumpkin seeds, avocado –– who doesn't love a scrumptious salad as much as a savory empanada? Accompany with your favorite wine, she suggests a red like an Argentine Malbac or a Napa Merlot if you are having a beef filling and, a Marin County Pinot like Kendric and cheese with a French rosé or white like a fumé blanc from Robert Mondavi Winery, if you want a chicken filling. Bubbly is always appropriate with any and all. Cheers and feel free to reach out to Elizabeth (via Instagram) if you need some help with your recipe and be sure to tag us in any of your photos! Buenos suerte y bon appetit!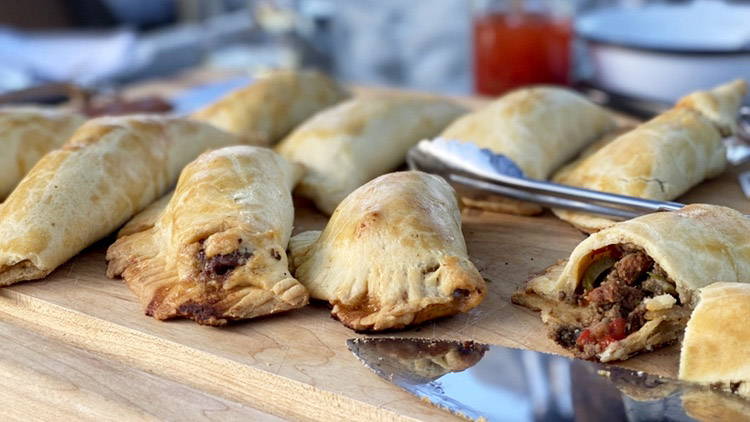 Homemade Beef & Chorizo Empanadas
Ingredients for filling:
- Green Castreveltrano olives (1 container of fresh if you can get it or a can of any kind)
- Onions (1 whole)
- Bell Pepper (1 red)
- Garlic (4 - 5 large cloves)
- Sprigs of fresh thyme, oregano
- Pinch of freshly ground nutmeg
- Chorizo (2 links)
- Grass Fed Beef (2 lbs)
- Salt and Pepper to your taste
Filling prep: Chop all vegetables for filling and chorizo in advance. Sautée churizo in pan until cooked, about 8-10 minutes on medium, then set aside cooked chorizo in mixing bowl; sautée ground beef in the same pan (without cleaning), and cook until finished, about 15 minutes; set aside cooked ground beef in bowl with chorizo. In same pan (without cleaning) sautée onions, garlic, bell pepper, garlic and herbs and lightly salt; cook until translucent. Mix in beef and chorizo into cooked vegetables and add chopped olives. Taste and add more spice if you want more heat. Salt to taste.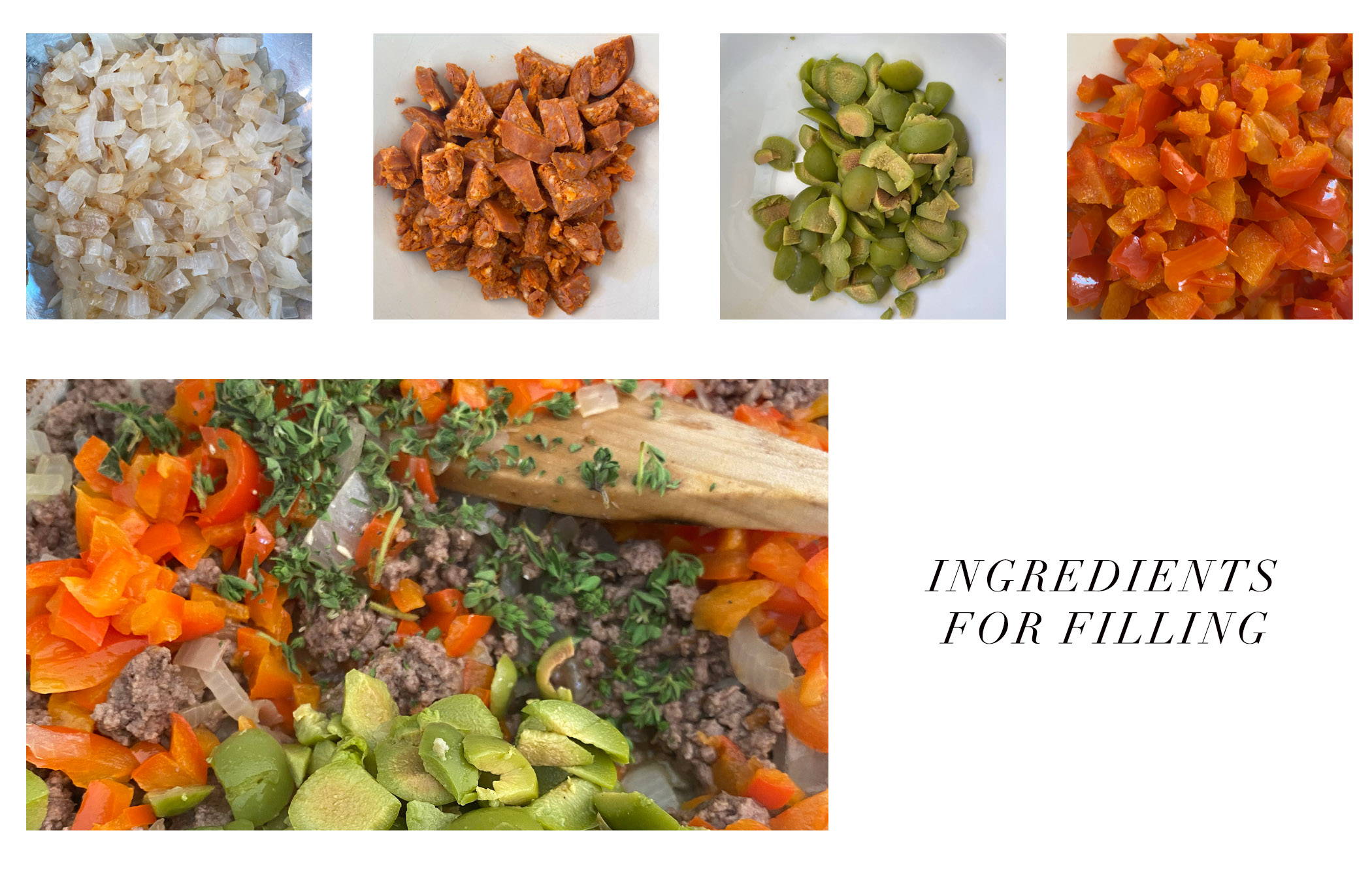 Ingredients for crust:
3 cups flour
dash of salt (1/2 tspn)
1 stick cold butter (6 oz)
1/2 cup water or milk (use as needed for dough)
Crust prep: I use my trusty 20 year old Cuisinart from Williams-Sonoma for all crusts; my empanada crust recipe is from Laylita's Recipes by Layla Pujol. Combine flower, salt and butter - make sure butter is cold; pulse until you start to see some beads of butter mixed with dough, then combine egg and the water or milk to obtain a clumpy look. Split the dough into 2 or 3 parts and roll out on your silpat. Take a small bread or dessert plate and cut out small circles for your crusts. I generally double or triple the recipe, flour them in between and stack them, freezing the crusts in batches wrapped in saran wrap to be ready at the drop of a pin with my hungry teenagers.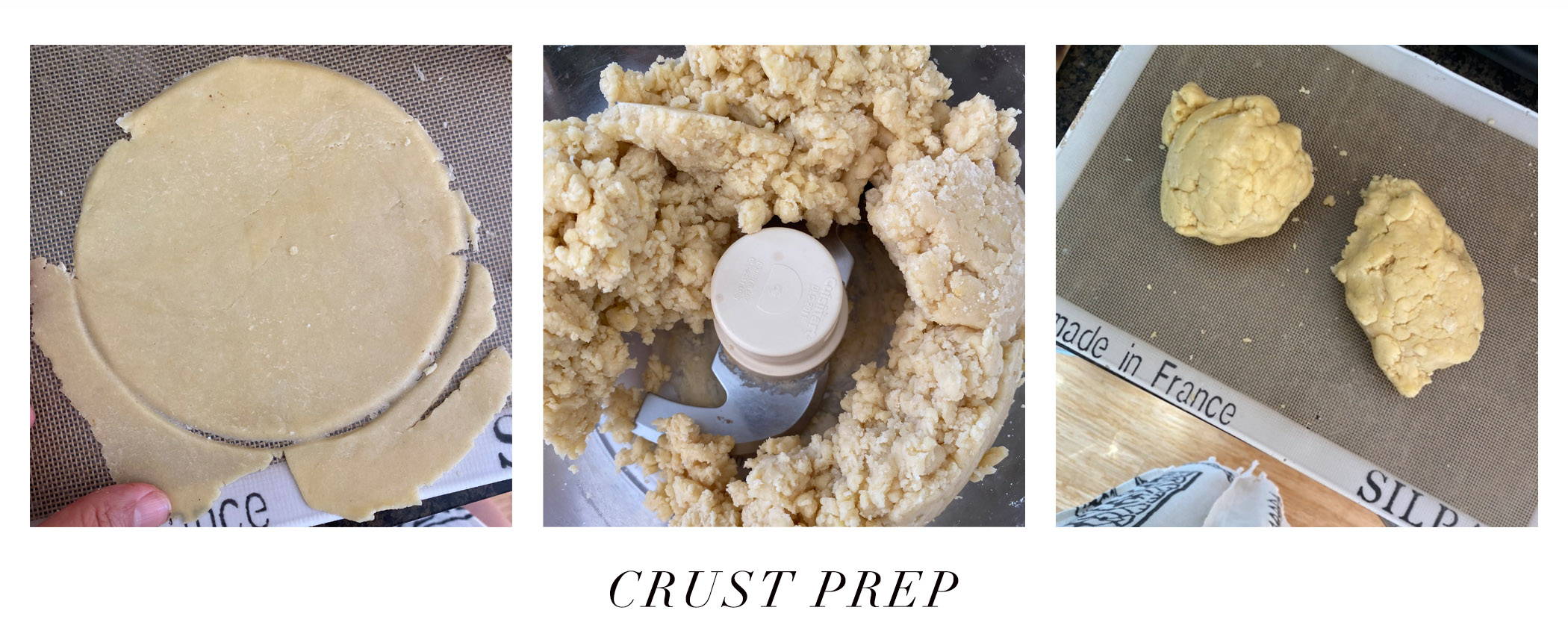 Heat oven to 375 to 400°
When making the empanada, make sure to keep the crust cold (I sometimes put it back in the freezer to get them cold again before baking) as this prevents too much juice from running out. Spoon filling (beef, chicken, cheese or beans) into the middle of the dough circle and fold over. Seal the edges by pressing with your fingers. I use a fork to help seal and to give a decorative look and sometimes get fancier by twisting the edges with my fingers; use a little egg if it is not sticking. I refrigerate again for at least 30 minutes so that the inside juices aren't too runny when baking. Bake 18-25 minutes depending on size of your empanada.
3. Wendy's Deconstructed Salmon BLT Salad - 09/18/2020
Meet Wendy, our Chief Operating Officer, she is a mom of three, a passionate cooker and a huge force on the Stick & Ball team.
Wendy grew up in Alabama with deep Lebanese roots. Her grandfather owned Joe's Ranch House - one of the most well known steak houses in Birmingham. Cooking and love for food runs in her blood.
She received her business degree at Spring Hill College where she met Elizabeth Welborn, our founder and CEO of Stick & Ball, and instantly became best friends. After college, Wendy received her law degree and practiced law for 14 years before moving to Houston, TX with her husband and three daughters Sophie, Maddy Rose and Annie Kate. She took a few years off to raise her daughters and when she re-entered the work force, she decided not to pursue the practice of law and instead came on board at Stick & Ball.
When she isn't working or taking care of her daughters, Wendy loves to cook. She is not afraid to try anything in the kitchen (even trying to age her own meat like her grandfather did at his restaurant.)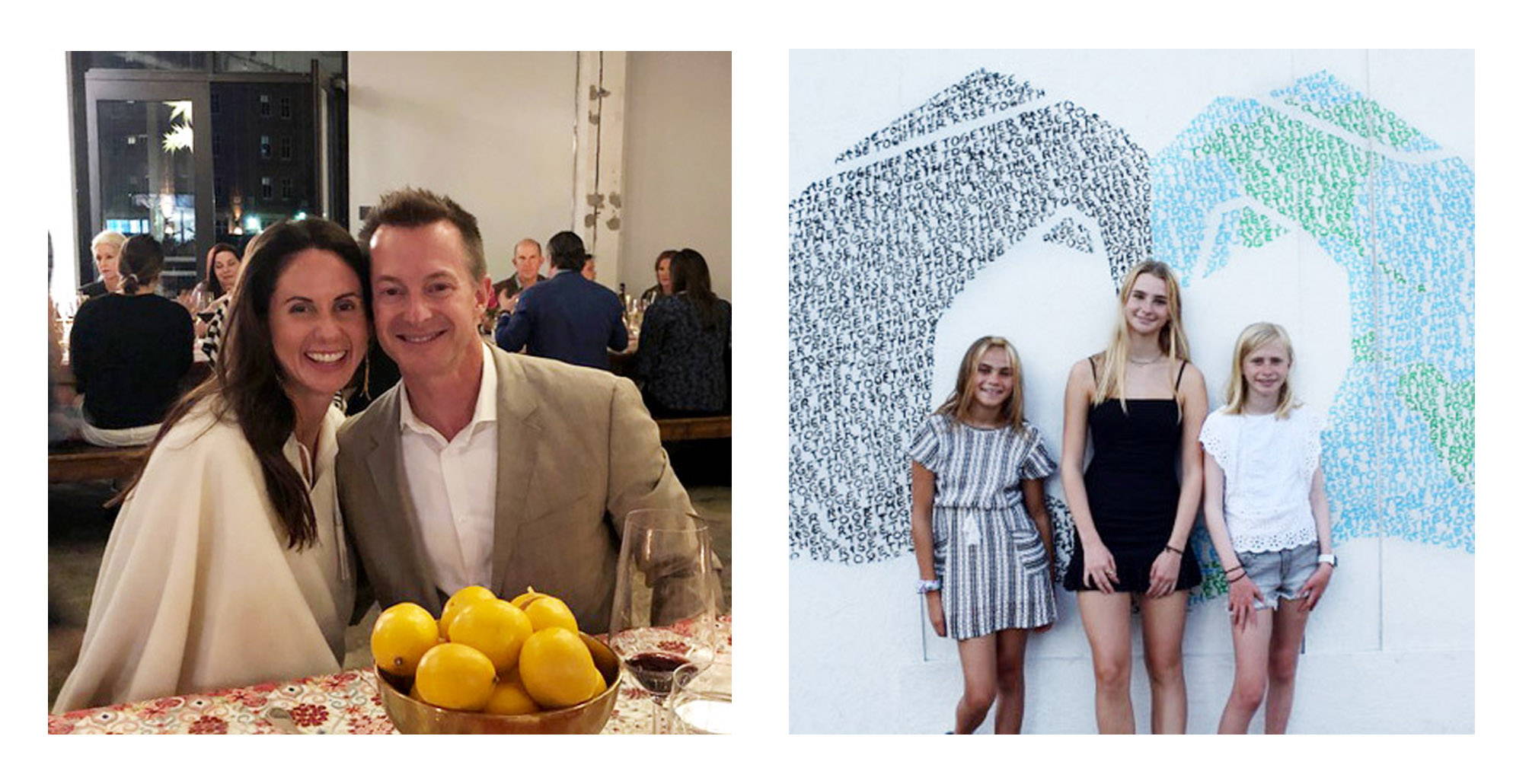 For Wendy's Fall Recipes, she chose a deconstructed Salmon BLT Salad recipe. As a working mom she appreciated a recipe that is fast, easy, healthy and something her kids will love.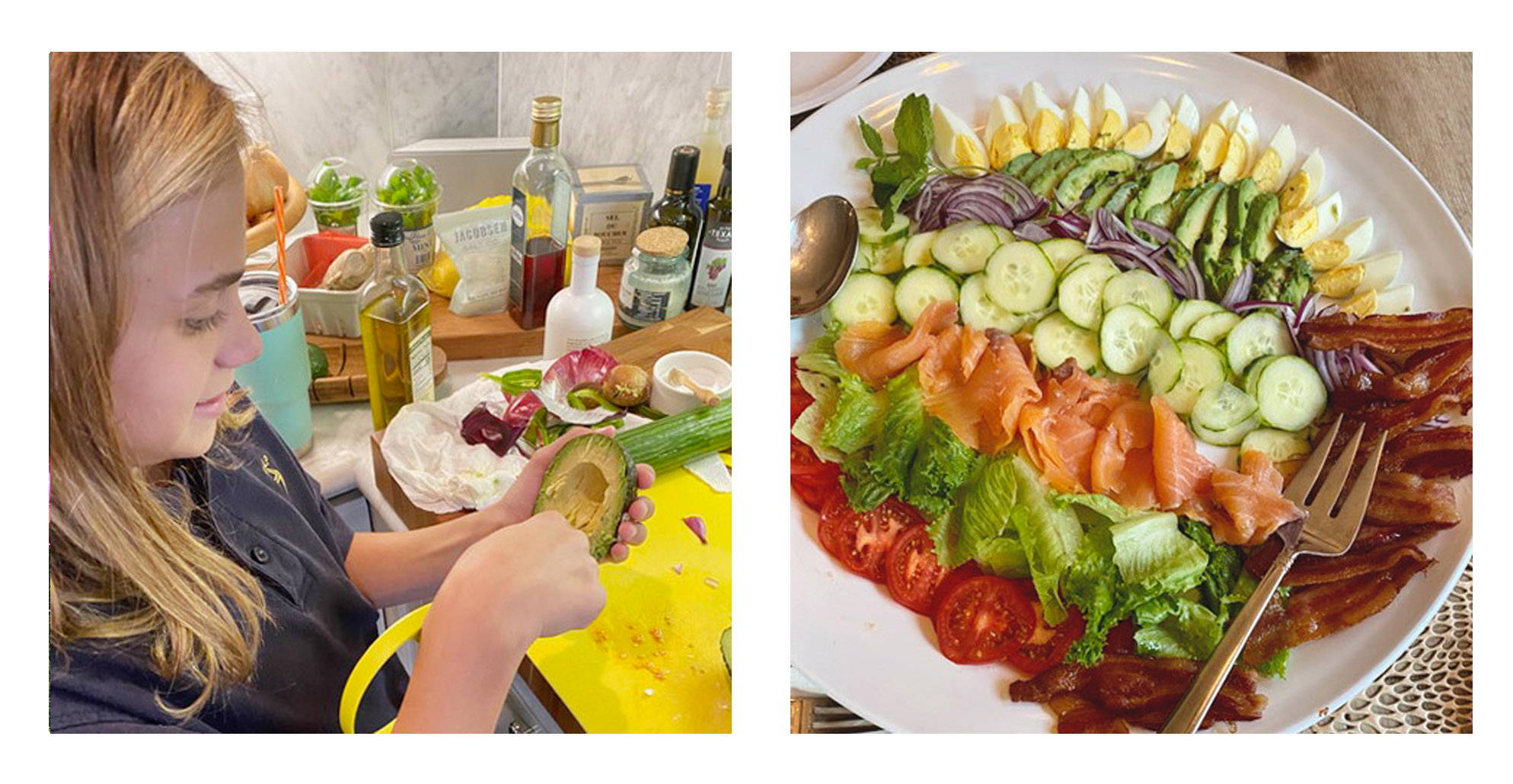 Deconstructed Salmon BLT Salad
Ingredients:
1-2 english cucumbers - thinly sliced
2 -3 ripe tomatoes - sliced
1/2 red onion - thinly sliced
6 quartered hard boiled eggs
1 head of your favorite lettuce torn into small pieces *Wendy uses Romaine
1-2 ripe avocados - sliced
1 package of thinly sliced smoked salmon
1 package of cooked bacon
Fresh lemon juice - as desired
A drizzle of Olive Oil
Salt & pepper to taste.

*Wendy's suggestions:
Jacobson Salt Co. Pure Flake Sea Salt
Brightland Alive 100% Extra Virgin Olive Oil
O California Champagne Vinegar - if you are not using lemon juice
Pederson's Farm Uncured Hickory Smoked Bacon
Spence & Co., LTD Classic Smoked Salmon

How to make:
Fill a large bowl with ice water and set it to the side. Bring a small pot of water to a boil over high heat. Using a slotted spoon, lower the eggs into the water. Let them cook for 10 minutes and then using a slotted spoon, place them in the ice bath for at least 5 minutes.
Once the eggs have cooled peel them and slice them in quarters.
Place your bacon on a pan and bake in the oven at 300 degrees until it is crisp.
Arrange all of your ingredients on a large plate for serving.
Sprinkle everything with salt and pepper to taste.
Drizzle with your favorite olive oil and lemon juice.

2. Alexus's Robust Turkey Chili - 09/12/2020
Meet Alexus, our Marketing, PR, & Communications Assistant. She is a multimedia creative who is always listening, learning, and exploring. Growing up in a small, rural community, she found joy in the close bonds formed with her family and peers, though she was always in search of something bigger than what she knew. That personal search led her to Atlanta, GA to pursue her dream of working in the fashion business by studying at the Savannah College of Art and Design. While fashion had been her greatest interest from a very early age, she began to absorb all of the creative mediums that she was surrounded by on a daily basis. Her academic palette expanded to several subjects including history, interior design, photography, painting, graphic design, and so many other forms of art. Her vision of what art is and what it means has and continues to evolve as she goes through life. Her vision is no longer focused on a singular path or medium, rather how these different artistic forms influence and interact with each other.
Post graduation, Alexus continues to be inspired by countless sources. Her love for conveying powerful stories involves citing a plethora of references in her work, creating deeper dialogue between design mediums. Her aim is to continuously be a student of her craft(s) and create things that are fulfilling both artistically and personally.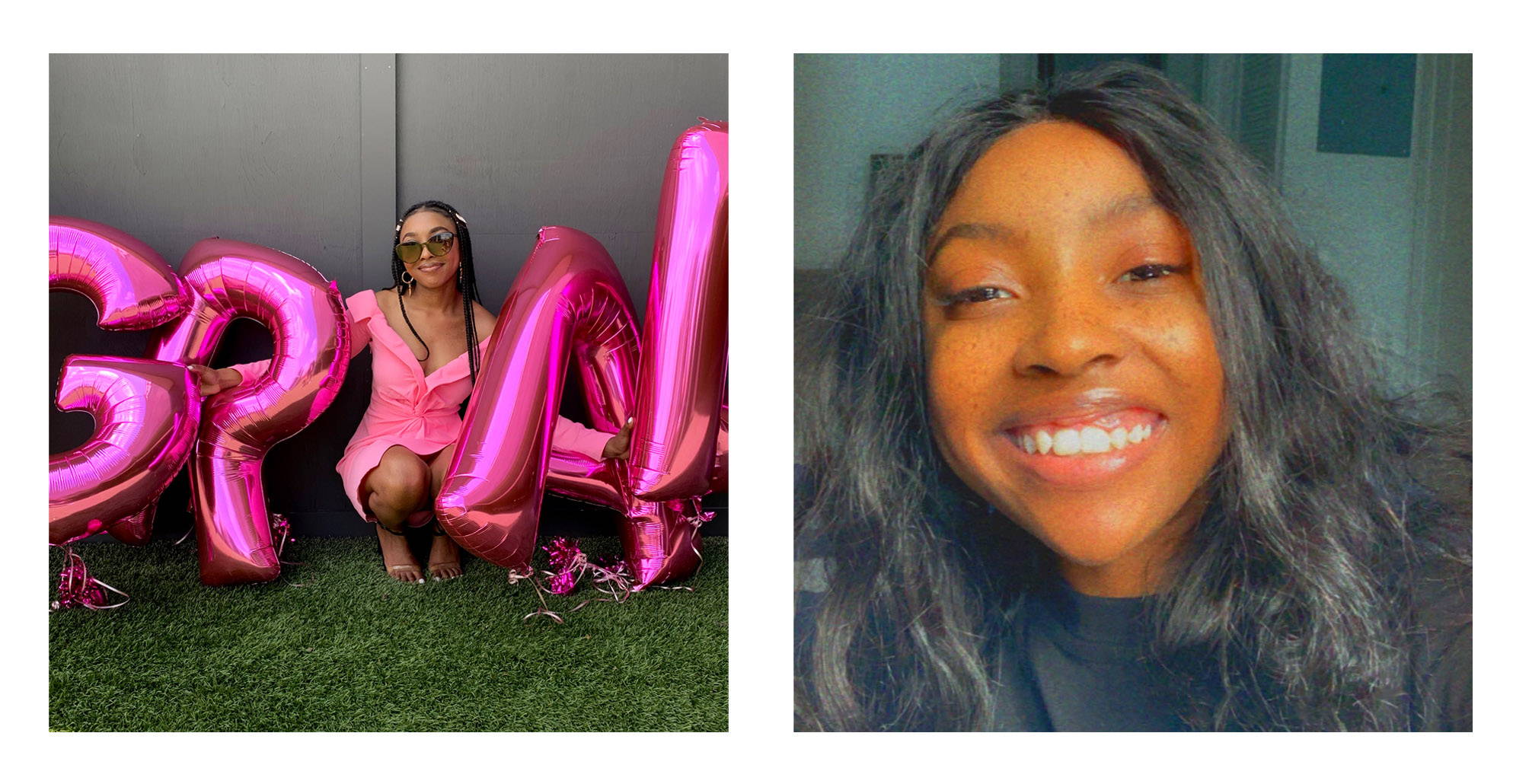 For her favorite fall recipe, Alexus chose to share her secret Robust Turkey Chili Recipe. A warm and savory meal of ground turkey, onions, bell peppers and a variety of spices mixed together to give you the perfect recipe to make this fall.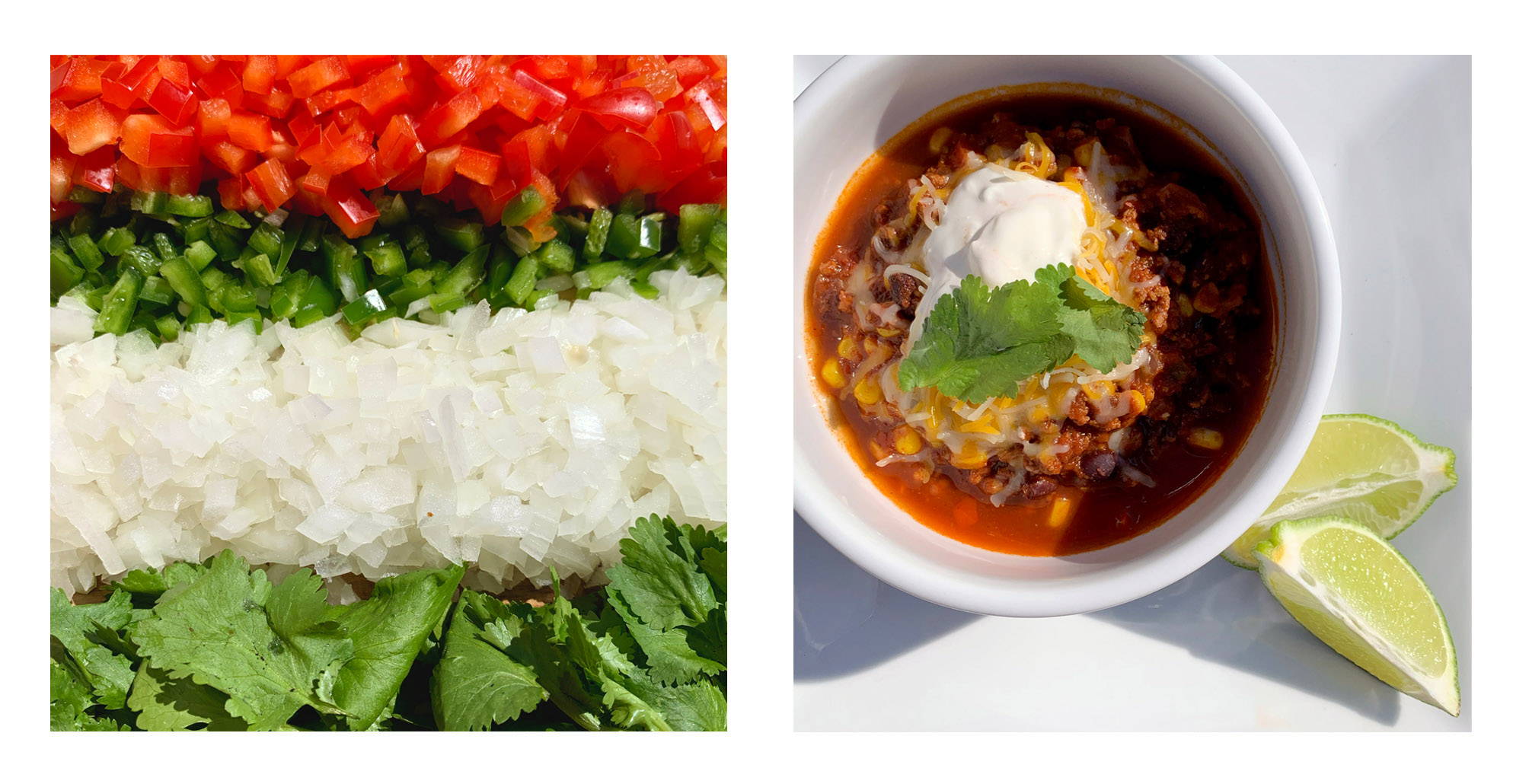 Robust Turkey Chili
Ingredients:
• 2 tablespoons olive oil
• 1 lb ground turkey
• 1/4 - 1/2 cup of diced sweet onion
• 1 large bell pepper, seeds removed, chopped
• 1 jalapeno, seeds removed, chopped
• 2 cloves garlic, minced
• 6 tablespoons chili powder
• 4 tablespoons cumin
• 3 tablespoons paprika
• 3 teaspoons oregano
• 1 tablespoon cayenne
• Salt and pepper to taste
• 1-15 ounce can black beans, drained and rinsed
• 1-28 ounce can crushed tomatoes
• 1-15 ounce can of corn
• 1 tablespoon of tomato paste
• 1 cup chicken broth
How to make:
1. Set a pressure cooker or Instant Pot to the normal sauté setting. Let it heat before addingthe olive oil. Once heated add 2 Tablespoons olive oil and let the oil heat for about 20seconds making sure the oil is covering the whole bottom of the Instant Pot.
2. Add the ground turkey to the Instant Pot along with some salt and pepper and cook forabout 2 minutes not stirring it (you want to create a layer of browning on the meat). Usea large wooden spoon to break apart the turkey and continue to sauté until the turkey isbrowned, about 4-5 minutes.
3. Drain the fat from the ground turkey and set aside in a bowl. Add a touch more olive oilto the Insta Pot still be on the sauté mode.
4. Add the garlic and onion and cook for 1-2 minutes. Add the bell pepper, jalapeño, chilipowder, cumin, paprika, oregano, cayenne pepper and continue to sauté until the bellpepper is tender. The spices will begin to release their fragrances; here is where you canget a feel for where your dish is headed and make adjustments. Season as you go!
5. Add ½ cup of the chicken broth to help deglaze your pot and allow all the food to releasefrom the bottom of the pot. Use your spoon to deglaze the pan by scraping away all ofthe browned bits of food.
6. Add the ground turkey and give a slight mix to incorporate with the aromatic veggies. Letsit for 1 minute. Then add the beans, remaining ½ cup of the chicken broth, crushedtomatoes, tablespoon of tomato paste and corn. Give a light mix. Cancel the sautéfunction.
7. Close lid and pressure cook on Manual at High Pressure for 20 minutes, followed by quickrelease when time is up. Turn off your Instant Pot and carefully open your lid.8. Taste and make final flavor adjustments.9. Top with your favorite garnishes like cheese, sour cream, cilantro and of course, lime.10. For ultimate enjoyment, serve with cornbread or your favorite crackers. Enjoy!
1. Maddie's Favorite Homemade Molasses Granola - 09/04/2020
Meet Maddie, our Digital Photography & Social Media Manager, she is a passionate runner and fine art photographer. Running from an early age, she was given the opportunity to run cross country and track at Academy of Art University (the only art school in the NCAA). While attending, she fell in love with her chosen medium of photography and decided to pursue it head on. Finishing school with a degree in fine art photography, she aspires to create work that connects with people. Shooting mostly in black and white 35 and 120mm film, she enjoys photographing the human form along with nature.
During her time on the cross country/track team she enjoyed finding hidden gems within the city through running and spending her days with a close-knit community of runners and artists. Now back in her hometown of Santa Clarita, Maddie is still an active runner and is planning to run a marathon when everything is back to normal. Her running lead her to discover a cookbook by Elyse Kopecky and 4-time Olympian Shalane Flanagan called Run Fast. Eat Slow. A cookbook that proves foods can be indulgent and nourishing at the same time!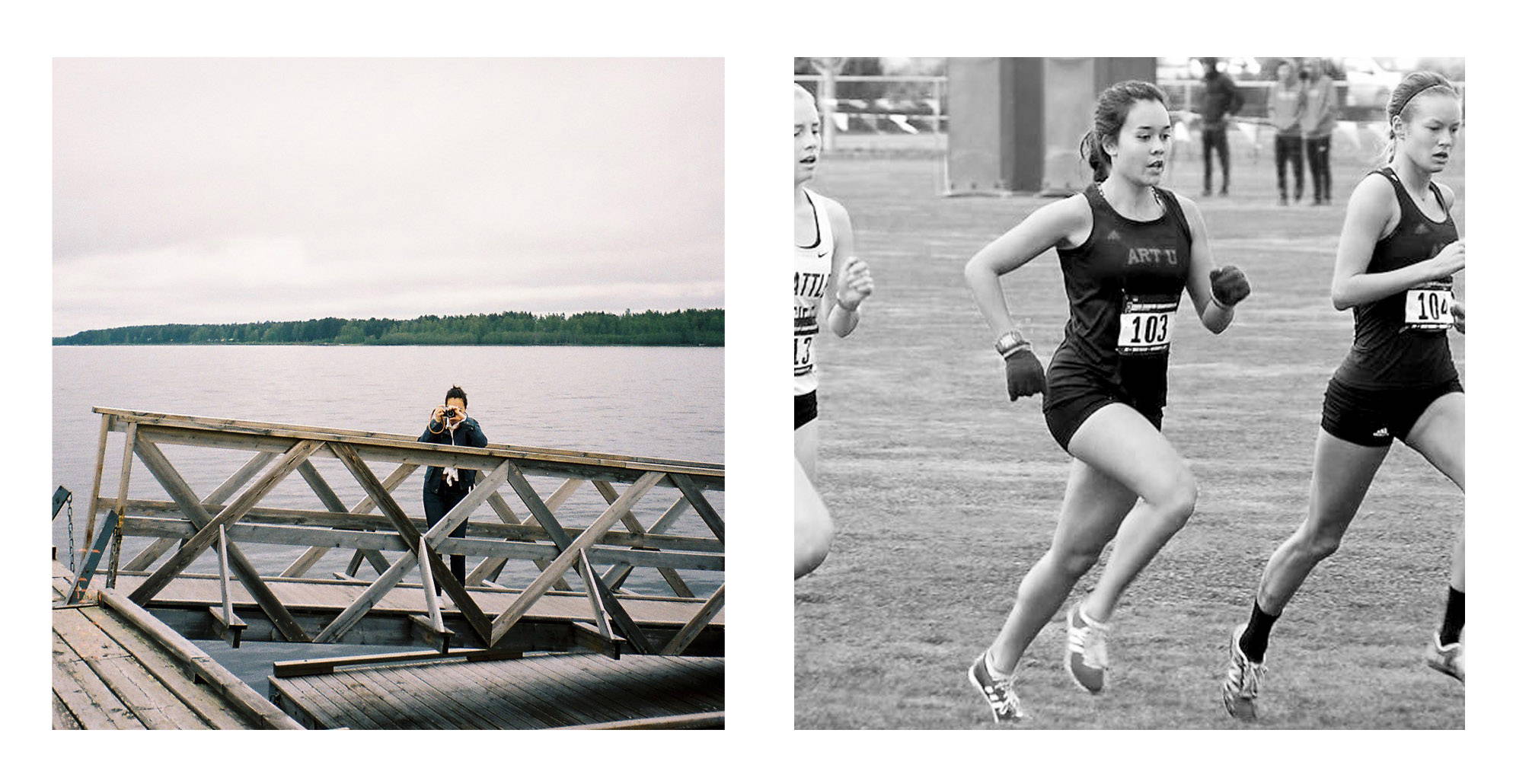 For her favorite fall recipe Maddie chose the Ginger Molasses Granola from Run Fast. Eat Slow. A delightful mix of oats, various seeds, nuts, and dried cranberries baked in mixture of honey, molasses and coconut oil. A perfect topping to your morning yogurt/oatmeal, or to have by the handful. *She did not included ginger in hers, but added chopped almonds instead.

Molasses Granola:
Ingredients:
- Old Fashion Oats
- Pepitas
- Sunflower Seeds
- Almonds
- Dried fruit (I used dried cranberries)
- Coconut Flakes
- Honey
- Molasses
- Coconut Oil
- Pinch of Salt
How to make:
-Preheat oven to 275 degrees
- Mix all dry ingredients
- Melt/mix together oil, honey and molasses
- Pour over dry ingredients stir until wet mixture has covered the dry ingredients
- Lay the mixture down on a baking sheet, parchment paper is encourage but I just rub coconut oil on the sheet's surface and it works just fine.
-Bake for 45 minutes, stirring every 15-20 min
-Let it cool before breaking it into delicious chunks.
To find the full recipe with measurements and other delicious recipes from Run Fast. Eat Slow., visit: https://runfasteatslow.com/blogs/news

The book: https://runfasteatslow.com/pages/books
The Authors: https://runfasteatslow.com/pages/about
Leave a comment